Delhi Capitals has sought clarity from the board BCCI over the availability of the South African duo of Kagiso Rabada and Anrich Nortje after South Africa announced a series against Pakistan in April this year.
Indian Premier League (IPL) teams Delhi and Chennai have sought clarity over the availability of South African players ahead of the new season. The fresh development comes in the wake after Cricket South Africa (CSA) recently announced a limited-overs series against Pakistan in April 2021. The new season of IPL is expected to start around April 10.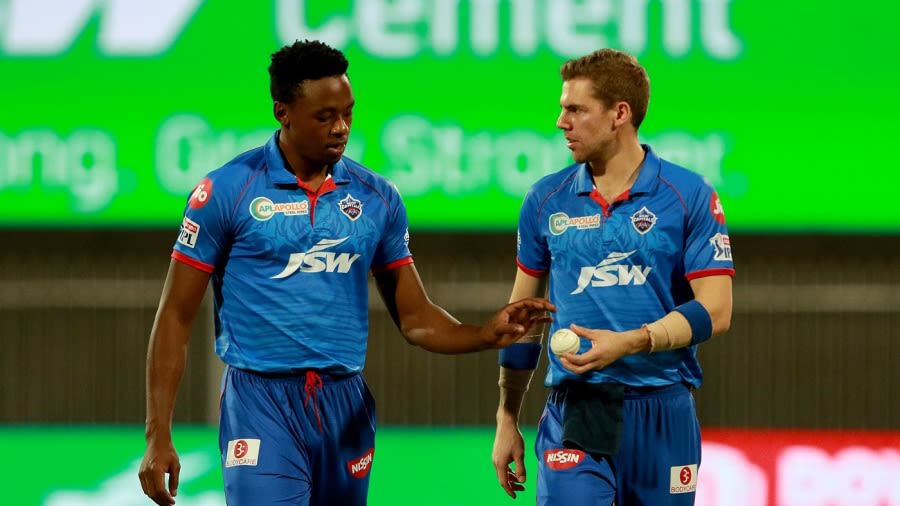 Delhi Capitals And Chennai Super Kings Sought Clarity Over South African Players Availability In IPL 2021
A couple of IPL sides including the Delhi Capitals have taken up the issue with the BCCI, according to a report in Cricbuzz. Delhi Capitals have two South African players in their squad namely Kagiso Rabada and Anrich Nortje. The South African duo who are key pacers of Delhi Capitals were mighty impressive as they picked up 52 wickets between them in the UAE in 2020. Kagiso Rabada picked most scalps as he was a purple cap holder with 30 scalps.
Apart from the franchise who were runners-up of IPL 2020, there are five other South African players on the roster of other teams including Chennai Super Kings (CSK). CSK has batsman Faf du Plessis and pacer Lungi Ngidi in their squad apart from retired spinner Imran Tahir. The franchise might lose Proteas players for two games or two weeks at the initial stages of the season which will depend on quarantine duration and the venue of matches.
BCCI had recently informed the franchises involved that the board will shortly send the availability details of the overseas players ahead of the new season. South Africa will take on Pakistan in a three-match ODI series and 4 T20Is between April 2 to 16. If the likes of Anrich Nortje and Kagiso Rabada take part after being selected in the series, they might miss a couple of weeks of IPL action.
Chris Morris, Van Der Dussen, Morne Morkel, And Andile Phehlukwayo Are Some South African Cricketers Available At Player Auction On February 18
The likes of David Miller who isn't selected much nowadays and retired AB De Villiers are other South African players part of their respective IPL franchises. Considering AB De Villiers has retired from international cricket and David Miller has been running out of favour from the national side for a while now, their availability is not a huge concern for the franchises.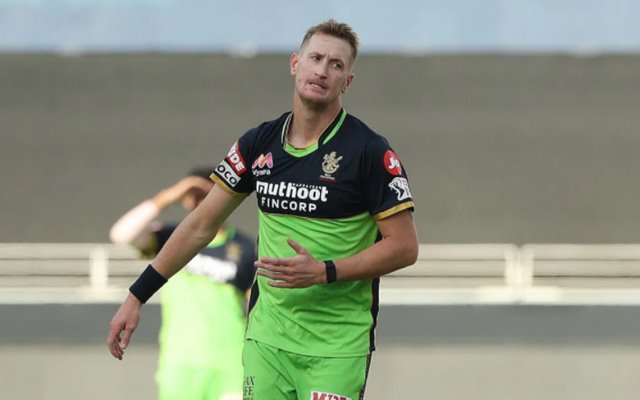 The likes of Chris Morris, Van der Dussen, Morne Morkel, and Andile Phehlukwayo are some other South African players who will be available at the player auction on February 18.
Pakistan's tour of South Africa was initially scheduled to comprise just three T20Is, but after a request from Cricket South Africa, the series will now comprise four T20Is, with the first two matches being played in Johannesburg, followed by two T20Is in Pretoria. South Africa is now playing 3 T20I series in Pakistan.
A three-match ODI series will be played between the two sides from 2nd April before the T20Is get underway on 10 April as part of the Men's CWC Super League. The first and third ODIs will be played in Pretoria, with Johannesburg hosting the second ODI on 4 April.
While Kagiso Rabada and Anrich Nortje are two key figures for Delhi Capitals, Faf du Plessis and Lungi Ngidi (Chennai Super Kings), Quinton de Kock (Mumbai Indians) and David Miller (Rajasthan Royals) are the other players who potentially miss out on a couple of weeks action.