Former Australia cricketer Kerry O'Keefe received severe criticism for his humiliating remark over Mayank Agarwal and the Ranji Trophy. Just before Agarwal's debut in the ongoing Test at the MCG, O'Keefe had ridiculed his triple century in India's premier domestic tournament.
The cricketer-turned-commentator reportedly said that the 27-year-old "apparently got his triple hundred against railway canteen staff". He also added the bowlers from the said team were "chefs and waiters". He had made the comments on air while sharing the commentary box with former Australia cricketers, Shane Warne, and Mark Waugh.
Read More – Most Maidens in IPL 2009
Reports also suggest that Waugh took a jibe at Agarwal too,  saying his first-class average of 50 (49.98) can be equated to 40 in Australia.
The unpleasant remark invited widespread criticism from the cricket fraternity as pundits and fans slammed the former cricketer for his comment. Later, Kerry O'Keefe issued an apology, saying that he did not intend to belittle the first-class competition of India.
"I was mentioning the runs Agarwal got in first-class cricket in India and there's been a reaction. There was no way I was demeaning the standard, it was tongue in cheek. There are lots of runs scored so apologies if anyone out there took offence," O'Keefe was quoted as saying by news.com.au.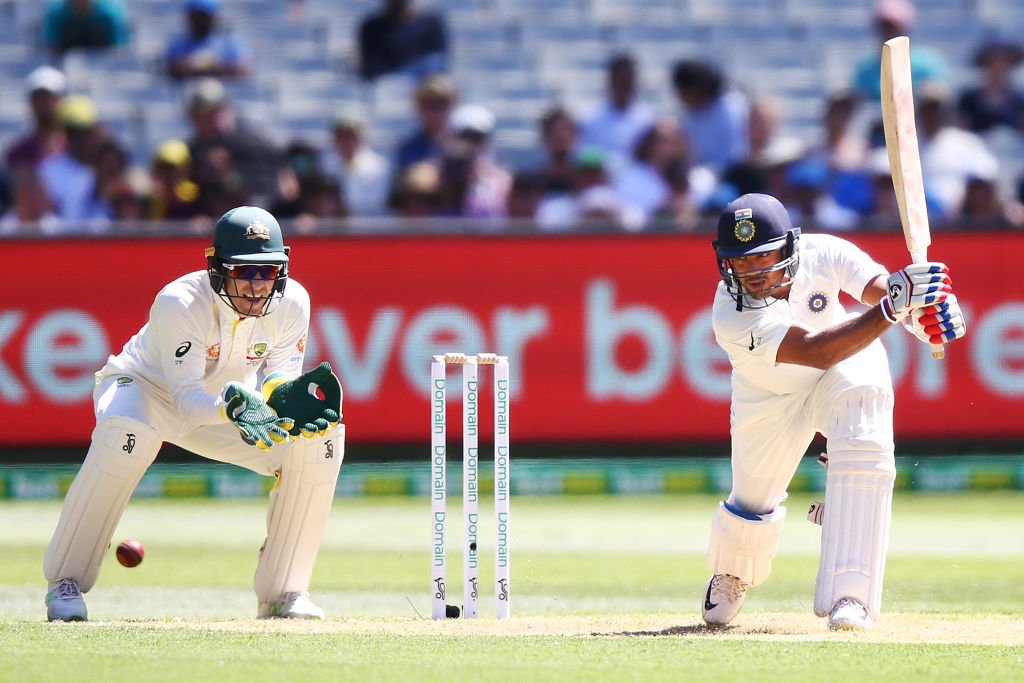 But it has not helped O'Keefe get away with his disrespectful remark. Recently, India head coach Ravi Shastri had taken a cheeky dig at him. And now, India pacer Jasprit Bumrah has hit back at the Australian. Taking a sly dig at O'Keefe after his fiery 6 for 33 in the first innings, Bumrah credited his success to Ranji Trophy.
Must Read – Most Dot Balls in IPL 2009
"When we play on similar wickets back home, the ball reverses. So you try to make the most of it. We were trying to use our experience in First-Class cricket where we have bowled with reverse-swinging balls. That was the plan," Bumrah told BCCI in an interview.
Bumrah also insisted that first-class cricket played a bigger role than his Indian Premier League (IPL) stints with Mumbai Indians in shaping up his Test and ODI careers.
"… Yes, I have played in the IPL. But for Test match cricket, I always credit first-class cricket. IPL is four overs but over there you have to continuously bowl. So first-class cricket has really helped shape my career, even in ODI cricket and Test matches," Bumrah said.
Get the latest news and updates from Indian Premier League, ICC World Cup 2019, Match Prediction & Fantasy cricket. Follow SportzWiki for all cricket news, WWE News & Sports News.
Related posts
Asia Cup 2020: Pakistan Can Take Ultimate Call Whether To Change Host Nation Or Not
While Pakistan has the right to host the Asia Cup 2020, the Board of Control for Cricket in India (BCCI) is reportedly not willing to send the national team in this tour. Before the upcoming meeting to re-discuss about the host nation of the Asia…
New Zealand vs India 2020: We Will Try to Win T20I Series 5-0 – Virat Kohli
And with the win in Hamilton, India has registered the victory in the T20I series against New Zealand. The third T20I match was a box office thriller as it led to super over. It was the first time when India had played the super over….