Pakistan Cricket Board (PCB) chairman, Eshan Mani admitted they didn't have all ends covered while claiming Rs 447 crore compensation from BCCI from the ICC. However, this is the reason why PCB lost the arbitration case heard by ICC's Dispute Resolution Committee.
Mani disappointed with the result
Moreover, the PBC had claimed a hefty compensation from The Board of Control for Cricket in India (BCCI). They argued they didn't honour an alleged Memorandum of Understanding (MoU) where six bilateral series between 2015-2023 was agreed.
Read More – Best Bowling Average in IPL 2015
However, Mani said PCB had consulted with the queen's counsel lawyers in England. Also, the Pakistan Cricket Board went into arbitration and litigation after being conferred with the lawyers.
"It is disappointing. The fact is that before filing the case the PCB had consulted the queen's counsel lawyers in England and were advised that the claim for compensation was strong and on this basis, the PCB went into arbitration and litigation," Eshan Mani said.
Meanwhile, the former ICC president said there will always be a risk factor involved in litigation.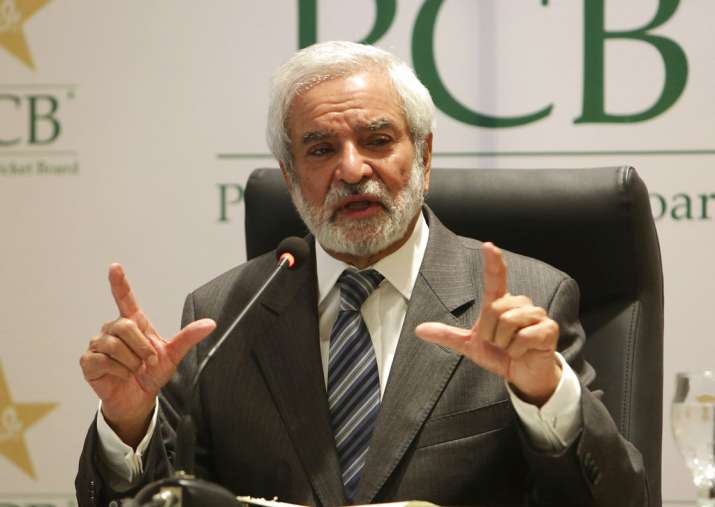 "When I took over, the proceedings of the case were nearly complete, and if we had withdrawn, it would have shown us as weak. But whatever the situation is right now, we have to face it and move on," Mani added.

Also Read – Best Bowling Economy in IPL 2015
Morally India should have played against us – Ehsan
Meanwhile, Eshan Mani replaced Najam Sethi who had led the move to file litigation against the BCCI. It was based on an alleged MoU in last year. He also believed the ICC member nations should never go into litigation and arbitration.
"The ICC Disputes Resolution Committee didn't accept the MOU as a legally binding agreement although they say morally India should have played against us. Perhaps the documentation on basis of which we decided to claim compensation was not as conclusive as we felt it was." he further added.

Must Read – Best Bowling Economy Innings in IPL 2015
Eshan Mani concluded Pakistan would maintain their relationships with the Indian board by equality. They would not ask for resumption of bilateral ties suspended since the Mumbai terror attacks in 2008.
Get the latest news and updates from Indian Premier League, ICC World Cup 2019, Match Prediction & Fantasy cricket. Follow SportzWiki for all cricket news, WWE News & Sports News.
Related posts
Yuvraj Singh Hilariously Trolls Ravi Shastri On His Tweet On 2011 World Cup Anniversary
Former Indian all-rounder Yuvraj Singh showed his witty side on Twitter on Thursday when he left everyone in splits by trolling Indian head coach Ravi Shastri. On April 02, 2011, Team India won the World Cup after 28 years. On Thursday, it was the ninth…
Kevin Pietersen Shares Anushka Sharma's Bossy Comment During The Live Stream With Virat Kohli
The former England cricketer Kevin Pietersen is entertaining fans with his Instagram live chat with the Indian cricketers. On Thursday (2nd April), former cricketer chatted with the Indian captain Virat Kohli. Well, Bollywood actress Anushka Sharma interrupted them and asked Kohli to end the conversation….