Ravichandran Ashwin
broke New Zealand's 70-run opening stand by getting Tom Latham out with a well-tossed-up delivery, inviting the left-hander to play the drive, which he did and scooped it in the air to India captain Virat Kohli, who took a sharp catch standing at short-cover.
India pacer Jasprit Bumrah heaped praise on off-spinner Ravichandran Ashwin, calling him 'one of the greats of the game.' Ravichandran Ashwin gave India their first breakthrough on Day 3 of the World Test Championship (WTC) final against New Zealand at the Ageas Bowl in Southampton.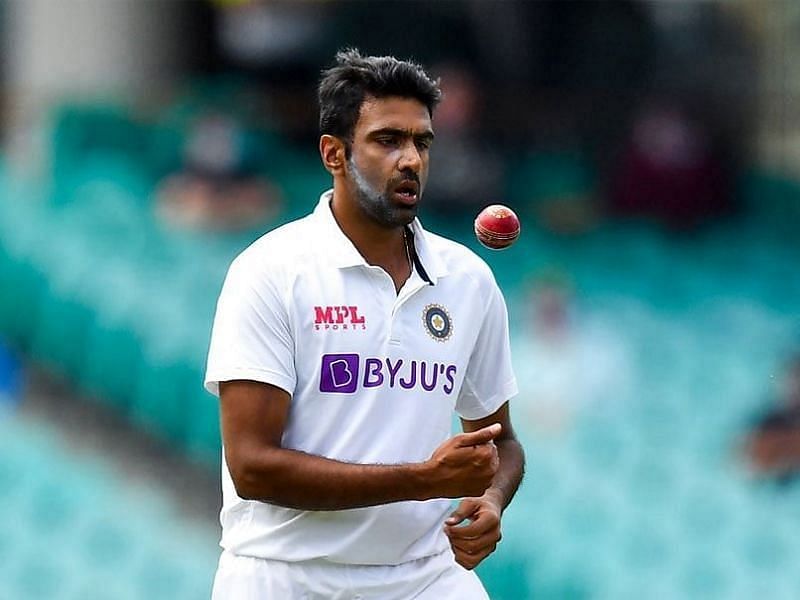 Ravichandran Ashwin Has Picked More Than 400 Test Wickets Which Doesn't Come By Chance: Jasprit Bumrah
Jasprit Bumrah said Ravichandran Ashwin has more than 400 Test wickets, which doesn't come by chance.
"I think he is one of the greats of the game because if you look at his records, it speaks of itself. He has done well with the bat as well as with the ball. He has picked more than 400 test wickets and that doesn't come by chance," Bumrah said in a video posted by ICC.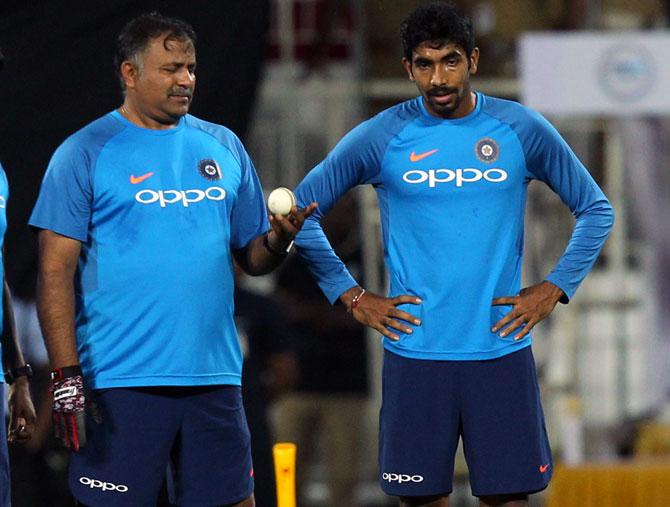 India bowling coach Bharat Arun also lauded Ashwin's work ethic and dedication to learn new things daily.
"Ashwin is not very happy with whatever he does, he always loves to come out of his comfort zone, learn new things, and develop different angles, and that's what makes him so special. He understands his bowling, most often what bowlers actually do and what they think they are doing are two different things and so Ashwin understands the bowling to bridge this gap. So once this is bridged he has a bigger chance to innovate and that makes him very special," Arun said.
The off-spinner picked the first scalp by getting opener Tom Latham out with a well-tossed-up delivery, inviting the left-hander to play the drive, which he did and scooped it in the air to India captain Virat Kohli. New Zealand picked up seven Indian wickets for 71 before a solid start with the bat.
New Zealand wrested back control of the World Test Championship final after the first day that would have left them nervous after they had won the toss and inserted India. Kyle Jamieson picked up his fifth five-for in just his eighth Test to deny India the impregnable position they would have hoped for after ending the second day at 146 for 3. Devon Conway then unsurprisingly became the first half-centurion of the match.
Ravichandran Ashwin Doesn't Dwell Too Much On His Performances
By his own admission, Ravichandran Ashwin doesn't like to talk much about his own performances and he definitely doesn't play the sport to please anyone.
"I don't really read or dwell too much on my performances to be very honest and if I had to like please people and satisfy people and get them to talk to things about me, I would just be spending my lifetime doing that and it's not possible you can't make everyone happy and that's not something I live for at all," he said.
"To be brutally honest, I just hate the fact that I am who I am because of what I do. In India, you get a lot of adulation, and I'm just another normal person who finds peace and happiness playing the sport.

"It's just is absolutely wonderful that I can play my trade and feed my family with it and I get paid so well. This is a sport that gives meaning for me to live so I am too excited about it. I don't have time for people rating me or not rating me, It's just another person's opinion, and that's brutally how I live my life."
The 34-year-old hails from Chennai and has bagged 410 Test wickets so far. Ravichandran Ashwin has bagged more than 200 wickets of left-handers in Test cricket. He is India's fourth-highest wicket-taker currently behind Kapil Dev, Anil Kumble, and Harbhajan Singh.
He picked 12 wickets in 3 Tests in the Australia series and followed it up by taking 32 scalps in the following England 4 Test series where he was the leading wicket-taker.
Ravichandran Ashwin has last featured in an ODI and T20I in 2017 in June-July against West Indies. His last international ODI game was on 30 June 2017 in the 3rd ODI at North Sound against the West Indies.
New Zealand 101 for 2 (Conway 54) trail India 217 (Rahane 49, Kohli 44, Jamieson 5-31) by 116 runs