The CVC Capital Partners, who have bought the Ahmedabad franchise for a sum of INR 5625 Crores in the auctions, are now in the spotlight for their alleged connection with some betting companies. The Board of Control for Cricket in India (BCCI) will now investigate this matter keenly. In fact, the BCCI is even planning to appoint a neutral panel to look into this issue as well.
This esteemed panel is likely to consist of the Supreme Court and High Court judges as well as other legal big names as well. Also, there will be a meeting of the IPL governing council on 4th December 2021 regarding this matter.
The CVC Capital Partners Website Features Tipico And Sisal Both Betting Companies
Now, the question that arises is that what happens if the BCCI decides not to allow the CVC Capital Partners to own the Ahmedabad franchise. In that case, the Adani Group, the next highest bidder (INR 5100 Crores), will become the owners of the Ahmedabad franchise.
The website of the CVC Capital Partners features Tipico and Sisal, both betting companies. While Tipco is a betting company for online gaming, Sisal is a payments company. And needless to say, betting is banned in India. IPL is already tainted due to the 2013 betting and match-fixing scandal.
The Indian cricket board (BCCI) named RPSG Ventures Limited and Irelia Company Pte Ltd. (CVC Capital Partners) as owners of the new IPL teams from 2022. RPSG Group bagged the Lucknow franchise by paying a whopping Rs 7,090 crore, while CVC Capital made the second-largest bid (Rs 5,600 crore) to win the Ahmedabad franchise.
BCCI had earlier concluded in late October 2021 that CVC Capital was "fit" to own an IPL franchise after lengthy discussions between the board and CVC Capitals. The confusion over CVC Capital's bid for the Ahmedabad franchise in the Indian Premier League (IPL) seemed to be over, before this latest development.
Lalit Modi Tweeted That BCCI Not Done Its Homework As A Betting Company Bought An IPL Team
The founder and the very first chairman of the IPL, Lalit Modi, had tweeted on the day of the bids being finalized that the BCCI has started allowing betting companies to buy IPL teams. Lalit Modi also added that the BCCI has not done its homework.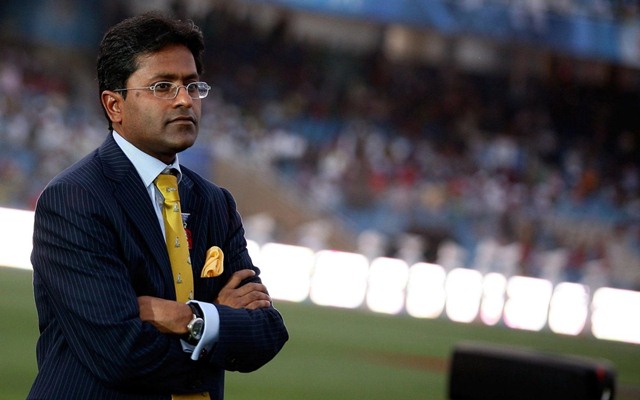 "I guess betting companies can buy an IPL team. must be a new rule. apparently, one qualified bidder also owns a big betting company. what next… does BCCI not do their homework. what can Anti-corruption do in such a case ?," tweeted Lalit Modi.
Lalit Modi, the former Indian Premier League (IPL) chairman, made serious allegations against one of the owners of the two new IPL teams that joined the lucrative league, saying that "even betting companies can buy team".