As reported earlier this month, a picture was leaked on the internet from WWE Headquarters that was not supposed to be out. It might have spoiled WWE's plans that lead the officials to panic about it. The man to blame for this is Cain Velasquez.
Flashback video: WWE Superstar Ronda Rousey Breaks Ribs Of TV Presenter
Former UFC champions Cain Velasquez and Ronda Rousey visited the WWE HQ in Stamford, Connecticut on Friday, March 5th. Following this, Cain tweeted a photo of these two.
Had the pleasure of running into the pioneer that definitely also inspired my interest in the sport. Great to see you @rondarousey. @wwe pic.twitter.com/IipeX4ZK1Y

— Cain Velasquez (@cainmma) March 5, 2020
Apparently, this led to "quite the stir" among the WWE officials. They did have some plans over Ronda Rousey returning to the company. This was the purpose of the visit which should have stayed as a top-secret. Reportedly, no one even knew that she was going to be except for a few higher-ups, according to the Wrestling Observer Newsletter. The supposed hush-hush matter was ruined by Cain Velasquez.
Reason Why Paige Missed This Week's WWE Smackdown On FOX
One source noted to the Observer that WWE Chairman Vince McMahon was "freaking out badly" over the photo of Ronda Rousey and Cain Velasquez to be leaked out. It was an awkward situation since McMahon couldn't fire the "leaker" as it was Velasquez. He didn't have any idea of potential consequences to be faced.
Goldberg-Roman Reigns & Rob Gronkowski Debut Confirmed On Smackdown
Another source noted this scenario to the newsletter as an "overblown" condition where people were laughing about the photo, rather than "freaking out" about it.
Eventually, this led birth to the rumors of a potential return of Ronda Rousey in time for WrestleMania 36. But the Observer noted that it was just a coincidence that both Cain and Rousey attended WWE HQ at the same time. They saw each other and clicked a photo together, which Cain instantly tweeted out for people to see without thinking much.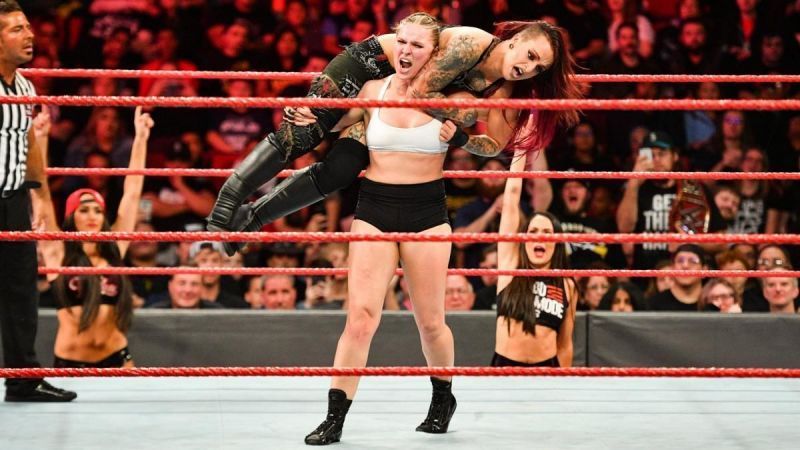 Additional reports from wrestlingINC.com stated the following on WWE status of both the former UFC superstars,
"It was said that both Rousey and Cain were in Stamford for meetings with WWE officials on a number of different items. WWE has brought in several talents to company headquarters as of late for meetings with multiple departments, which stems from a lot of corporate shifting around and changes made back in December."
There's no concrete update available on when WWE will bring Cain Velasquez or Ronda Rousey back to work as they still have a long contract to finish. Ronda was last seen a year ago during WrestleMania 35 main event in a triple threat against Becky Lynch and Charlotte Flair. As for Velasquez, he competed on TV for only once at WWE Crown Jewel to digest a squash loss against Brock Lesnar.