Maria Kanellis may haven't been able to prove her excellence in the ring with strong championship reigns but no one can take away the 17-year veteran instincts she has with the professional wrestling industry. She is the one who appeared on TV all the way back in 2004 and even today she remains very much active.
Over the course of three decades, Maria Kanellis has found herself working in numerous promotions (She worked in WWE, Impact, NJPW, and ROH) to gather experience as a female superstar which many don't have. This is something that she can always gloat about because be it in WWE or outside the biggest professional wrestling banner, she managed to survive.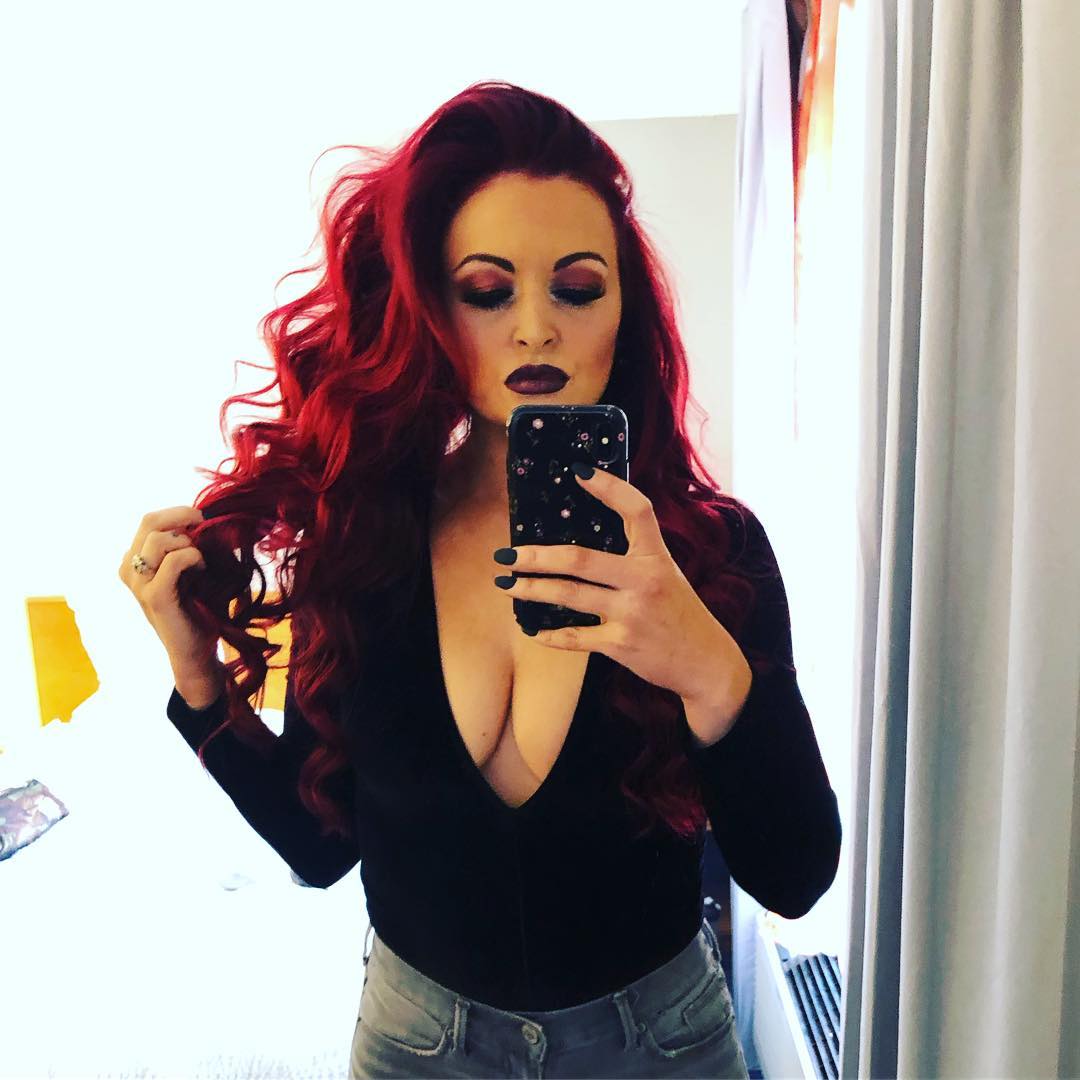 Speaking to the DropKick Podcast, Maria Kanellis discussed her illustrious career which starting with the Divas Search contest in 2004. Then she had the opportunity to work work with Paul Heyman in OVW. The former advocate for Brock Lesnar had a ton of faith in her bit unfortunately he wasn't the last person to make the call.
Maria Kanellis Reveals Original Plans For Her Pregnancy Angle In WWE
Maria Kanellis is grateful to Paul Heyman
But Maria Kanellis expressed her gratitude towards the former ECW owner,
"Paul gave me an opportunity to grow, which is incredible and that's why he has such a great mind for industry," the First Lady said. "He's willing to listen to what the talent wants to create, so being able to do that was incredible."
"I think that the biggest thing with Paul has always been that wrestling is not based on a thousand different moments. It's not a thousand different storylines or like your legacy isn't built of a thousand things. Sometimes it's just built off of one thing."
Since getting released by the WWE in 2020 during the pandemic, Maria Kanellis has returned to professional wrestling in a behind-the-scenes capacity for Ring of Honor promotion. She is hosting a podcast there and she's also very much happy about getting a second opportunity in sort of homecoming.
Ex-WWE Star Maria Kanellis Shares Enduring Body Photos
In the meantime, Maria Kanellis hasn't ruled out the chance of competing inside the squared circle once again. She emphasized that it has to be the right opportunity, only.
"I don't know. I'm open to anything, but wrestling wise it's not at the forefront of my mind," Maria said. "For Mike that's everything to him. That's all he cares about is wrestling and being a really good professional wrestler. For me, if the opportunity were to come about, like how it came about in Impact, I would love that."
As seen via Instagram, Maria Kanellis is keeping herself fit. She is back in shape after becoming a mother for the second time in her life. But she has gone through all the body endurance to become even stronger.