Trish Stratus is helmed as the greatest female Superstar of all-time for a reason. She hasn't only excelled in competitions inside the ring but also did go through with some horrendous things that WWE programming had to offer, back in the days just to offer the fans with some extremely non-PG contents. The environment wasn't that easy for the female performers.
Nearly 20 years ago, this week, Mr. McMahon did something disgusting with the one with Stratusfaction that is despicable by all means. He forced Trish Stratus to bark like a dog and then strip in the middle of the ring on RAW. This happened on the Road to WrestleMania X-Seven just to match up to the hypes for the Biggest Event of the Year. Eventually, Trish got revenge her revenge.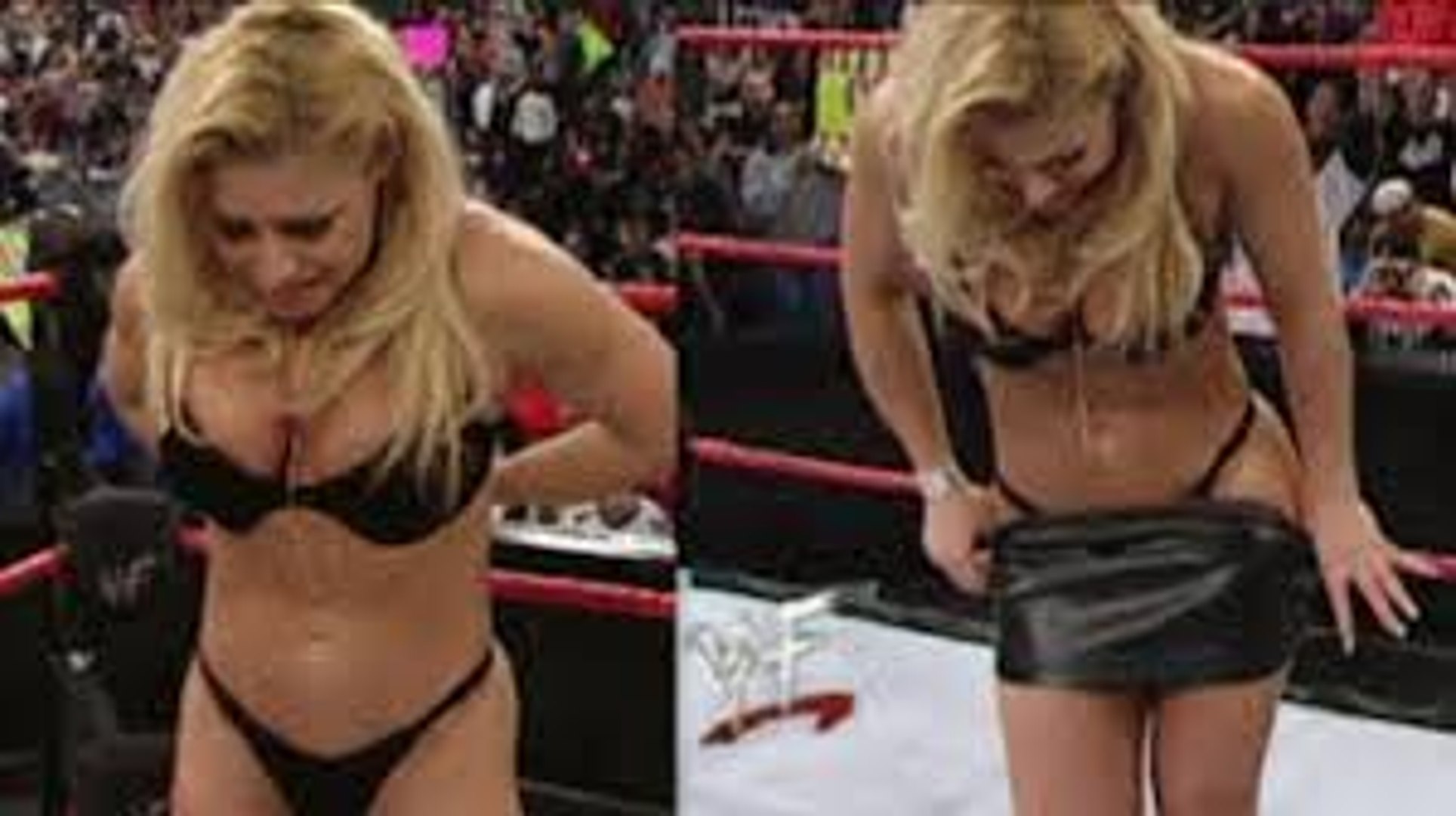 As seen in the video clip, Trish Stratus was forced to bark like a dog as she was in the middle of a love relationship with The Boss. McMahon, being the great heel, started to treat her with utter disrespect. In this instance, she begged for his forgiveness, but Vinnie Mac was relentless and left no opportunity to humiliate her eye candy in front of the public and on live TV.
WWE's Natalya and Jenni Neidhart Show Off Playing Truth Or Dare
Vince asked Trish Stratus to speak in "in dog language" to convey her apology. He made her crawl like a dog, which she was forced to do. Another disgusting thing was that Paul Heyman cheered all the time from the commentary table. The entire segment is now considered to be a new low in the history of WWE which the company would obviously like to forget.
Sasha Banks Wants Lot Of Money From WWE To Face Trish Stratus
WWE rebuked for stripping Trish Stratus on TV
It made a negative impact as Senator Chris Shays told the following to U.S. Senate frontrunner Linda McMahon (Vince McMahon's wife) in a debate, held at the University of Connecticut, "I think when you force a woman to take off all her clothes in an arena, and get down on the ground and bark like a dog, I think that's assault on women."
From a wrestling perspective, too, Trish Stratus is a legend who shouldn't be treated with such disrespect for the sake of the product. (if it really was so) The veteran retired from competition in 2006 and has subsequently been inducted into the WWE Hall of Fame.
But she has often occasionally returned for matches whenever WWE required her, proving that she still is loyal to the company and Vince McMahon. Stratus last wrestled at the 2019 SummerSlam in her hometown of Toronto to come up short in a match against Charlotte Flair.