Twitter and the sporting world have been a natural fit ever since the microblogging site came into existence. Cricketers around the globe have been using Twitter actively. The site has helped the cricketers to keep their fans updated with events from their daily lives.
The site also helps the passionate fans to interact with their favourite stars.
However, the fans have gone a step ahead in expressing their love for their beloved cricketers and over the years a huge number of parody accounts of the cricketers have been created by the fans. Those accounts have been entertaining the fans a lot. And one such account is Trendulkar.
Here, we are providing you 10 of the funniest tweets by that account:
This one was for English journalist Piers Morgan who took a dig at India's performance in Rio Olympics:
Not as embarrassing as your National Anthem asking Sachin to save the Queen. https://t.co/RZuuCfzJcd

— Trendulkar (@Trendulkar) August 24, 2016
This was posted when India was still medalless at the Rio Games.
India at #Rio2016 so far.. pic.twitter.com/XvIGANghKe

— Trendulkar (@Trendulkar) August 16, 2016
Not many people know this but David Warner is also a former World Heavyweight champion. pic.twitter.com/PB5gKrR45p

— Trendulkar (@Trendulkar) May 29, 2016
Don't understand the 2 mins. 30 secs. of Strategic time-out in IPL. Even Mckinsey and Deloitte can't develop a strategy in this time.

— Trendulkar (@Trendulkar) April 11, 2016
Don't understand why commentators say – "Bowlers need some wickets" As if they were out there in the middle to take a stroll in the park.

— Trendulkar (@Trendulkar) April 10, 2016
He saved some of his best for the Pakistani team: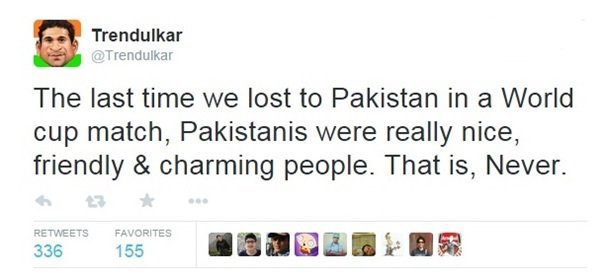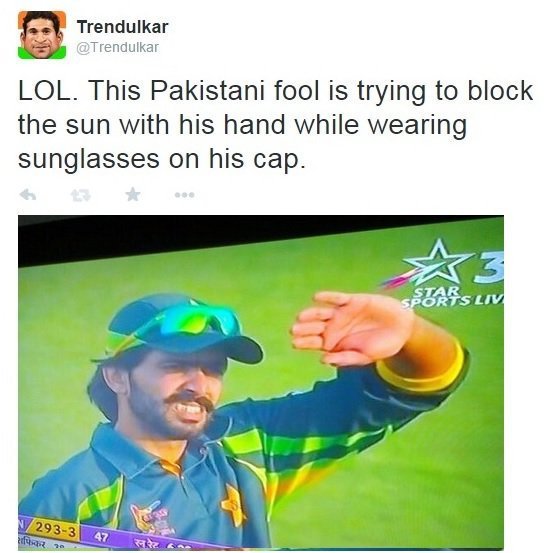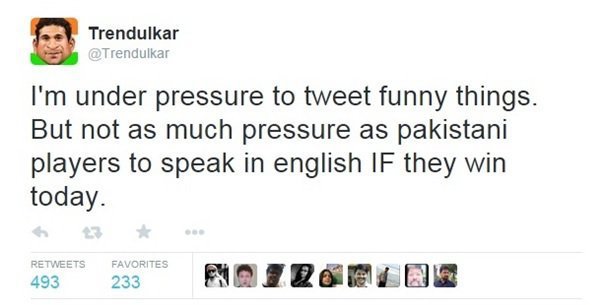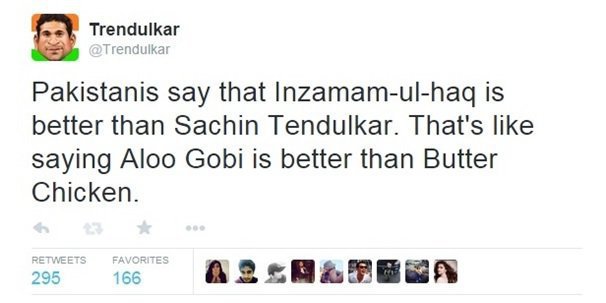 This time he took a slight dig at Sachin Tendulkar.