Fielding is an indispensable part of cricket. It is as important as batting and bowling and plays a major part in determining the outcome of any match. Over the years we have seen that any top team in cricket always possess some good fielders. The last few decades has raised the bar of fielding and fans have been fortunate enough to see world-class fielders like Jonty Rhodes, Ricky Ponting and many more.
Fielding has two aspects- one is fielding on the boundary line or at a good distance from the pitch and the other one is standing just near the batsman like short-leg, silly-point. Well, fielding in these close positions is extremely dangerous but we have witnessed some really good fielders who had mastered the art of fielding at those positions.
Here we are presenting to you 8 of the most daring fielders of all time:
1. Eknath Solkar: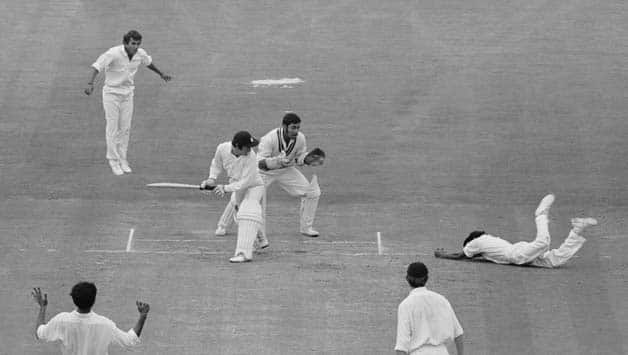 "We would never have been as effective without Solkar at short leg," Bishan Bedi once said.
Known as the "poor man's Garry Sobers" for his ability to bat anywhere, and bowl both medium pace and spin, Solkar is undoubtedly the greatest forward short-leg fielder from India. Without any protection, he consistently performed well at that position. His 53 catches in only 27 matches is the best ratio for catches per Test match among non-wicket-keepers with 20 or more Tests.