The Board of Control for Cricket in India (BCCI), on Friday (July 14), welcomed Chennai Super Kings (CSK) and Rajasthan Royals (RR) back into the Indian Premier League (IPL) after the completion of their two-year suspension imposed by the Supreme Court on corruption charges.
Both the teams were handed a two-year suspension by the Lodha Committee on July 14, 2015. But with the suspension now coming to an end, they will now be able to feature in 11th IPL edition next year.
READ MORE: (If We Are Given An Option of Retaining A Player, It Will Definitely Be MS Dhoni: CSK)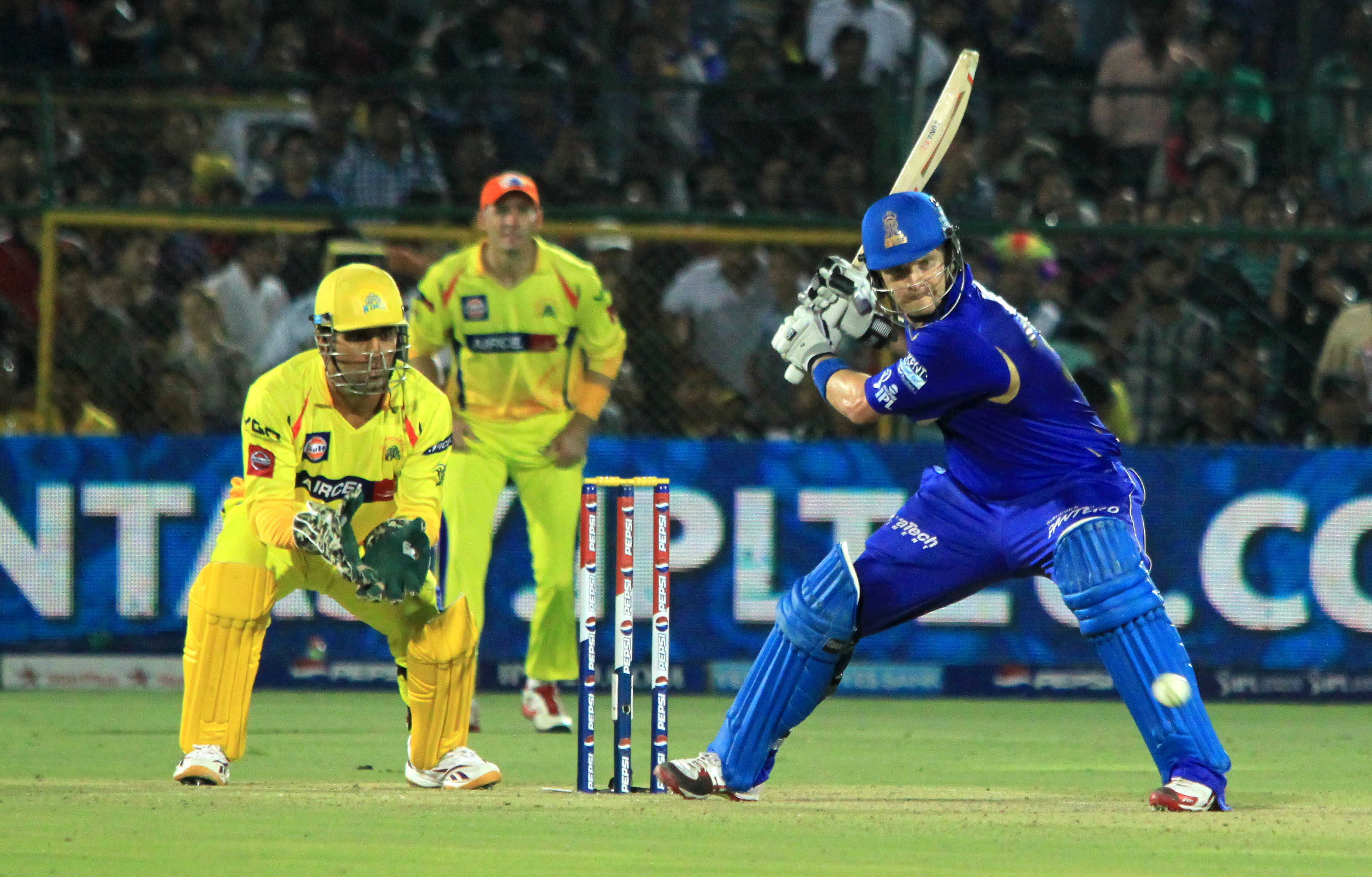 In Super Kings and Royals' absence, the BCCI had brought into two new franchises- Rising Pune Supergiant and Gujarat Lions.
CK Khanna, the acting president of the BCCI, expressed his delight on the return of two of the most popular teams in the league.
"VIVO IPL will be enriched by the return of Chennai Super Kings and Rajasthan Royals. Both the teams have enjoyed tremendous on-field success and have a mass following. The loyal fans will again get to see their favourite teams and stars in action from the upcoming season of the VIVO IPL," CK Khanna said.
READ MORE: ('Cricket Is Big In India And IPL Is Only Getting Better And Bigger': Reason Behind Vivo's Huge Bid For IPL Title Sponsorship)
While Rajasthan Royals were the inaugural winners of the tournament, Chennai Super Kings had become the first team to win the title twice. Till now, the Super Kings are the only team to have defended its title when they won back to back titles in 2010 and 2011.
Rajeev Shukla, IPL chairman, and acting secretary of the BCCI Amitabh Choudhary also welcomed the teams.
"It is my privilege to welcome back our franchisees, Chennai Super Kings and Rajasthan Royals, into the 11th edition of the IPL. We have had a strong working relationship with Chennai Super Kings and Rajasthan Royals and hope that we can continue to build upon the close ties that we have enjoyed in the past, as we move towards the next edition of the league," Shukla said.

"I welcome CSK and RR back into the league. I hope they bring back the intensity and the flair that they are reputed for and continue to add immense value to brand VIVO IPL. I wish them, all the very best," Choudhary said.