Famous Mothers of Indian Cricket
We could not believe more in the saying 'God made mothers because he could not be with us everywhere'. And just like us, the demigods of cricket could not agree more!
Mothers play a huge role in our lives and cricketers are not untouched by their love either. They have attained the heights of success but it has been the immense help and support of their mothers that they have reached that level. Many of the cricketers have been quite vocal about their love for their moms.
Here is a list of Indian Cricketers and their famous mothers.
MS Dhoni's mother: Devki Devi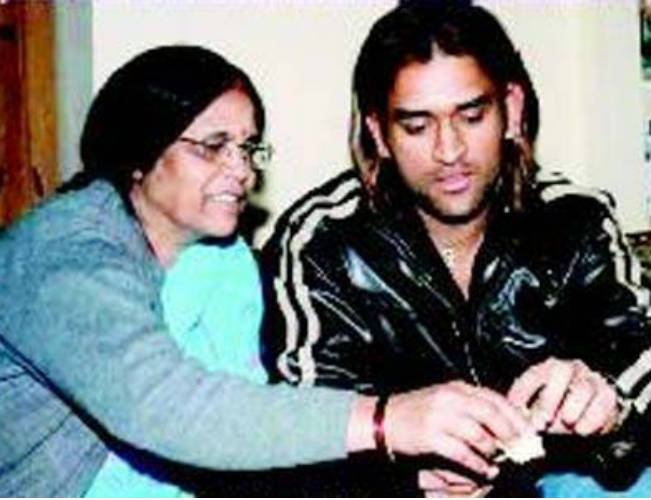 A very rare picture of MS Dhoni's mother. Jharkhand has very few celebrities.
It is not at all surprising then that the day Mahendra Singh Dhoni returns to Ranchi, Jharkhand's capital, it goes quite dizzy with excitement. Dhoni is still very much Ranchi-based. A total Ranchi boy. From a Ticket Collector to A Trophy collector, yes his Mother made this possible with her efforts too with Mahi's labour.