Former Indian Cricketer Ajay Sharma Announces Retirement
Former Indian cricketer Ajay Sharma, who represented the country in one Test and 31 ODIs from 1988 to 1993, has finally announced his retirement from first-class cricket.
A veteran of 129 first-class games, Sharma last played for India in an ODI against Windies at Ahmedabad in 1993. As an all-rounder, he scored 424 runs at an average of 20.19 whereas also scalped 15 wickets at international level.
"Please accept this letter as my formal retirement from international and first-class cricket effective as of today. Playing for India was a memorable journey and my teammates and my fans made it an unforgettable experience. With the finest of coaches and trainers I developed my game over the years and learnt to appreciate the contribution of other players and importance of team work," Ajay Sharma said in his official retirement letter to BCCI.
Sharma had a long first-class career which spanned over 17 years. He is one of the few Indian players to score 10000 runs in Indian domestic cricket and his average of 67.4 is the third best in Indian cricket. He was a mainstay batsman for Delhi, who later switched over to Himachal Pradesh.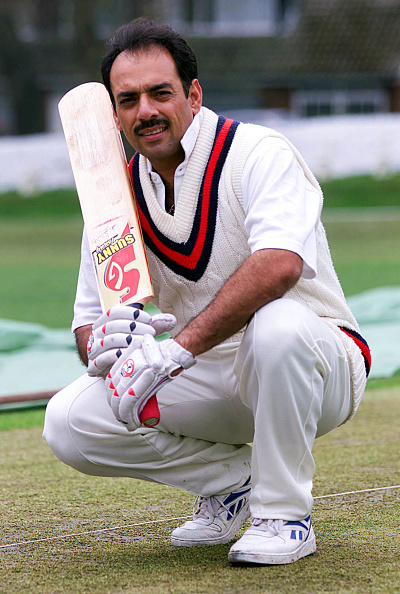 However, his career had an abrupt end as he was banned by BCCI for match fixing charges against him. However, in September 2014, he was cleared of all the charges by the court. He was quite keen to be associated with the board again.
The former Indian all-rounder is yet to get the benefits from the board as it is necessary for a player to officially announce his retirement and now with him taking this move, he will now be eligible to receive all the benefits like every other former cricketer.
Ajay Sharma's son Manan is also a cricketer who has represented India at U-19 level. He is a regular player for Delhi, who made his List A debut at a young age of 16. As an all-rounder, he has played a total of 26 first-class and 32 List A games. He has also been part of IPL franchise Kolkata Knight Riders in past but is yet to make his IPL debut. Manan was part of North Zone squad in the Syed Mushtaq Ali 2016/17 interzonal trophy.