Harpreet Brar Didn't Want To Concede Many Runs Versus RCB But Ended Up Picking 3 Crucial Scalps
Harpreet Brar looks back at the match between Punjab Kings and Royal Challengers Bangalore when he dismissed Virat Kohli, Glenn Maxwell, and AB de Villiers.
Harpreet Brar may have the experience of playing only five matches in the IPL, but he brags of a feat not many bowlers have achieved. Harpreet Brar, 25, dismissed Virat Kohli, AB de Villiers, and Glenn Maxwell in one match. Playing for Punjab Kings against Royal Challengers Bangalore, the left-arm spinner rocked RCB's chase, dismissing three of the most dangerous players in T20 cricket.
Harpreet Brar Was Prepared Mentally Planning How To Bowl To Each Batsman And Not To Concede Many Runs
Although the IPL 2021 stands suspended at the moment, Harpreet Brar is glad to have a moment to savour. The left-arm spinner revealed how he was informed of getting a game for Punjab Kings the night before and spent time readying himself mentally, including how to bowl to RCB captain Virat Kohli if the opportunity came.
"On the eve of the match, I was told to be ready. That night I prepared myself mentally – thinking about how I would bowl to each batsman. I didn't want to concede too many runs because in my earlier game [in the 2020 IPL], I had ended up going for 40," Brar told ESPNCricinfo in an interview.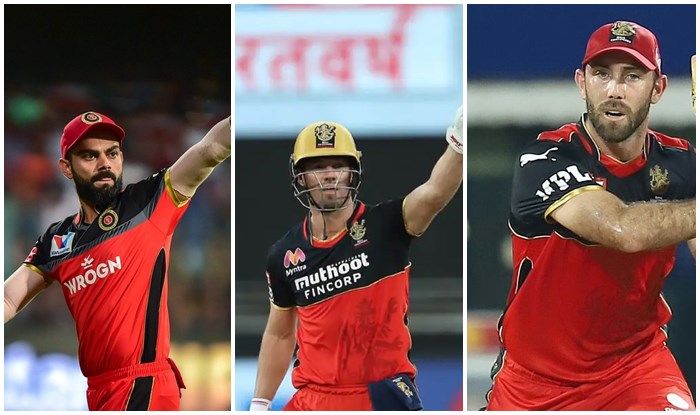 "I knew if I could restrict the runs, wickets would come automatically. I told myself if Virat Kohli is on strike for the next over, I have to be extra careful. I didn't want to concede another boundary on the first ball."
Harpreet Brar had played two matches in 2019 and one in 2020 but had gone wicketless in all three. In IPL 2021, he picked up 3/19 in his first appearance. He bowled Virat Kohli with a ball that kept low and removed Glenn Maxwell the next ball for a golden duck.
To AB de Villiers, Harpreet Brar bowled slightly wide outside off with the ball gripping, and it worked with the batsman hitting the ball to the fielder at covers. Harpreet Brar is still to come to terms with what he had achieved that night.
Harpreet Brar Never Thought Of Taking Virat Kohli, AB de Villiers Or Glenn Maxwell's Wickets
Left-arm spinner Harpreet Brar stunned not just the RCB camp, but also everyone who was watching the Punjab Kings versus RCB IPL 2021 match in Ahmedabad. In the space of seven deliveries that Harpreet Brar bowled on Friday, he broke the back of the RCB batting line-up removing Virat Kohli, Glenn Maxwell and AB De Villiers. With this, he also became the first bowler this season to dismiss the trio in the same match.
"Life has taught me to wait for your chance. I had only thought of taking one wicket. I never thought of taking Virat Kohli's wicket, or AB de Villiers', or Maxwell's," Brad said.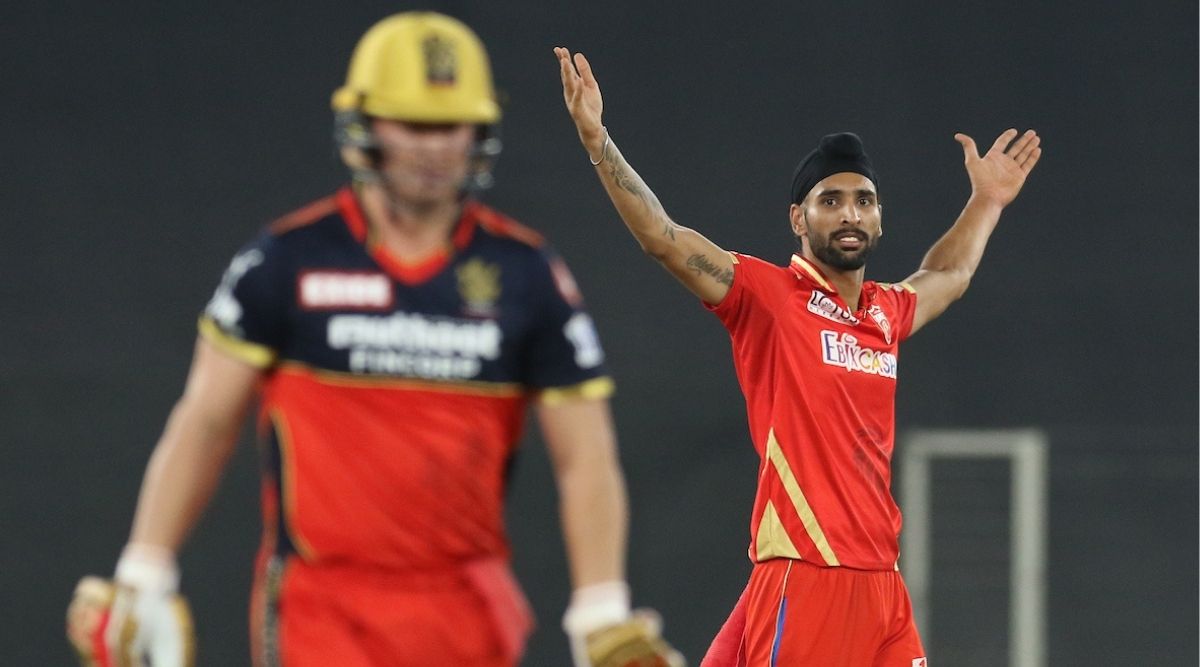 "It was only after the game, when I was sitting alone in my room, that I realised that there were three main wickets and I got all three of them. As they say, when God gives, he gives in abundance. You need to keep working hard and have patience."
When Harpreet Brar made his IPL debut, against the Delhi Capitals in April 2019, Ravichandran Ashwin, the Kings XI captain then, introduced him as a "mystery spinner" at the toss. Until the game against the Royal Challengers this year, Harpreet Brar had played just three matches in the IPL, bowling nine wicketless overs for 89 runs.
In IPL 2021, he picked 4 scalps in 2 games with an average of 9.5 at an economy rate of 5.42 and strike rate of 10.5 besides scoring 29 runs. Harpreet Brar was adjudged the Man of the Match as Punjab Kings won by 34 runs with the spinner recording figures of 3/19 besides scoring an unbeaten 25.