The Background:
The heated relationship between Gautam Gambhir and his former India and Kolkata Knight Riders teammate Manoj Tiwary is very well known in the Indian cricketing circles. Everything was fine between them when they played together for the Kolkata-based franchise but the relationship turned sour when both played against each other in a Ranji Trophy game in 2015.
Both were involved in a prolonged heated exchange during the third day's play when Gambhir accused Tiwary of wasting time. The scene turned out to be an ugly one as umpire Srinath — who was trying to separate the two — had to rush to stop them from hurting themselves.
In fact, the things had become so nasty that Gambhir reportedly said:
"Shaam ko mil tujhe maroonga (Meet me in the evening, I will hit you). Tiwary had retorted by saying: "Shaam kya abhi bahar chal (Why wait till evening, let's go out and settle it now").
The incident led to a hearing with the match referee after which he fined Gambhir 70% of his match fee and Tiwary 40%.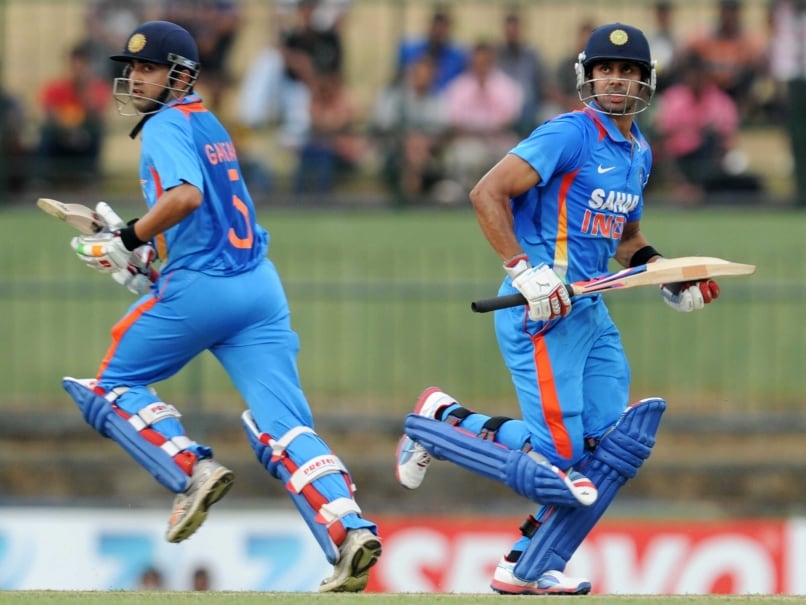 The duo was involved in a heated altercation once again in this year's Indian Premier League. But although it is clear that Gambhir and Tiwary do not share the best of relationships on and off the field, the latter has said that he is not sure as to why his relationship turned sour with the former.
In an interview with Sports Star, Tiwary spoke about his relationship with Gambhir and how it soured.
'Always Had Great Admiration For Gauti Bhai'
Tiwary, while admitting that he had great respect for Gambhir, made some interesting allegations claiming that other people might have played a part in making the relationship bitter.
"I always had great admiration and respect for Gauti bhai. Maybe, there were a few people around him who didn't like my proximity to him. Maybe, the relationship soured because of that. I know for a fact that some people were not too happy with our bonding. Maybe, they could have influenced him," Tiwary said.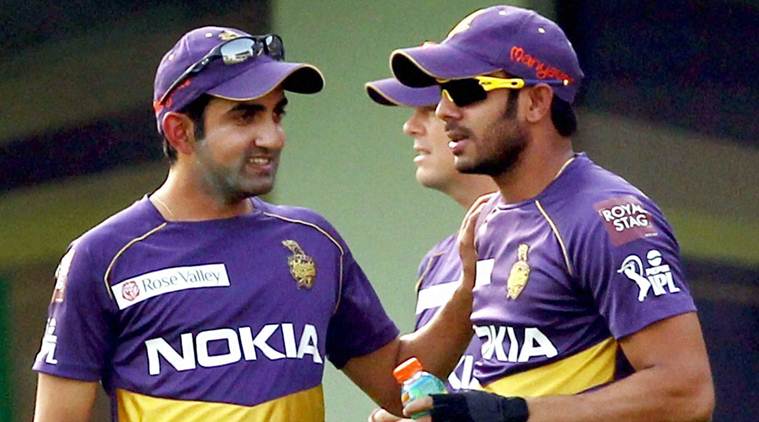 'People's Perceptions Towards Me Is Not True'
Tiwary further said that people's perception of him that he likes to get in unnecessary arguments is not true. He also indirectly said that he was not at fault during the incident that happened a couple of years ago in Ranji Trophy.
"People have a perception of me getting involved in such heated arguments unnecessarily. But that was not the case. These days, each and every domestic match gets recorded. Everybody can watch the video and find out what exactly happened between me and Gauti bhai. The people from the media sit inside the ground, so the voices can be heard clearly. So, everybody knows who did what on that particular afternoon," Tiwary said.
The Bengal skipper further revealed how close he was to the Kolkata Knight Riders skipper. The right-handed batsman claimed that he was the one who had asked Gambhir to go for Sunil Narine.
"I was the one who told him (Gambhir) to go for Sunil Narine. I had seen Sunil bowl to Rohit Sharma during one of India's matches against the West Indies. I also spoke about Debabrata Das. I had told Gauti bhai to pick Debabrata in the local catchment slot though the latter had a lack of confidence," Tiwary added.
Tiwary had played an integral role in Knight Riders' victorious campaign in 2012, scoring 246 runs in 16 matches in addition to hitting two boundaries in the final against Chennai Super Kings that helped his side to win its maiden title. But surprisingly the two-time IPL champions decided to part ways with the Bengal star in 2013.
Speaking about that, Tiwary said:
"I don't know what went wrong (and why was I released). Maybe, the KKR management knows better why they left me out of the team."