ICC U-19 World Cup 2018: ICC Announces Star-Studded Commentary Panel
The International Cricket Council, on Thursday (January 11), announced the list of commentators for the 2018 ICC Under-19 World Cup, set to be played in New Zealand.
The warm-up games have already been played while the main event will kick start on Saturday (January 13) with two-time champions Pakistan taking on Afghanistan.
The much-awaited twelfth edition of the tournament, which was first played in 1988, is likely to give the game some of its biggest future stars. The likes of Virat Kohli, Sarfraz Ahmed, Kane Williamson and Steven Smith all grabbed the attention in the very tournament before making it big in the international cricket and fans are eagerly waiting to see the future stars of the game in action.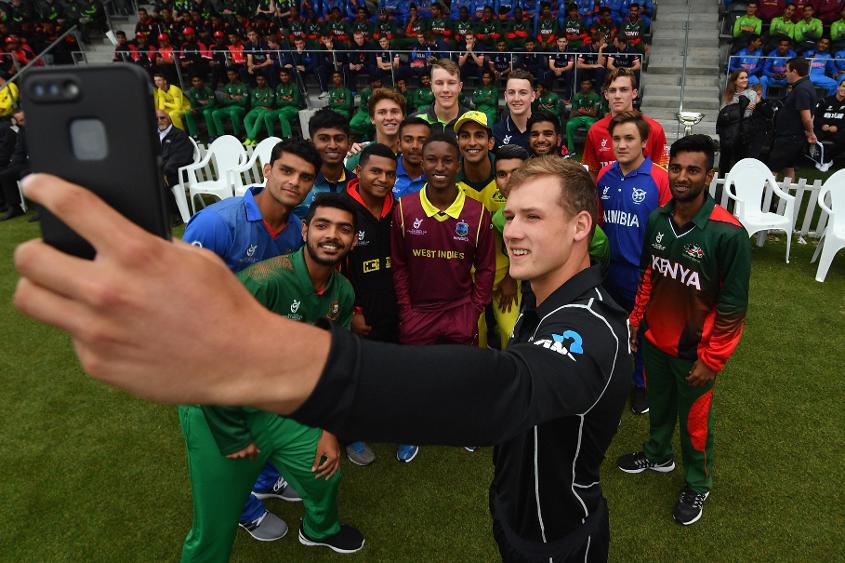 And the experience is likely to be a memorable one with some of the best voices from around the globe commentating. The just-announced list of the commentators features legends of the game and some of the finest cricket broadcasters.
The list features former India skipper Sourav Ganguly, former Australia all-rounder Tom Moody, West Indies pacer Ian Bishop and other prominent members. The 14-member panel also includes former India women team's skipper Anjum Chopra.
Here is the full list of commentators for the ICC Under-19 World Cup:
Sourav Ganguly
Tom Moody
Ian Bishop
Simon Doull
Danny Morrison
HD Ackerman
Anjum Chopra
Rob Key
Nick Knight
Mark Butcher
Grant Elliott
Chris Harris
Alan Wilkins
Russel Arnold
Meanwhile, the World Cup is set to be the most widely available edition in history. The matches will be shown in 102 countries via traditional broadcast which is set to be complemented by digital coverage in 204 countries, reaching a total of 1.3 billion viewers.
Catch all the news related to ICC Under-19 World Cup here:  ICC Under-19 World Cup 2018
Video of the day: