ICC U-19 World Cup 2018: South Africa Crush Kenya by 169 Runs
Chasing an improbable 342 against a quality bowling attack of South Africa was always going to be a tough task for Kenya, and in the end, the match ended pretty much on expected lines, as they finished their innings on 172 for seven in the allotted 50 overs.
Captain Raynard van Tonder-led South Africa from the front, scoring a brilliant 143 to help his team start the World Cup campaign on a bright note.
Having lost the toss, Kenya started the proceedings with the ball on a good note, as Matthew Breetzke fell for seven in the third over.
However, they soon found themselves firmly on the back foot when van Tonder at the crease. The right-handed batsman raced away to 32 off just 19 balls, latching quickly to anything that was short, as he did not waste much time to settle down.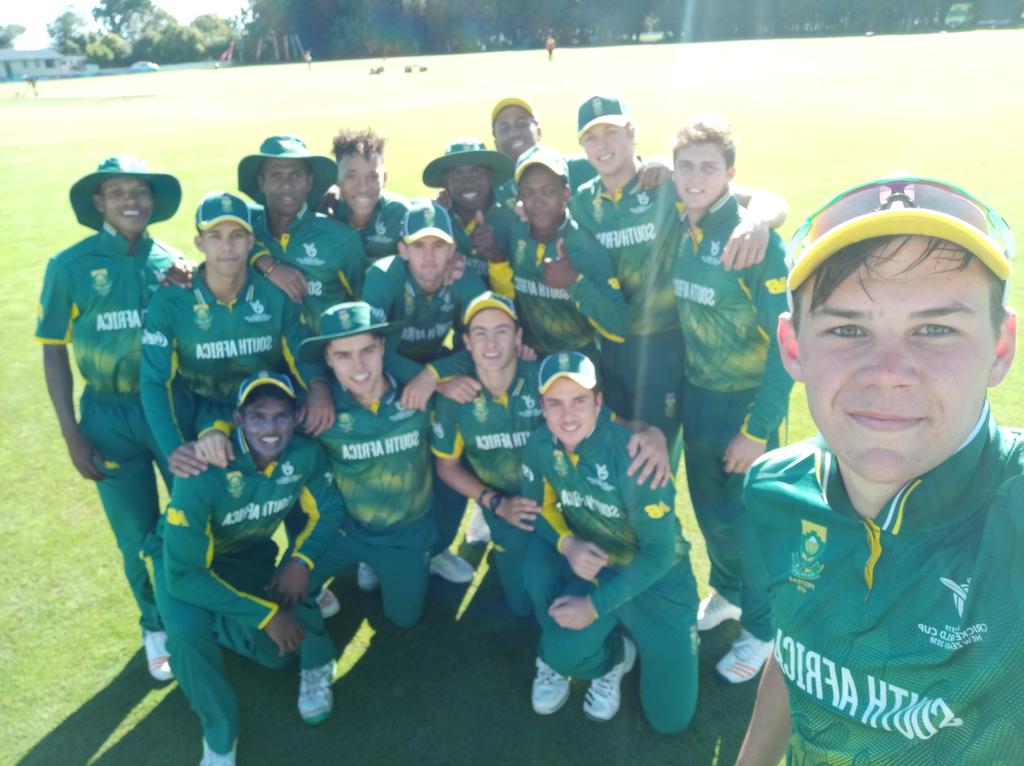 The skipper was well supported by opener Jiveshan Pillay who played a stroke-filled knock of 62 before being sent back by Abhishekh Chidambaran.
But if Kenya were hoping that Pillay's departure and the end of the 125-run stand would bring them back in the game, they were proven wrong by van Tonder, as he took centre stage. If the first ten overs of the innings saw him playing some huge shots, then the middle overs saw him relying on singles and doubles to do the scoring. Towards the end, he went all out before being dismissed by Jayant Mepani. The 19-year old, who was handed two reprieves, scored 143 off 121 balls with the help of 14 fours and five sixes.
Jade de Klerk (28 off 23) Gerald Coetzee (36 off 14) then played quickfire knocks to propel their side to a mammoth 341 for seven.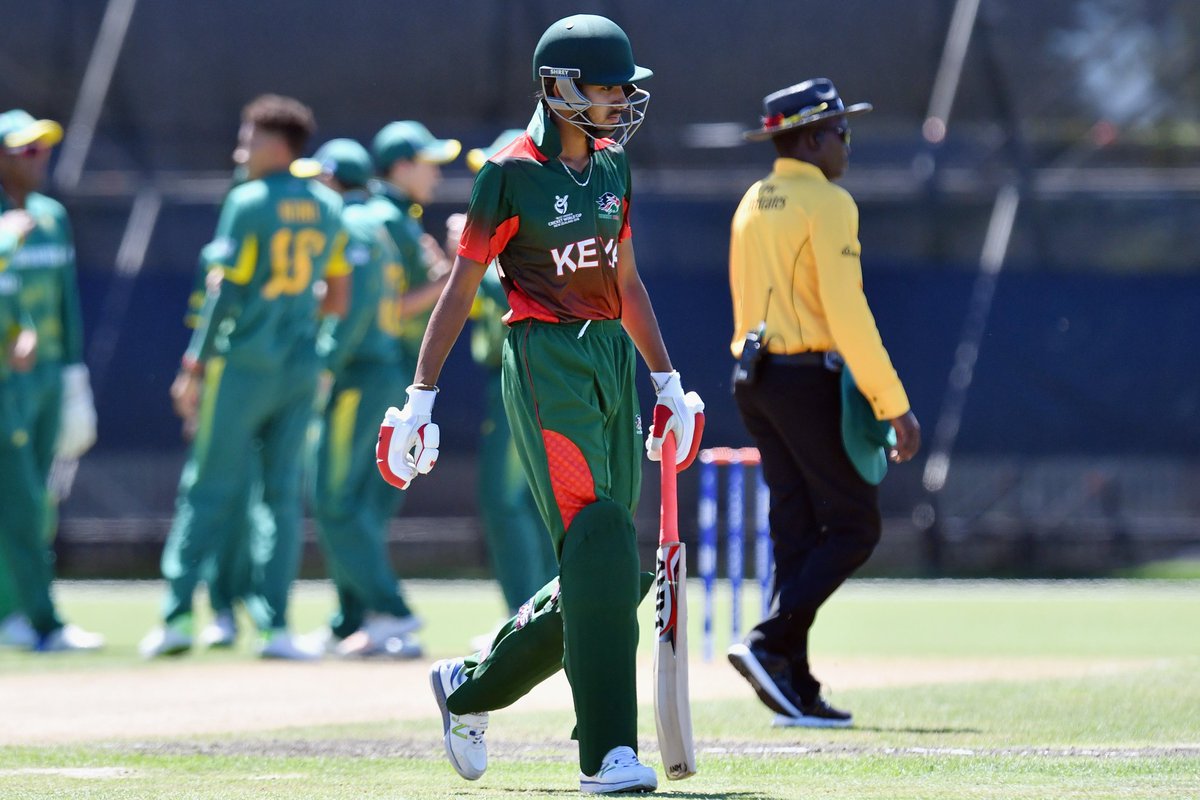 Kenya's bleak hopes of stunning their illustrious opponents did not take long to get crushed, as their chase got derailed even before they could reach the 100-run mark. With wickets falling at regular intervals, Kenya's innings never got the impetus required to even get close to the big score. Half of their side was back in the hut with just 74 runs on the board.
Jasraj Kundi (41) Ankit Hirani (35*) then played handy knocks to stop the rot, as Kenya finished the innings on 172 for seven.
Brief scores:
South Africa 341 for 7 ( van Tonder 143, Pillay 62, Mepani 2-60) beat Kenya 172 for 7 (Kundi 41, Mnyaka 2-9) by 169 runs.