Fans and players had a mighty scare when Indian batsman Rohit Sharma was hit on the back of his helmet during the third Test against West Indies at St Lucia.
The incident happened when Ravichandran Ashwin was bowling the 38th over of the West Indies innings. Darren Bravo, who was the batsman, went low and swept hard. Rohit Sharma, who was fielding at forwarding short leg, was hit hard on the back side of his helmet. The incident brought back the horrifying memories of Phillip Hughes, who died after he was hit in the same spot. However, soon Rohit was seen smiling and everybody heaved a sigh of relief. Murali Vijay was seen helping Sharma with an ice bag as all the teammates were looking relaxed.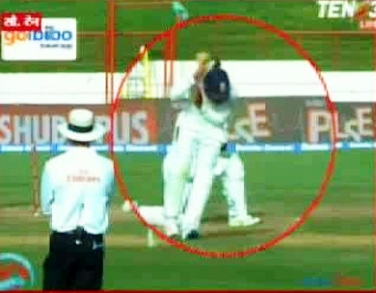 Coming to the match, replying to India's first innings total of 353, the hosts ended the second day in a strong position after reaching 107 for 1. Kraigg Brathwaite and Darren Bravo were batting on 53 and 18 respectively.
Meanwhile, India's hopes of winning the match took a huge blow after the whole third day was washed out due to rain.