Fielders are very important for a team. They  can change the hue of the match with their outstanding fielding.  They have played a great role to make many bowlers great. Like batting and bowling, their athletism on the field often mesmerises cricket fans. These fielders have proved that cricket is not only a game of batsman and bowlers but also for the fielders who can play as important as a bowler.  They save runs, convert half chances into full chances to award the bowler a wicket.
There are many fielders and bowling combinations we know who compliment each other on the cricket field as behind a bowler's success a fielder has a great contribution.
So here are 10 great fielders in international cricket:
Mohammad Kaif: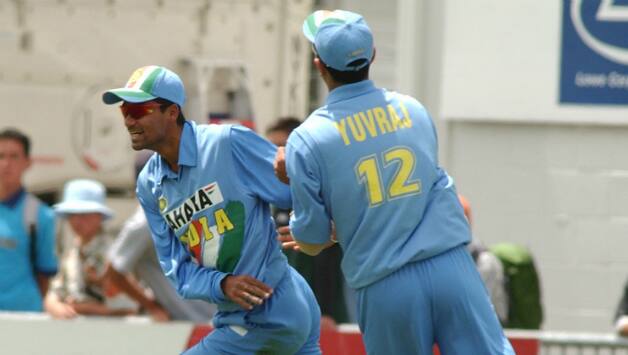 The former Indian cricketer was the pioneer of Indian fielding. He loved to field at the crucial places like point and cover. He was very quick and spontaneous.  Diving catches have just breaded a butter for him.  He made his debut for India in 2000 against South Africa and ODI debut in 2002 against England.
He has saved many runs for India and helped many Indian bowlers to look great. His knack of taking difficult catches often helped Indian bowlers to take a wicket from unlikely situations.
His catch against Pakistan in 2004 India's tour of Pakistan is one of the greatest as Hemang Badani was too running for the match and Kaif too; they collided but Kaif didn't leave the ball to drop on the ground at a crucial juncture of the match.