Barcelona return to La Liga action on Saturday, away from home against Deportivo Alaves. So, the two Copa del Rey finalists will be up against each other this weekend, to show a little preview of what's coming in May.
Barcelona currently trail Real Madrid by just one point in the league table, but Real still have two games in hand, which means they're theoretically seven points ahead.
That's a big gap with only 17 games to go, but Barca won't stop trying to win the league until they're mathematically out of the title race. Dropping points is not a possibility anymore, and winning against Alaves is vital.
There are a few factors that make this a very difficult match for Barcelona, though: Alaves already beat the Catalans at Camp Nou in the third game of the season, they'll play at home where they've only lost twice all season, and the Catalans will play the first leg of the Champions League Round of 16 against Paris Saint-Germain just three days later, in Paris.
Such a difficult European trip coming up will certainly force Luis Enrique to make some heavy rotations to the squad that faced Atletico last Tuesday, but that is actually great news for Barca fans. That means it will be the best possible Blaugrana starting lineup, facing Alaves on Saturday.
An early prediction of the lineup in the classic 4-3-3 will be:
Ter Stegen; Vidal, Pique, Mathieu, Alba; Rakitic, Busquets, Iniesta; Messi, Suarez, Neymar
Sergio Busquets and Andres Iniesta came back from injury against Atletico but are not in perfect shape to face PSG yet, which means they'll most likely start against Alaves and play at least 70 minutes, if not the entire match, as a way to increase their fitness level ahead of the trip to France.
There's no real undisputed player alongside Busquets and Iniesta in midfield, so it's either Denis Suarez or Ivan Rakitic against Alaves, with the other facing PSG. Andre Gomes gets a rest.
Up front, Neymar didn't play against Atletico due to suspension, so he will definitely be starting alongside Luis Suarez and Lionel Messi.
Luisito was rested last week against Athletic Bilbao, which means he's in pretty good condition to play on Saturday and on Tuesday. Messi is never rested, so he'll play again.
With midfield and attack intact, the only changes to this strongest eleven should happen on the back line.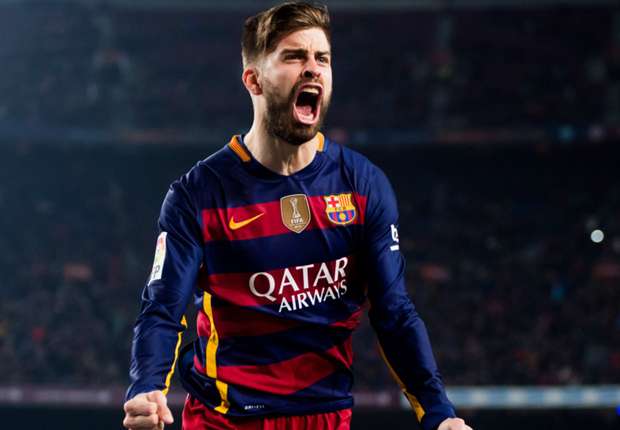 Gerard Pique and Samuel Umtiti have played big minutes lately, so one of them will surely be replaced by Jeremy Mathieu.
Sergi Roberto was sent off against Atletico, but even if he wasn't, the in-form Aleix Vidal will probably play against Alaves, with Roberto saved for the PSG game.
On the left side, Jordi Alaba and Lucas Digne will fight for a place in both matches, and Alba will probably start in both as Digne is still coming back from injury.
Marc-Andre ter Stegen is the league and Champions League keeper, so he'll start against both Alaves and PSG.
The rotation against Alaves still means a strong team, one of the strongest Barcelona can play, and it'll be great preparation for PSG.