Manchester United's victory over Middlesbrough at the weekend saw them move into the fifth place in the points table with just over 10 games to go as Jose Mourinho's side step-up their pursuit of top-4 come the end of the season.
The manager will be relatively happy with the progress the squad has made under him from the start of the season and will especially be proud by the way his summer signings have settled into life in Manchester.
The Portuguese is determined to win everything possible with the Old Trafford outfit and has been looking to improve on the squad at the end of the season and this has seen him linked with some of the best stars in Europe in various positions.
However, one player who has extensively been linked with a move to Manchester United is French stalwart Antoine Griezmann.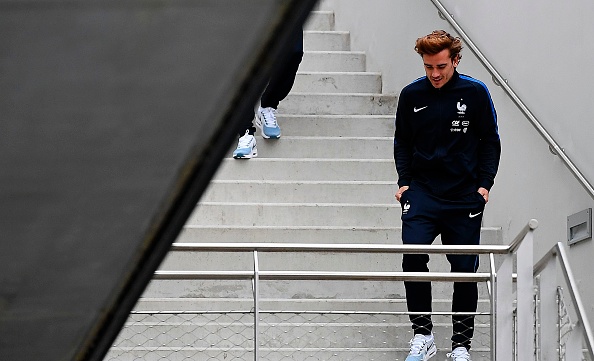 Arguably one of the best strikers in world football at the moment, Griezmann has been in sensational form for club and country this season but he has been linked with an exit at the end of the season with some of the biggest clubs in Europe desperately scouting for him.
The likes of Chelsea, Manchester City and Bayern Munich are all interested in his signature but reports suggest that the Red Devils lead the race for his signature.
But the 25-year old who turns 26 on Tuesday has dismissed all such rumours and has decided to stay at the Vicente Calderon for a longer time.
Speaking to Marca, A Spanish news outlet, Griezmann said that he is flattered by the links with the best clubs in the world but revealed that he is currently happy at the Spanish capital.
"Could I play for Real Madrid or Barcelona in the future? Why not," Griezmann was quoted as saying by Marca.
"It is every player's dream to play for a big club like those two or for Bayern Munich.
"But I cannot see myself at Barca or Madrid at this stage, nor at any other club. I am happy where I am now.
"I have no intention of leaving Atletico, not for Paris Saint-Germain, not for China, not for MLS, not for Russia and not for any other destination."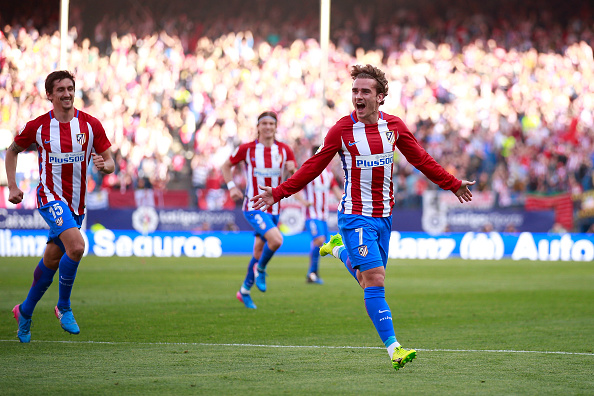 Reports not long ago suggested that Griezmann would consider quitting Atletico Madrid if manager Diego Simeone decided to end his stint but the player also spoke about this and revealed that they are not inspirable.
"My future does not depend on Simeone. He could leave one day or I could leave," Griezmann added.
"I called him ahead of this season to find out what his plans were, he told me he would stay and that felt good, so I also stayed.
"But we are not inseparable."
This will come as a huge blow for Manchester United who will now have to look elsewhere to replace Zlatan Ibrahimovic this summer.