Everton take on Liverpool on derby day as the Blues will be looking to get the upper hand on their more celebrated neighbours. Liverpool however have been in better form and are unbeaten in their last 7 Premier League games, while Everton have just about trudged along after a really tough few weeks. Both teams like to play good attacking football and while it has been Liverpool who seem to be reaping the rewards, Everton are no pushovers and can make teams pay if they are not careful.
The 224th Merseyside derby, like any derby isn't just about the kind of play but what the players do on the pitch, tough tackles, rash decisions and moments of magic. Here we present to you a combined XI from the Everton & Liverpool teams.
Simon Mignolet
Had it been any other season, we would have included Tim Howard as he is one of the best keepers but after the World Cup, Howard has not looked as reliable as he used to be. Simon Mignolet might have had a really tough start to the season but has looked much better in goal and should take the place ahead of Howard and current keeper Robles.
Seamus Coleman
To put it simply, Liverpool do not have a decent enough right back and thus, Seamus Coleman gets the nod ahead of Glen Johnson. Not being overly disrespectful to the Everton right back but he could get better but he is better than the set of right backs between the two teams.
Martin Skrtel
The tough man in the Liverpool defence, we all remember the staples he got in the back of his head against Arsenal and then scored the equalizer in the last minute of the game. Skrtel embodies what a central defender should be, tough tackling, no nonsense taking and being a hard nut to crack.
Phil Jagielka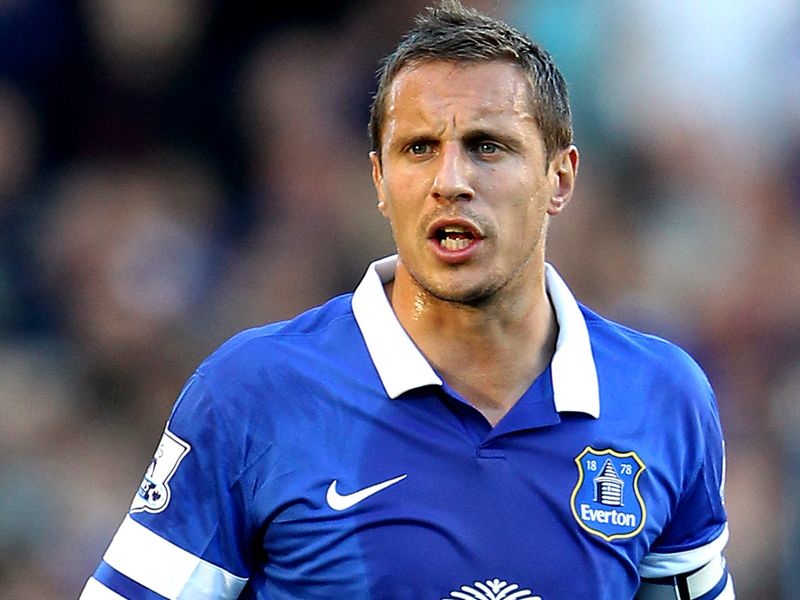 Good defenders are tough to nominate in this team and while Jagielka has not had the best of seasons for the Toffees, he gets into the team purely because no other central defender is decent enough to warrant a side. Mamadou Sakho might have made the side but Jagielka gets the nod because of his consistent performances for Everton in a rather tough season and for his leadership qualities at the back.
Leighton Baines
Probably one of the best attacking left backs in England, there is no doubt the left back slot was all in Baines name. No other player can do as much as Baines can, he can cross really well, he can shoot from distance, he can take free kicks and penalties as well.
Lucas Leiva
Probably the one player who was closest to his exit at Liverpool but ever since he has come back to the club, he has helped transform them. Lucas provides protection to the back 3(now) for the club and has looked completely in sync with the new formation. He might not be the same Lucas before his ACL injury a couple of years ago but he still can put in a good shift for the team.
Steven Gerrard
The toughest call to make, Steven Gerrard would have made any XI at any time but this season Gerrard has not looked as good as he has in the preview seasons, still he is Liverpool's top scorer (tied with Sterling) in the league. He would captain the side and he would be involved in his last Merseyside derby on Saturday.
Muhamed Besic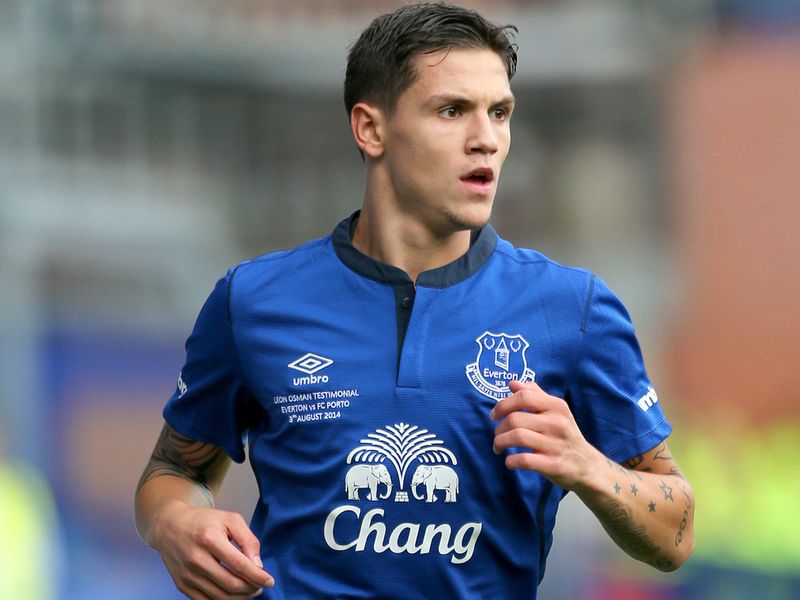 A new entrant in the Premier League, Besic could have struggled to make an impact but he has actually been one of Everton's most reliable players. This was a tough choice to make especially since Ross Barkley has been injured so often, Besic is calm and composed on the ball and would provide some calm to this combined team.
Philippe Coutinho
The Brazilian has always had this genius look about him but this season it seems the former Inter Milan midfielder is finally showing what he really is made off. The second half of the season has seen the Brazilian shine in his more attacking role for Liverpool and he looks better every game he plays for Liverpool.
Kevin Mirallas
Being a Belgian international must mean something, especially with so many good Belgian players in attack. Mirallas might have had a rough couple of weeks due to the penalty issue but there is no doubting his ability. He is fast, technically gifted and has a great shot on him and easily makes it into the team.
Raheem Sterling
With Sturridge missing such a big chunk of the season, the onus of the attack fell on the young shoulders of Raheem Sterling. Still only 20 years old, Sterling has been in sterling form this season and is one of the best talents in the Premier League, let alone between the two teams.
Picture courtesy: Express, Telegraph, SkySports & The Times