FC Goa was one of the best performers of the Indian Super League and showed some brilliant performances in its debut season. Zico's side reached the second position of ISL with 22 points from 14 matches and were one point behind Chennaiyin FC who finished on the top. Goa qualified for the semi's and stopped Atletico De Kolkata to score in both legs of semi-finals but were beaten on penalty 4-2 by Kolkata.
Best Players
Miroslav Slepicka – The former number 10 of Sparta Prague was undoubtedly the best player for the Goans in this season. Miroslav in his 10 appearances not only scored 5 goals for FC Goa but also made 4 assists and equalled as the assist leader of ISL with Sergio Contreras of NorthEast.
Jan Seda – The Czech International showed some brilliant skills in the goal for FC Goa and was the best goalkeeper of Indian Super League. The 29 year old was able to save 7 clean sheets which is the League highest and also made 42 saves.
Marquee signing rating: 3/10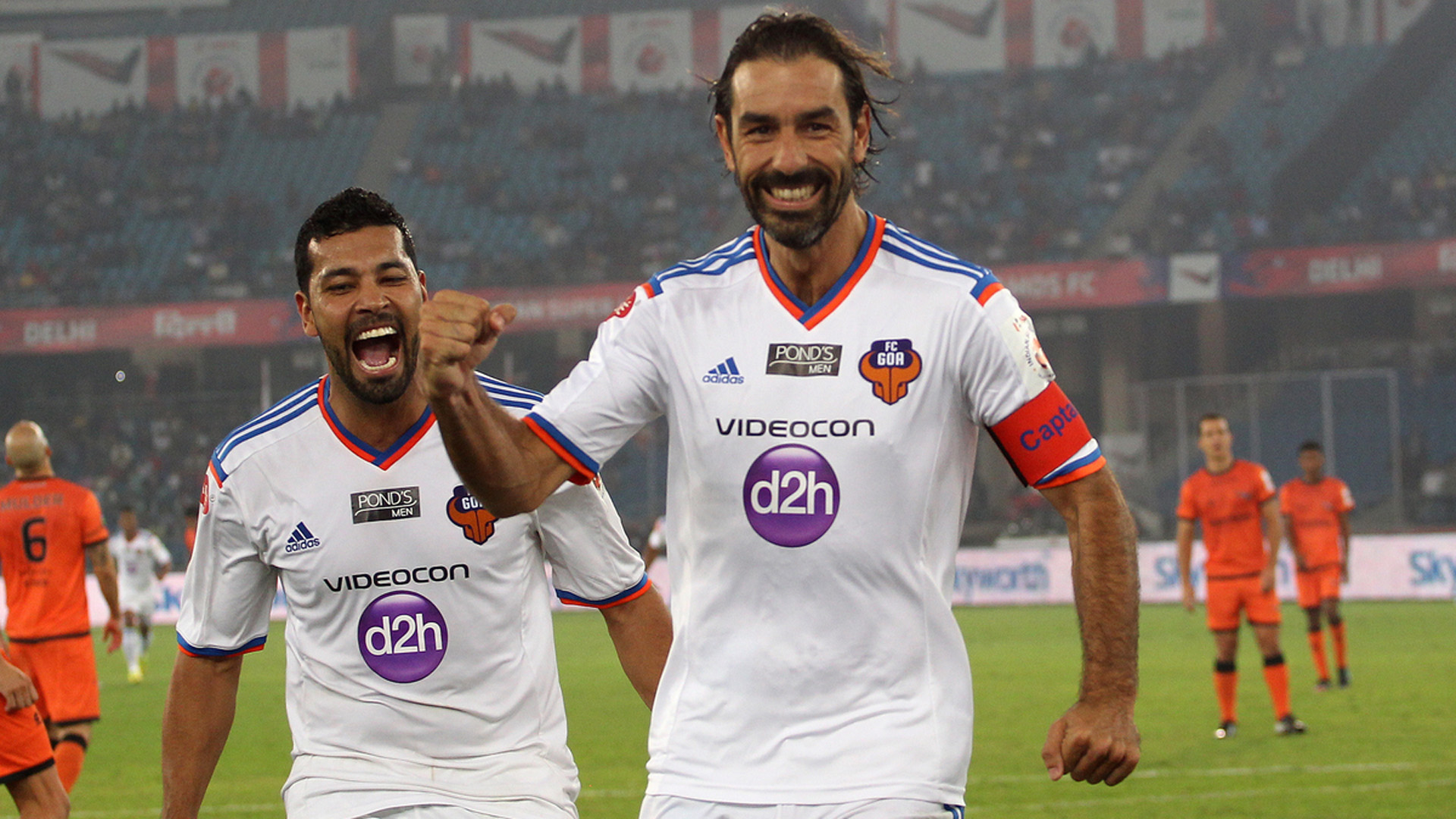 Former Arsenal star Robert Pires was one of the biggest stars FC Goa signed this season. But the Frenchman didn't live up to Goa's expectations, Pires only scored one goal in his 8 appearances and wasn't available for most of the season.
What went wrong?
Zico's side were only able to win one match in the first five games and their inability to grab points in the starting of the season was one of the first blows for the Goans. The attack wasn't able to create and convert many chances which also saw them scoreless in most of the games this season.
Areas of improvement
Zico's side faced a losing spree in the start of the season but by winning four consecutive games, they climbed up to the second position of the League. But the thing which stopped Goa from reaching the final was their ineffectiveness in scoring and creating chances. The manager should try to work on the attack and strengthen it.
FC Goa – Fight back King of ISL
FC Goa was only able to grab one win from their first five matches and not much was expected from Zico's side after their loosing spree in the first half of the season. But the Goan's showed wonderful fight back in the second half of the season and won 5 games undefeated. But FC Goa's lack of creating chances saw them knocked out of the Indian Super League after they were defeated by Atletico De Kolkata in the second leg of the semis on penalties.