£300m of that was spent in Manchester as José Mourinho and Pep Guardiola looked to shape United and City respectively in their own image, with a majority of clubs breaking their own clubs breaking their own transfer records (repeatedly in some cases).
Of course, with that level of spending squads can tend to become bloated, or managers can stumble upon systems that place new signings on the bench, or not in the squad altogether as the case may be.
Some high-profile signings at Premier League clubs are already finding life difficult, and while a few will invariably force their way into their managers' plans, others could find their stays at their respective clubs to be painfully brief.
Henrikh Mkhitaryan (Manchester United)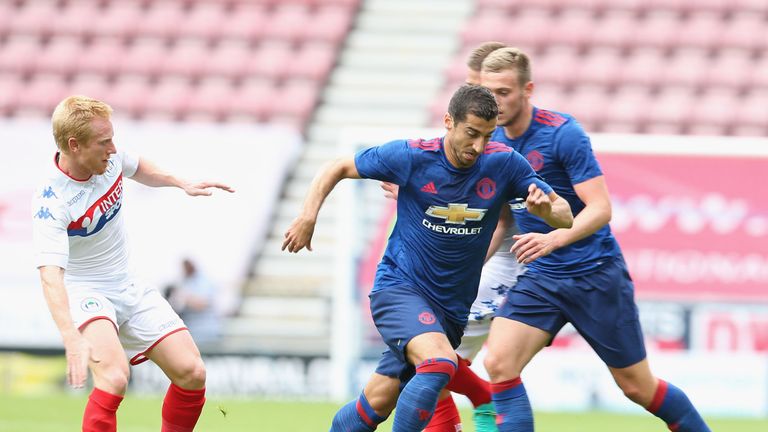 Premier League Minutes Played: 104
Something has broken down in the relationship between Mkhitaryan and Mourinho and nobody's quite sure what it is. The Armenian international had his fitness issues at the beginning of the season but is fit to play now, as has been shown by his appearances in the Europa League and on international duty. And yet he is being consistently ignored when it comes to league action.
Already demoted to the role of a fringe player, just months after signing a £27m deal from Dortmund, the 27-year-old is being linked with a loan move back to the Bundesliga side. Fans are desperate to see him given a run in the team, and Mourinho could yet relent, but the manager's stubbornness is proving to be a roadblock.