Atletico Madrid lost to Villarreal on Sunday and lost their chance to draw on points with second placed Barcelona when they were defeated by the yellow submarine 1-0 at home.
Atletico despite dominating the possession failed to convert chances and the visitors took the lead in the 84th minute after Luciano Vietto cut inside the marker and drilled a shot past Miguel Moya.
This was Atletico's first home defeat since May 2013 when they were defeated by Barcelona at Calderon Stadium. Atletico could have easily equalled with Barcelona but remain on the 3rd position after the defeat to Villarreal.
Meanwhile Barcelona was held at a goalless draw by Getafe on Saturday and has fallen four points behind the rival Real Madrid who are the League leaders.
Barcelona couldn't convert the few chances that came toward them. Lionel Messi came closest to score and add to his 13 La Liga goals after his free kick came against the crossbar in the 52nd minute. Messi has hit the frame of the goal eight times so far this season twice as Karim Benzema who is the next.
Real Madrid extended their winning streak to 20 matches after winning 4-1 at Almeria. Cristiano Ronaldo scored twice in the last ten minutes of the match to take his goal tally to 25, after Isco and Gareth Bale scored to give Madrid the lead.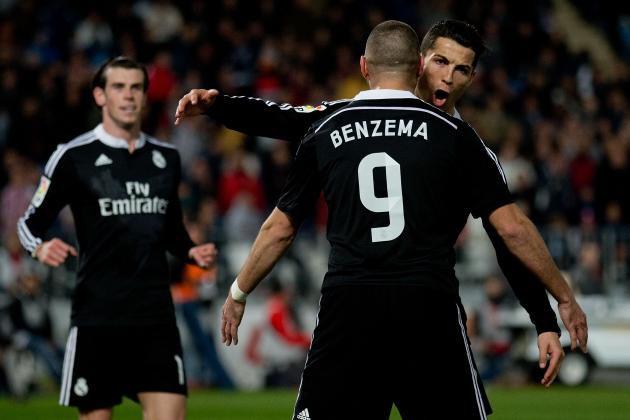 With the win Madrid lead La Liga with 39 points from 15 games.
Other fixtures results
Valencia 3 – 0 Rayo Vallecano
Cordoba 0 – 0 Levante
Malaga 1 – 0 Celta Vigo
Espanyol 2 – 1 Granada
Sevilla 0 – 0 Eibar
Real Sociedad 1 – 1 Athletic Bilbao
Pic courtesy : Getty images