The game of the weekend, for sure, with this a crucial fixture for both sides in desperate need of a festive points haul at Anfield on Sunday. Flailing in 11th place, just a few points away from the likes of Stoke and Aston Villa, Liverpool have endured their worst start to a season in 50 years; with the visit of Arsenal coming at the worst possible time for Brendan Rodgers' side. Unable to buy a goal, and with a terribly shaky backline; the Reds are out of the Champions League, and with just two wins in their last eight EPL fixtures. The 3-0 defeat to Manchester United last weekend showed just how far last season's runners up have fallen; this could be a huge game in terms of their Premier League aspirations this term. In a similar vein to their struggling opponents, Arsenal have endured a difficult first half of the campaign, losing three of their last six matches, and are currently a whopping 13 points behind leaders Chelsea. Arsene Wenger has had star man Alexis Sanchez to thank on many occasions this season for getting his side out of jail, and he will be looked to again to have at the vulnerable Liverpool backline. Much maligned striker Olivier Giroud enjoyed a triumphant return to prominence last week in the impressive 4-1 win against Newcastle, with that victory potentially giving the Gunners the necessary momentum to dispatch their rivals on Sunday.
Wojciech Szczesny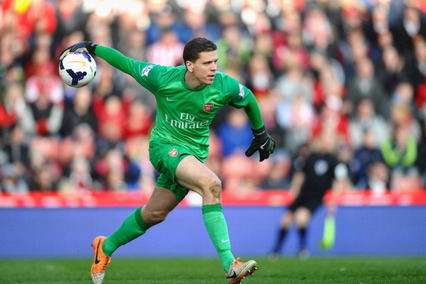 Liverpool and Arsenal have a lot in common when it comes to squad weaknesses, and the main one is in kepping the goal.
simon mognolet's's form has dropped so much that Rodgers has dropped him for Brad Jones of late, so it's will be none other than Wojciech Szczesny
Laurent Koscielny
To be honest neither arsenal nor liverpool are good blessed with good quality of defenders
So its just that Laurent Koscielny makes it above Per Mertesacker whose sluggish movement in the field helps the strickers to make it way to goal easily.
Mathieu Debuchy
The signing of the french man Mathieu Debuchy was a great one by Arsene Wenger , a worth replacement for Bacary Sagna.
He is also Just inches ahead of Glen Johnson. So he makes it to the eleven.
Mamadou Sakho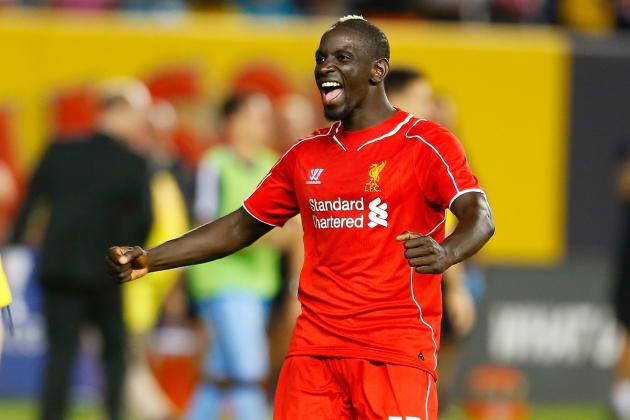 He might not be in favour with Brendan Rodgers, somehow shunned for £20 million-man Dejan Lovren, but Mamadou Sakho is Liverpool's best centre-back.
He's only 24, with plenty more development to come, but he captained Paris Saint-Germain as a teenager and is France's first-choice centre-back for a reason.
His first year in England wasn't perfect, but then no Liverpool defender has thrived under Rodgers' management.
Kieran Gibbs
The final spot in defence goes to an Englishman.
Alberto Moreno might get the nod here in a few years, but he's currently struggling to impress and settle in England with Liverpool, so Kieran Gibbs lines up at left-back, ruining the all-French back four!
Steven Gerrard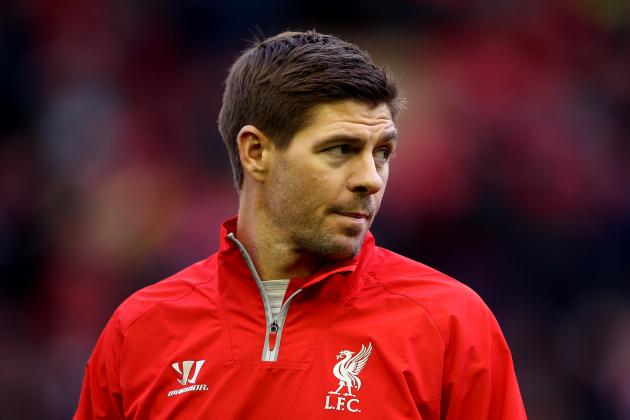 After selecteing the strogest among weak defence we need some defensive mid-field here So the best option here is to play gerrard .
The major problem with Gerrard in this role this season has been the lack of movement up front and forwards pushing the opposing defence back to give him the room required to excel from deep. This would be no such problem with the attacking players lining up in this XI, as you'll see hereafter.
Gerrard's leadership, set-pieces and experience would be the glue to hold the XI together.
Alex Oxlade-Chamberlain
The reason behind his inclusion in this 11 is that he is energetic , young,dynamic midfield and attack ahead of Gerrard to do the work and press opponents.
Apart from alex the other option would have been Jordan Henderson.We're going to give the Arsenal man the nod, given his strength and pace from the middle
Aaron Ramsey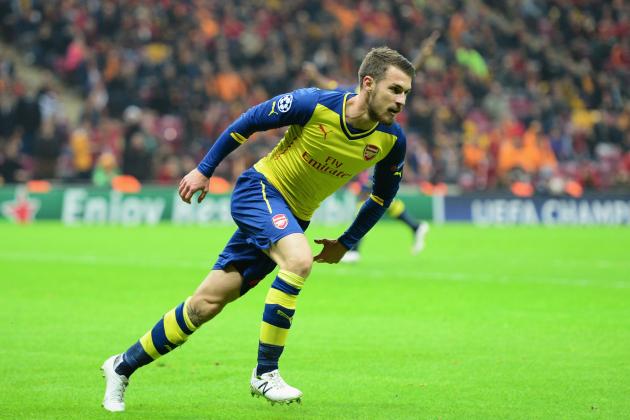 the third midfielder spot goes to another Arsenal man, Welshman Aaron Ramsey.
Still only 23, Ramsey has plenty of development ahead of him. He and Chamberlain would provide plenty of energy and drive from midfield, plus goals.
Raheem Sterling
The first of our attackers will be raheem sterling because he is extremly talented and passionate player .Offering pace, creativity and trickery, Sterling would get in most sides and easily takes his place in this XI.
Alexis Sanchez
Sanchez is the most obvious player in this line up . Offcourse his recent performences make him that obvious player
He's been a revelation since opting for Arsenal over Liverpool when moving from Barcelona in the summer.
Daniel Sturridge
Completing the front three is Daniel Sturridge. Alongside Sterling and Sanchez, this would be a phenomenal attack.
Clinical finishing with pace behind and an eye for the unpredictable, Sturridge would lead the line and interchange with his fellow forwards.
Image Courtesy: Getty Images, Liverpool FC, Dailymail