Ludogorets Vs. Liverpool : UEFA Champions League Preview
Liverpool face a do or die tie in Bulgaria against the minnows of their group, Ludogorets. The English side are third in their group with 3 points from 4 games, which also feature Swiss outfit Basel and UEFA Champions League holders Real Madrid.
Liverpool travel to Bulgaria knowing that nothing less than a win would guarantee a chance to qualify to the next round, they would have to beat Ludogorets and then beat Basel to qualify through to the next round, else face elimination from the competition they worked so hard to get into.
Ludogorets will be looking to continue to impress in the Champions League, they have already beaten Basel at home and took an early lead against Real Madrid before losing 2-1, and they almost snatched a point against Liverpool in the first fixture between the clubs but were undone by a late penalty in time added on.
Liverpool are on terrible run and have not won a game in their last 4 and Brendan Rodgers has been under intense scrutiny for the poor performance of the team and players. Liverpool need to match or better Basel's result, Basel play Real Madrid but Liverpool need a victory to give them a fair chance of qualification.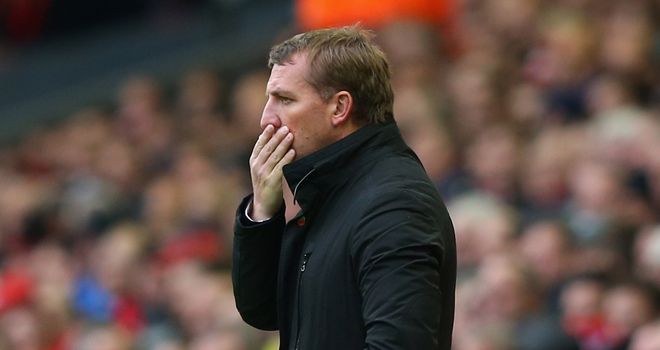 Team news:
Daniel Sturridge is a sure shot miss for the Merseyside club, Sturridge will be out until the new year and summer signing, Mario Balotelli will probably miss the tie due to a hamstring injury he picked up while on duty with the Italian side, he missed the weekend's game and is a major doubt for the tie in Bulgaria.
This would mean another start for Rickie Lambert, who scored his first goal for Liverpool in the 3-1 loss to Crystal Palace on Sunday. Jordan Henderson should make a start against the Bulgarian outfit after recovering from illness while the likes of Sakho, Enrique and Suso have all travelled with the squad after recovering from various injuries.
Ludogorets will be missing the services of Ivan Cvorovic due to a shoulder injury but will hope that Dani Abalo, who has scored 4 goals in his last 5 league matches to continue his purple patch up front. They would also be missing striker Roman Bezjak, who misses out due to a groin problem.
Key Battles:
Moti vs. Lambert
The big defender Moti has been a rock at the back for the Bulgarian side and he will be put up to the test with the physicality and aerial prowess of Rickie Lambert, the Liverpool forward will be on a high after scoring his first goal for Liverpool at the weekend and he could be the most important player on the pitch to help Liverpool claim an important three points.
Marcelinho vs. Skrtel/Lovren
Marcelinho was a terror for the Liverpool defence in the corresponding fixture and he will be looking to give the Liverpool centre back pair a torrid time in this game as well. Liverpool cannot defend to save a pie from over baking and burning, this could be a tough night, yet again for the defence.
Dyakov vs. Gerrard
The Liverpool captain hasn't hit his stride like he did last season, it seems that teams have figured out how to take the playmaker out of the game, plus his lack of pace and defensive prowess has really affected the play of the team. Dyakov could probably keep the Englishman shackled and would snuff out any chance that Liverpool have of winning the game.
Stats:
Liverpool faced a similar scenario in 2001/02 with 3 points from 4 games but they managed to qualify with 7 points.
If Liverpool lose this game, they would have lost their last 5, the worst run since 1953.
Ludogorets have won 9 out of their 13 games at home this season.
Quotes:
Georgi Dermendzhiev, Ludogorets coach
This will be one very tough game for us and I hope the fans will enjoy it. There will be no pressure on us, we'll play freely and give our best to win. We have already gained a lot of experience, we now have a serious routine [at this level]. It won't be fatal for us if we lose.
Liverpool have so many quality players, I think their problems are more psychological. Our first game in the group stage was at Anfield and probably our team was unknown. Now it is different. Brendan Rodgers knows us better and will do everything to win the game.
I believe in my players. We made mistakes in our last match against Basel, when we lost 4-0, but I hope we won't make mistakes this time. The supporters in Sofia have been fantastic to us and we try to make them delighted again.
Brendan Rodgers, Liverpool manager
We have enormous respect for Ludogorets. They were excellent at Anfield in the first game and maybe they should have won more points. They have surprised a lot of people. They are technically a very good side.
We arrive here seriously motivated. We know if we play well, we will get a result. I just need to get us back to a level of confidence that allows you to perform. Losing can be the making of you. You learn from it. That is what we are aiming to do. When you don't have so much coaching time, it is mostly psychological what you are trying to achieve. If we focus on that too much, there is no way we could play to our level.
Steven Gerrard is a unique case. I judge him on merit. People are expecting him to be the type of player he was ten or 12 years ago and that isn't going to be the case. He has been slowly adapting to a role I thought would be excellent for him. He is a wonderful, wonderful player, but he isn't going to get 15 goals and 14 assists a season any more. I can safely say he is the best I have ever worked with in terms of football commitment and intelligence. There is nothing sentimental about me picking him. He's a unique case as he knows every decision is made with the best interest of Liverpool. He can still contribute to a high level. It is my job to manage that.
Possible line ups
Ludogorets Starting XI: Stoyanov, Caicara, Terziev, Moti, Minev, Dyakov, Espinho, Alexandrov, Abalo, Marcelinho, Hamza.
Liverpool Starting XI: Mignolet, Manquillo, Skrtel, Lovren, Johnson, Lucas, Gerrard, Henderson, Lallana, Lambert, Sterling.
Prediction:
With Liverpool facing elimination, The reds need to step up and try to win against Ludogorets but seeing their current situation, a win is out of the question for the side from England, they have no confidence and will be for the taking for the Bulgarian side who will be buoyed by a vociferous crowd. Ludogorets to win or draw.
Quotes courtesy: UEFA.com

Picture courtesy: The Telegraph & Sky sports