Jurgen Klopp's second visit to the Etihad in his time at Anfield did not end in as much glory as his first, but his Liverpool side managed to hold on to a point to consolidate their place in the top-4 in the points table. The German manager sent out a fairly strong team that started the game in bright fashion. But it took a whole of 51 minutes and a penalty decision from Michael Oliver for the first goal of the game. Roberto Firmino found some space inside Manchester city's box thanks to a slip from Gael Clichy and the defender ended up giving away a penalty, trying to get back at the Brazilian.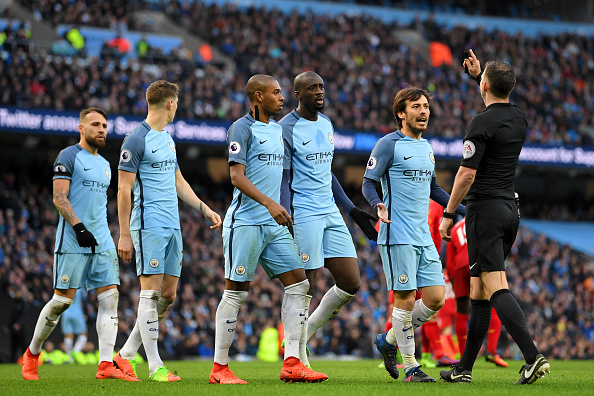 Former Manchester City man James Milner converted with accuracy from the spot, like he did in the last game against the Citizens, as Liverpool took the lead but that was not for long as Sergio Aguero's cute finish at the end of a drilled cross from Kevin de Bruyne got the game back to 1-1. Adam Lallana and Aguero missed a sitter each, 6 years away from goal and though Pep Guardiola will feel his team could have done better, both managers will be relatively happy with the result. Here are the player ratings for this game:
Simon Mignolet (6):
Stood strong for most of the game and made a couple of decent saves. Could not have done much to stop Aguero's goal in the second half.
Nathaniel Clyne (6):
Was a constant outlet for Liverpool on the flank as he managed to balance his defensive duties with his attacking runs into dangerous areas.
Joel Matip (7):
Hardly put a foot wrong all night as he kept the likes of Aguero, Silva, Sane and De Bruyne away from his goal to earn his side a point from this game.
Ragnar Klavan (6):
Played Aguero onside for his goal but got the better of the Argentine on most other occasions to keep his side in the hunt.
James Milner (7):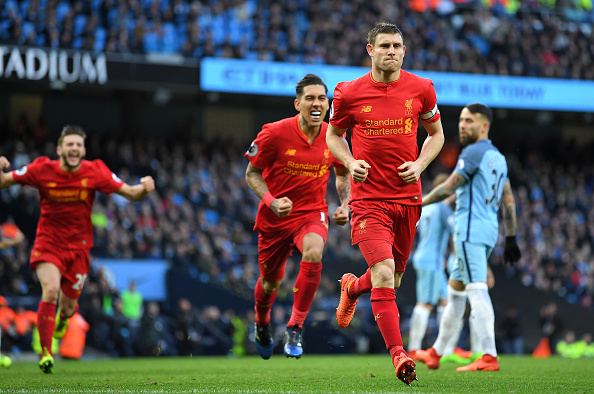 Converted a penalty in front of a booing crowd and also put in a solid performance against the likes of Raheem Sterling in yet another solid performance from the versatile Englishman.
Emre Can (7):
Effects of continuous game time showing on the German midfielder who was all over Manchester City, winning a number of balls back for his side and also setting up a couple of half chances with driving runs into the attacking areas.
Georginio Wijnaldum (7):
Though not effective in front of goal, Wijnaldum was a constant headache with his turns for the home side as he managed to keep Liverpool's transition from defense to attack as smooth as possible.
Adam Lallana (6):
Yet another energetic performance from the English midfielder who did everything right expect scuffing an important chance that could have given his side a victory.
Sadio Mane (6):
An unusually quite game for the Senegalese winger who used his pace to good effect. Created a couple of chances but failed to earn his side all three points on the night.
Roberto Firmino (7):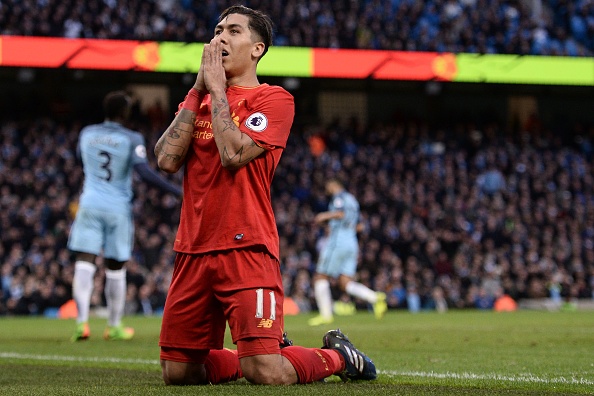 The Brazilian was the best player in attack for Liverpool on the night and though he missed a decent chance to put Liverpool 2-0 up, he gave Lallana the clearest of chances to get Liverpool back into the lead. Sublime all over the field.
Philippe Coutinho (6):
Still not back to his best but managed to show glimpses of what he is capable of doing and also tested Caballero on more than one occasion.
Subs:
Divock Origi (6):
Came in for Coutinho and was used on the flank with Firmino up front. Acted as a target man and also provided some pace late in the game for Liverpool.
Lucas Leiva (6):
Came in to see off a point late in the game and almost created a chance for his side late in the tie.
Manchester City:
Willy Caballero (6); Fernandinho (5), John Stones (6):MOM – Nicolas Otamendi (8); Gael Clichy (4); Yaya Toure (4)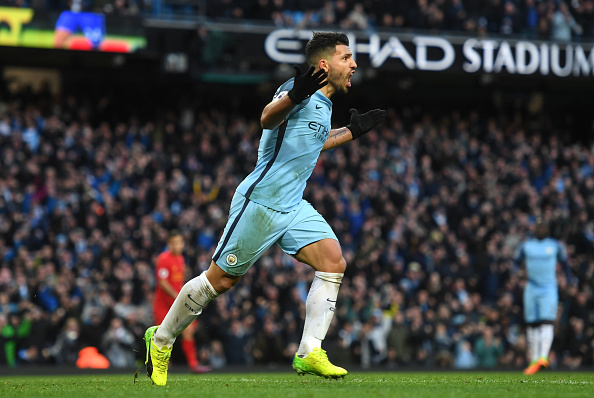 Raheem Sterling (6), David Silva (6), Kevin de Bruyne (6); Leroy Sane (5); Sergio Aguero (7)
Subs: Bacary Sagna (5), Fernando (6)