Arsene Wenger's Arsenal are in the middle of one of their worst runs in the Premier League era as they dropped into the sixth place in the points table after their loss to the Baggies at the weekend.
They are six points off Liverpool in the fourth place in the points table and though they have a couple of games in hand over Klopp's side, their recent form suggests that they have little chance of moving into the top-4 come the end of the season.
With little chance of silverware and even little chance of Champions League qualification, Arsene Wenger's 20-year old job at the Emirates has come under sever scrutiny.
The Gunners have now won just three games in the last nine in all competitions, including a couple of FA Cup victories and the fans are slowly getting frustrated.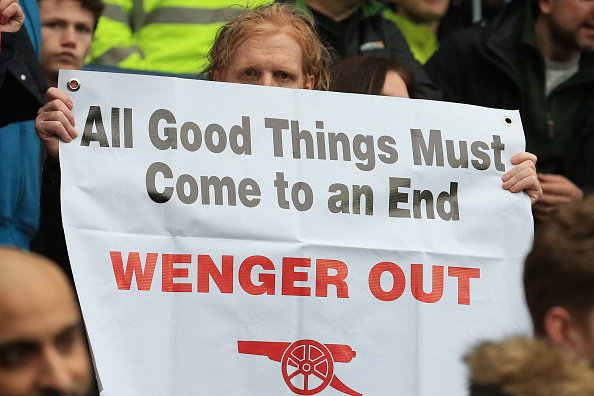 The Arsenal faithful flew a place over the Hawthorns at the weekend asking for Wenger's axe and though it was soon followed by a 'In Wenger we Trust' banner, it showed that the Arsenal fans are now getting restless.
The Arsenal hierarchy revealed that there is a two-year deal on the table for the Frenchman if he decides to sign and have constantly insisted that a mutual decision will be taken in this regard at the end of the season.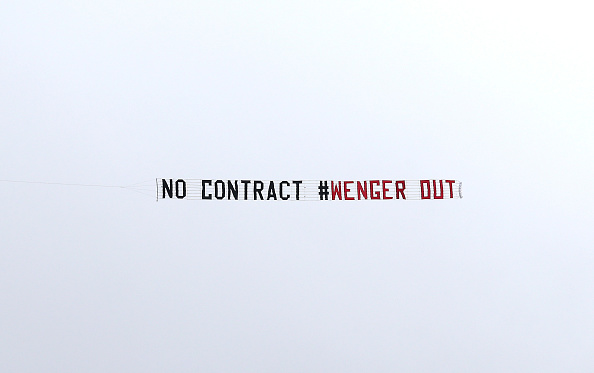 Wenger is out of a contract this summer and reports have suggested that French giants PSG want him back at his home land. Though these rumors were also squashed, it was looking more and more likely that Wegner's time at the Emirates was coming to an end.
But hold on to your hats! According to Inside World Football columnist Matt Scott, Wenger is going nowhere.
The manager insisted that he has already taken a decision about his future and said, 'I will announce my future soon. You will soon know and very soon – you will.
And Scott has now revealed on his twitter handle that Wenger has agreed to extend his deal for another couple of years ending all such rumors.
Here are his tweets:
So I'm hearing Arsène has already signed his two-year contract extension and the club are looking for a good time to announce it.

— Matt Scott (@Matt5cott) March 20, 2017
Though he was quick to commit that he could not take an official statement from the club, it is widely accepted now by the Arsenal fans that Wenger is indeed staying at the club for another year.
This morning I've approached Arsenal for comment on this and I've been referred to the prior statement (1/2)

— Matt Scott (@Matt5cott) March 21, 2017
Arsenal: "(A) mutual decision will be made and communicated at the right time in the right way." (2/2)

— Matt Scott (@Matt5cott) March 21, 2017
Playing Manchester City in the FA Cup semi-final next month, Arsenal have a decent chance of lifting the domestic trophy and that, along with some smart purchases in the summer, might propel Wenger to earn his trust back at the Emirates.