Should Brendan Rodgers play Emre Can as a centre back?
Every time it seems that Liverpool are taking a step forward they end up taking 2 steps back. This season has been a disaster to say the least with the Reds nowhere near the top 4 but more importantly they haven't been playing good football for most of the season. Rodgers did try something new with his 3-4-3 formation with wing backs and that seemed to work for the club. Liverpool were playing with a back 3 of Sakho, Toure and Skrtel with Lovren getting injured early on in the month of December.
Right when it seemed that things were clicking, Liverpool had to deal with another injury with Kolo Toure going off injured at half time against Burnley. Liverpool really didn't have a lot of centre backs for cover and had to deploy the German Emre Can as a centre back for the rest of the game. The young German who hasn't played a lot of games prefers to play as a defensive midfielder but has seen his place go to Lucas.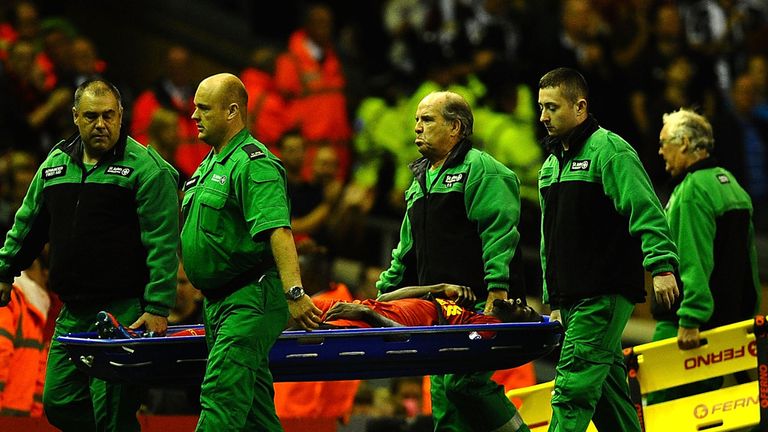 The German was composed in his role against a sprightly Burnley team and he did hold his own despite Liverpool not dominating the game, it seems Rodgers might have a role for Can after all.
Multiple positions in defence
Emre Can was brought in from Germany for a price of £10 million from Bayer Leverkusen and Liverpool fought off the advances of Bayern Munich to sign the German, that should speak volumes about his talent, although he hasn't played a lot of games for Liverpool, he has looked really good the few games he has played.
While he was playing for Leverkusen he was often deployed as a right back or a left back so he is adept at playing in a role which is tougher. Playing a centre back might not be easy but Emre Can does have the physique to deal with the toughest of Premier League players. Can is left footed and should be played on the left side of the defensive three.
In reality, he should be put straight into the starting line and play more games, it is a mystery as to how Can has not gotten more game time when almost everyone in the Liverpool team has struggled to assert themselves in the team.
He would be the perfect foil in the centre of midfield as well as he is not only strong but he can pick out a pass or two and as seen against Chelsea he does have a decent shot in him. Emre Can might still be young but he is a perfect fit in the English game, he might not have played in the Premier League before but he can provide something more to the Liverpool team.
He should be deployed in the defensive midfielder role but if there is a need he can deputise anywhere in the back line, that isn't his favourite position but that is something that he can do and do well.
Rodgers has a jewel in his team, he isn't completely polished but is pretty close to the final article and with Lovren and Toure injured, Can could be played as a centre back and he would do well there as well but that is not something that should be taken for granted. Can is a defensive midfielder first and foremost and that should be in his and Rodgers' game plan as well.
Picture courtesy: Skysports, Telegraph & LiverpoolFC