The upcoming Manchester derby will witness two familiar foes- Jose Mourinho and Pep Guardiola- locking horns against each other once again since their heated battles in Spain.  Two of the most decorated managers of modern football, Mourinho and Guardiola are brought to revive the fortunes of Manchester United and Manchester City respectively.  Both the managers are driven by their fierce will of winning every match and so every clash between them has been high voltage. Both the managers have registered three wins in the first three games and so one more high-voltage clash is on the cards.
So here we are presenting to you five memorable matches between these two tacticians:
5. Barcelona 1- 0 Inter Milan (Champions League semifinal, April 2010):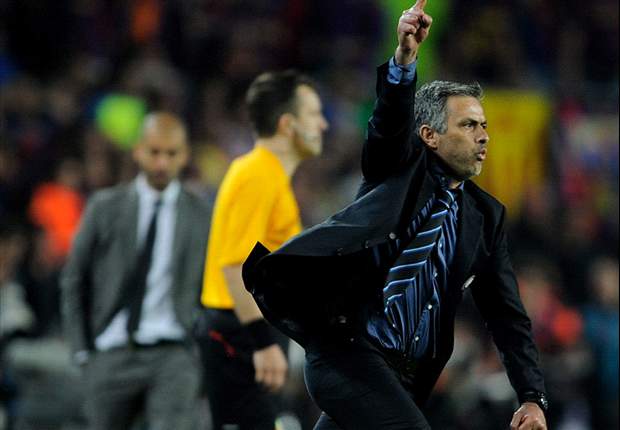 One of the earliest instances which gave a glimpse of the competitiveness between the two managers. Inter Milan won the first leg 3-1 but things were looking tough for them as they were playing against the defending champions at their home with a man down after just 28 minutes. However, a Mourinho masterclass bailed out the Italians as despite losing the match 1-0, they advanced to the finals. The Portuguese tactician "parked the bus" with 10 men for over an hour.  At the final whistle, Mourinho let his emotions get the better of him and ran down the touchline at the Nou Camp with his hands in the air.