In its inaugural season, Indian Super League has kicked off pretty well; this can be a new phase of Indian football. Indian Super League is dynamic project which can take Indian football to the next level and has been successful in doing it till now.
So now, let's look at the 5 top signing in Indian Super League who have been successful so far.
5) Subrata Pal
Pal who has been India's first choice goalkeeper has 57 caps to his name for the country and has had a wonderful season with Mumbai FC till now. Sabrata has been wonderful in the box and has managed to put some wonderful saves. Pal right now is on the top of clean sheets table with Indian Super league's best 4 clean sheets.
4) Elano
The former Manchester City player who had a short spell in the Premier League is a good buy for Chennaiyin FC. The 33 year old Brazilian who has appeared 50 times for the country is right now the leading scorer in Indian Super League with 8 goals to his name.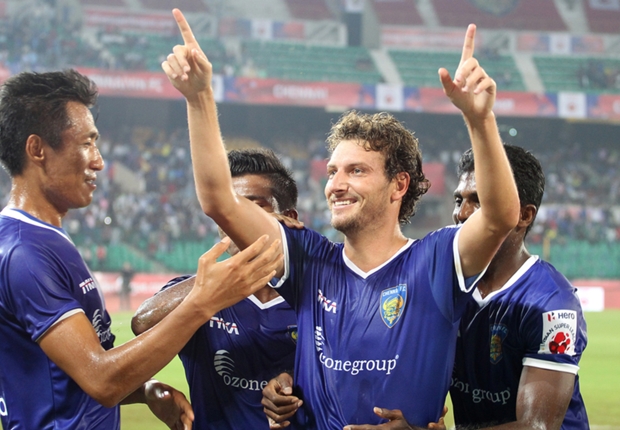 3) Andre Moritz
The Brazilian who is on loan from Pohang Steelers is the first player in Indian Super League to score a hat trick which helped Mumbai City FC to win their match against Goa FC. Moritz' energy and creativeness has helped Mumbai achieve what the team has lacked in the absence of other star players.
2)Borja Fernandez
Fernandez in his previous match performances has proved that he is a versatile player. 33 year old Borja has played not only a vital role in Atletico De Kolkata's defence but has also showed great skills in holding the midfield and leading it. Borja's skills and technique have helped him to maintain a lethal trio with Garcia and Fikru which has helped Atletico reach at the top of the table.
1) Fikru Teferra
The Ethiopian who plays for Atletico De Kolkata in Indian Super League is a joy to watch. He has managed to make the most out of players on his side like Luis Garcia. Fikru, with his pace has managed to beat offside traps easily and with his sharp skills has managed to capture through balls easily which can be seen in the goals he has scored.
Pic Courtesy : Indian Super League official website