The Wyatt Family was said to be one of the brightest innovations of the WWE creative team, almost eight years ago. It witnessed a few members come and go, down the road before the faction disappeared from the scene. There was a point when Randy Orton even joined them and picked up his 13th WWE Championship at WrestleMania 33.
Primarily, WWE added players to their group from the NXT roster so that the young talents could've got a spotlight. Originally, the choice for The Wyatt Family members was thought to be much different by the WWE officials. While Wyatt was the obvious choice to lead the group, it appears that WWE was shuffling their options before inserting stars to the heel faction.
The Fiend Bray Wyatt To Have New Look Upon WWE Return
While speaking to Wrestling Inc, Viktor of The Ascension revealed that there was a time on NXT when he almost ended up being a member of The Wyatt Family. He went on almost to follow the buzzards before suddenly moving into a separate direction. Things took a much different turn when WWE instead formed a tag team with him and Konnor, instead.
The Fiend Bray Wyatt Can Get Real Creepy With Stephanie In WWE, Says John Cena Sr.
Viktor of The Ascension could be a part of The Wyatt Family
"I suffered a couple of little minor injuries while I was there. I just started rolling, this was kind of before I got put in Ascension. I'd been working with Seth [Rollins] a ton, and I was in a three-way dance with him and Leo Kruger (Adam Rose) somewhere three hours north of here. And it was one of the very last things in the match, and Seth was just throwing me back into the ring. And I remember my knee just suddenly gave out when I went to stand up and finish the match. And it was such a good match. It was really good. We had so much fun," Viktor said of planning regarding The Wyatt Family.
"I just remember somebody being like, 'It was so much fun.' I go, 'Yeah, I'm not walking out of here,' and so then after that, it was kind of a weird scramble where I was almost in The Wyatt Family for a little while. And then after that got shut down, Hunter (Triple H), under the suggestion of Norman Smiley who had been saying it for years and Billy Kidman who said, 'Hey Vic should be in The Ascension.' That's kind of how that happened. NXT had already kind of formed, but we were still in Tampa. We hadn't moved to Orlando yet."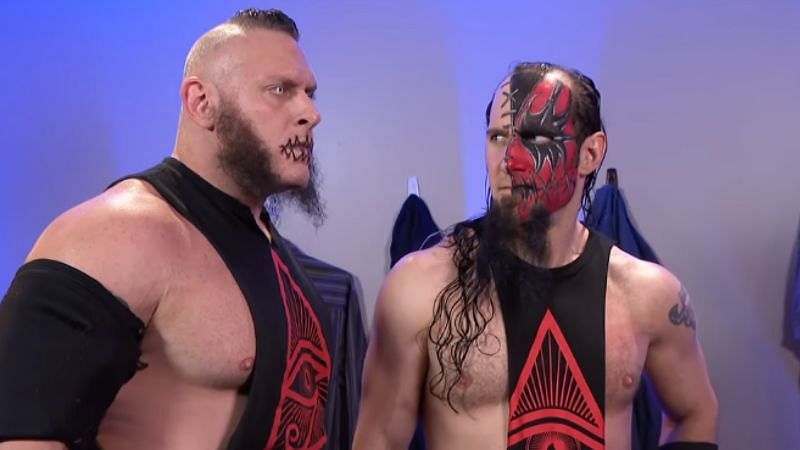 It's hard to predict how things could have been differently turned out with Viktor as a member of The Wyatt Family instead. The Ascension had strong momentums on the NXT roster while they've lost direction on the main roster. The two of them failed to make any impact and thereby got released from the company, eventually.
Following the let-go off their WWE contracts, The Ascension is yet to re-surface anywhere else in the professional wrestling circuit. As for The Wyatt Family, they were disbanded after Rowan and Harper had their issues. Now Wyatt has found a new character for himself in the form of The Fiend that is terrifying to the other roster members.