In the beginning of post-Brendon McCullum's era, New Zealand is looking like a dangerous team in the cricket world. In the WT20 2016, New Zealand was not a hot favourite team but they performed exceptionally well and beat the favourite teams like India and Australia of this tournament comfortably.
In the ongoing WT20 2016 tournament, New Zealand was the first team to qualify for the semi-final. New Zealand reached the semi-final of the tournament as a group champion (Group 2) after winning all the matches of their group in Super 10 stage.
New Zealand cricketer Ross Taylor revealed the reason of his team's current success in the international cricket. He said that a pretty happy dressing room is the main reason for New Zealand's current success.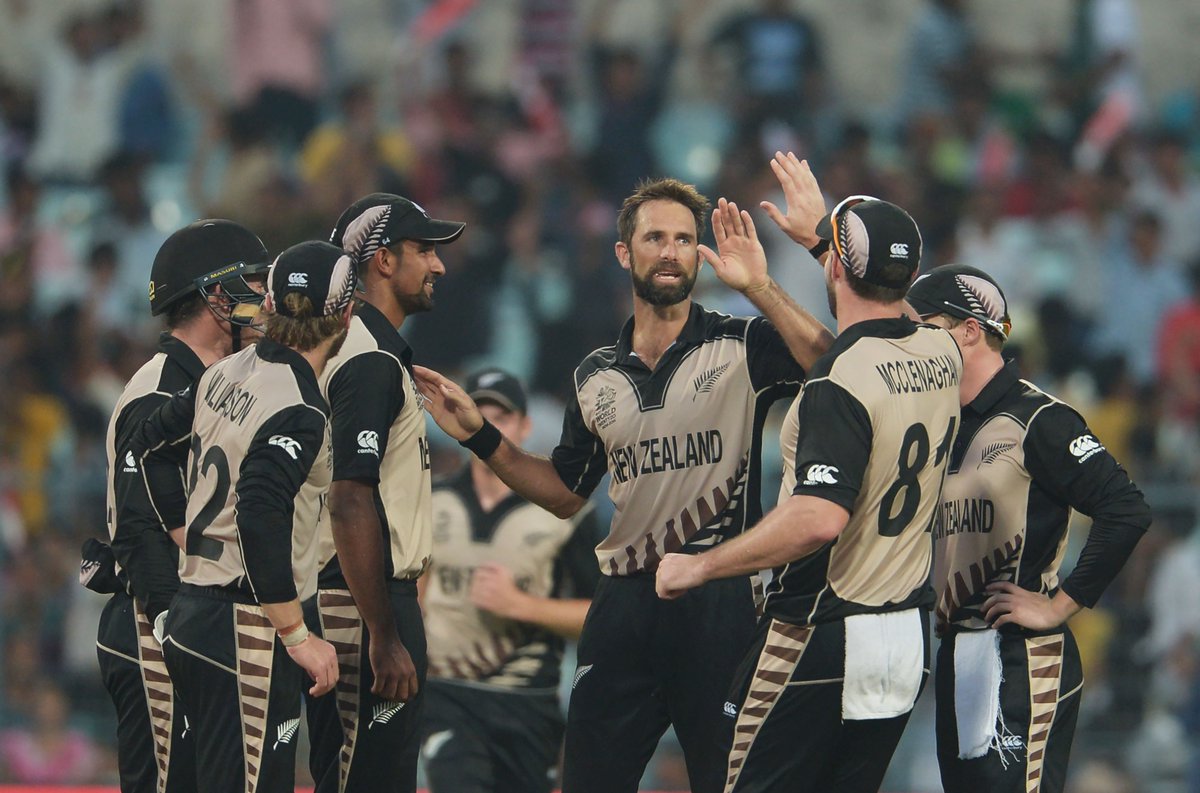 After New Zealand thrashed Bangladesh by 75 runs at Kolkata on Saturday at their last game in the Super 10 stage of WT20 2016, Taylor said, "As the tournament has gone on, we are winning those crucial moments and putting pressure on opponents. Still a long way to go but it's a pretty happy dressing room and obviously, we're now looking forward to the final, er, the semi-final. "
Taylor admitted that they were lucky with toss results, which were going on their side in this tournament. But he, also, praised his bowlers for this success. Taylor said, "Twenty20 is a very fickle game and all it takes is a world-class batsman to take it away from you. But the bowlers have to take a lot of credit for the way this team has gone so far in this tournament. We don't want to get too carried away but you have got to enjoy the success of everyone and every bowler has played their part."
Taylor admitted that absence of Brendon McCullum is not easy to fill up but he also said that they have pretty good depth in their team. Taylor commented, "Over the last few years we've had some pretty good depth in our cricket. Obviously losing Brendon was a big thing at the top of the order but it just shows you the depth of the New Zealand side at the moment and the confidence that it has that whichever eleven go out onto the field are very comfortable in their roles and confident of doing a job for the team."
Taylor also admitted that McCullum's captaincy is still influencing this team even after McCullum's retirement. Apart from that, Taylor also said that Kane Williamson is developing very well in his new leadership role. Taylor said, "Anytime you have an influential captain, there's still going to be a period where his influence is still in. But I think Kane has come a long way and over the next few years he'll develop his own style and I think he already is. There is a little bit of learning from what Brendon did but also doing his own thing as well."
Taylor is very confident about Kane Williamson's captaincy in near future. Taylor said, "I'm sure in a few years' time we will talking about Kane Williamson as a very good captain as we talk about Brendon as well."