Liverpool transfer round up
Saiyed Adeem Karim, 5 years ago
3 min

read
98
A little run of good results and everything gets better for any football club. Liverpool continued their unbeaten run with a tough 1-0 win over Sunderland thanks to a Lazar Markovic strike. The Reds are now in 8th position and are just 5 points away from a Champions League spot. Liverpool are hoping the return of Raheem Sterling from a holiday and Daniel Sturridge from a long injury can help them push up the table but they are willing to make a few signings and chances in the squad in the January transfer window.
The strike- force be with you
A massive change in the strike force is impending for Liverpool with talks of misfiring Mario that should be his new name, being linked with a move to PSG, so that he can link up with another rather eccentric striker Lavezzi.
The sale of Mario would let them raid one of their ex love's football team, yes they are going for Gonzalo Higuain from Napoli (Rafa Benitez' side) and they are also looking at another striker option with the hope of bringing Divock Origi from Lille, although they would have to pay around £5 million extra to end the loan deal for the striker.
Goalkeepers on sale
Simon Mignolet has been on a rocky road for quite a while and it could be time to bring in the reinforcements, Liverpool have been linked to a lot of goalkeepers in the past and could be making a move for Sergio Romero, the Argentine goalkeeper who really hasn't done much for his Italian club Sampdoria.
While Romero might be a costly option, they could still stay in Italy and try to sign another goalkeeper, Neto from Fiorentina. The goalkeeper has been linked with Liverpool in the past, he was supposed to sign in the summer and with him running out of contract in the summer, he could be signed for a neat £2-3 million, which would be a great buy considering he is just 25 years old but would he be a proper replacement for Mignolet?
In and out, like a roundabout
The tables are changing for quite a few players at Liverpool, Oussama Assaidi could be off after a troubled couple of years in England with the Moroccan winger moving away from Liverpool and joining Al Ahli.
Another striker who could be out is Rickie Lambert, he has had a torrid time at Liverpool with barely making an impact and he is a target for Crystal Palace and new manager Alan Pardew. Similarly another player who is still being targeted by Liverpool is Saido Berahino, who as his manager Tony Pulis said, will be sold for the right amount.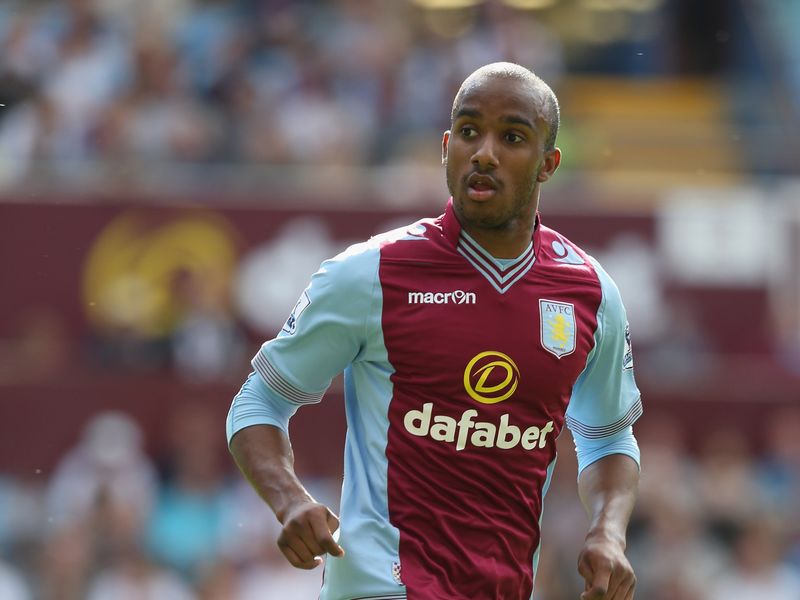 To end the rumours and links, Liverpool could make a double raid for Fabian Delph and Christian Benteke from Aston Villa making them the new Southampton.
Picture courtesy: The Telegraph, Sky Sports, Forza Italian football & IB times
Get the latest news and updates from Indian Premier League, ICC World Cup 2019, Match Prediction & Fantasy cricket. Follow SportzWiki for all cricket news, WWE News & Sports News.
Related posts
Liverpool transfer round up
Saiyed Adeem Karim, 5 years ago
3 min

read
0
Liverpool were rocked by the news that their Captain Steven Gerrard would be moving away from the club at the end of the season, leaving behind his boyhood club and probably leaving a hole in the hearts of most Liverpool fans. While Gerrard would be looking to play in the MLS, Liverpool still have some work to do in the transfer window which opened as the Reds would now not only have to work on their current problems like defence, attack and goalkeeping but they will also have to work on getting a replacement for Gerrard.
We look at the latest transfer gossip that surrounds the club with news coming fresh in from Spain that Liverpool are looking to sign Valencia forward, Paco Alcacer. The 21 year old striker has scored 10 goals and provided 4 assists for Los Che and his contract expires next summer. The 21 year old would fit the philosophy of FSG which wants to sign young players.
Alcacer reportedly has a release clause of around £15 million and if Liverpool really do want his signature now, they would have to spend the amount to ensure they get the highly rated forward. Speaking of forwards, Raheem Sterling and Liverpool seem to have kissed and made up. There was a lot of speculation about the English attacker and his contract at Liverpool with him not signing a new extension but it seems that has been fixed with news filtering in that Sterling will sign a new contract that will keep him at Merseyside till 2020.
Another English frontman that Liverpool seem to be tracking is Saido Berahino; the West Bromwich Albion striker could be on his way to Liverpool and has a price tag of £20 million. Liverpool are in need of strikers and Berahino could be coming to Anfield. Berahino had a great start to the season for West Brom but has petered off and now could be looking to move to a bigger club.
The one player Liverpool seem to be linked for eternity is Xherdan Shaqiri, the Bayern Munich midfielder hasn't played as much as he wanted to for Bayern Munich. The Swiss midfielder was linked with Liverpool during the summer but he decided to remain at Munich in hope of more playing time but it seems that his time has come to an end with Munich and a bid of around £20 million should be enough to seal the deal but a few reports have said that Liverpool have already put in a bid for the attacker.
News from the MLS says that Liverpool are in for a surprise signing of Jermaine Defoe, the former Spurs striker. Defoe has been playing in the MLS and although this deal could be one that leaves you dumbfounded, stranger things have happened in football. Toronto want to sell Defoe but Liverpool want to sign him on loan. Speaking of the MLS it seems that Liverpool are already planning to bring in another MLS future player, yes, Steven Gerrard might be brought back into the club as a loan signing in the future. Similar to the Frank Lampard and David Beckham deals, although this again is something that leaves us thinking why?
Picture courtesy: Standard, the Telegraph & the Daily Mirror
Get the latest news and updates from Indian Premier League, ICC World Cup 2019, Match Prediction & Fantasy cricket. Follow SportzWiki for all cricket news, WWE News & Sports News.
Related posts
Liverpool F.C transfer round-up
Saiyed Adeem Karim, 5 years ago
2 min

read
0
The transfer window is coming up soon and Liverpool will be looking to recover their form in the league by making a few signings, Brendan Rodgers has stated that Simon Mignolet will be benched indefinitely so a new goalkeeper should be the first priority for Rodgers. The defence also needs another signing since Dejan Lovren has been extremely poor since he signed from Southampton. Liverpool also need a striker to ease their goal scoring problems as Mario Balotelli hasn't done much to justify his move to the English club.
Here are some of the transfer stories and players being linked to Liverpool from various papers and websites.
The biggest story that has been going on for quite a while is regarding the future of Raheem Sterling, with his contract negotiations being held up, other clubs are making a move to try and sign the highly rated attacker. Real Madrid are in the chase along with Barcelona but today another giant has joined the race to sign Sterling, Bayern Munich are reportedly looking to sign the youngster up according to the German tabloid, the Bild.
A winger who might be on his way to Liverpool is PSV starlet Zakaria Bakkali, the pacey winger who has been on the radar for some of the biggest clubs in Europe right now. Stoke City are in the chase to sign the Belgian, who is out of contract at the end of the season according to the Daily Mail but Manchester United, Arsenal and Liverpool are also in the reckoning to sign the winger.
Liverpool are also looking at striking options with the Mirror reporting that they are trying to get a deal to bring Lyon forward Alexander Lacazette. The 23 year old Frenchman has score 11 goals in 13 games in Ligue 1 for Lyon this season and Liverpool would have to pay around £15 million to secure the highly rated striker, Liverpool do need a striker with Daniel Sturridge being injured for most of the season and Balotelli failing to hit the net in the Premier League this season.
Liverpool could finance the deal by offloading Italian striker Fabio Borini, he was almost sold in the last transfer window but he remained at Liverpool but with very few opportunities, Borini looks like he will be making a move away from Anfield.
Picture courtesy: Forza Italian football, Express & The Guardian
Get the latest news and updates from Indian Premier League, ICC World Cup 2019, Match Prediction & Fantasy cricket. Follow SportzWiki for all cricket news, WWE News & Sports News.
Related posts
India vs West Indies – 1st ODI, Chennai – Match Prediction
After the completion of the T20I series, India and the West Indies will take on each other in the ODI series. The hosts had clinched the T20I series and they would like to continue their good form going in the ODI series. Meanwhile, Indian opener…
Reason Why WWE Released Four Superstars, More Releases Coming Soon?
WWE released 4 wrestlers recently who are Luke Harper, Sin Cara, Konnor & Viktor of The Ascension. All of them seemed unhappy with their career in the company which led them to the expected departure. WWE Had To Change Plans For Seth Rollins On Raw…