20 and 22, not that is not part of some arithmetic progression but that is the age of the two goal scorers for Liverpool in their win over Southampton in the weekend. Liverpool have been on quite a role lately and have picked up 23 points from their last 9 Premier League games, they had only picked up 22 from their previous 17 games this season and this turn around can be credited to not only Brendan Rodgers and his change in formation but also the young guns at Liverpool, who have taken up the challenge of pushing Liverpool into the top 4 once again and helping them win a trophy this season.
Brendan Rodgers has always spoken about putting his faith in young players and that not only shows in the academy recruitment policy but also for the players being taken in for the first team, looking at the current crop of players we have a little look at some of the best young talent that Liverpool currently have in their club.
Philippe Coutinho: 22 years
The young Brazilian has been on fire in the second half of the season and he showed just how good he is with a rasping shot from 30 yards out to beat Fraser Forster in the weekend. Coutinho's career was in the doldrums of Serie A as he was struggling to put together a run in the team, he made only 50 appearances in total over 3 ½ seasons at Inter Milan.
His move to Liverpool wasn't met with the greatest enthusiasm but his performances have gradually become better and now he has become an integral part of the club. He is one of the creative outlets and seems to be getting stronger and developing better as a player.
Emre Can: 21 Years
The young German was not expected to play as many games as he has for the first team. Can is seen as a defensive midfielder or maybe even someone who can play the Gerrard role in midfield, he is that good. In fact, Can could have been signed by Bayern Munich but they chose not to and Liverpool snapped him up.
He has repaid the team with some brilliant performances not in midfield but in defence as part of the 3 man defence. Can is not only strong but is two footed and has a great passing range, something that works in favour for Liverpool's passing game. Can still has a bright future and looks a brilliant buy from Brendan Rodgers.
Raheem Sterling: 20 years
It speaks volumes of a player when you get praise from Xavi, who says that this young player can play in the Barcelona team. Raheem Sterling was brought as a young player from Queens Park Rangers and become the second youngest player to represent Liverpool in a league game in 2012. Sterling has been the star of the Liverpool team after Luis Suarez's departure and the injuries suffered by Daniel Sturridge.
Raheem has grown in not only his role at Liverpool but his ability and decision making, his finishing and movement has become better as seen in the goal he scored against Southampton. There are talks of a stalled contract between Sterling and Liverpool but for Sterling's future, he should stay at Liverpool and work under Rodgers for a few more years.
Alberto Moreno: 22 years
Moreno was another player who was tracked by Liverpool for a few months and his signing only took place at the last minute as he was pulled out from Sevilla's UEFA Super Cup match against Real Madrid at the start of the season.
Moreno showed a little glimpse of what he really can do with a goal against Tottenham at the start of the season but then as with Liverpool's season, it all went pear shaped. This all changed with the start of the New Year and Moreno has been brilliant as a wing back for the club and with his energy and attacking intent, Liverpool might have found their next John Arne Riise.
Lazar Markovic: 20 years
Bought by the club for almost £20 million, there were high hopes for Lazar as he was touted as one of the best young talents in Europe, especially during his time at Benfica but his first 6 months at Liverpool was nothing close to good, he looked frail and his great dribbling was just reduced to him running at the opposition and losing the ball.
Cue the New Year and everything has changed for Markovic as well, only 20 years of age, Markovic has also grown in the Liverpool team and while he still can improve a lot, he is showing some signs of the player Liverpool expect him to be. The Serbian has a bright future and looks set to become one of Liverpool's best players for the future.
Jordon Ibe: 19 years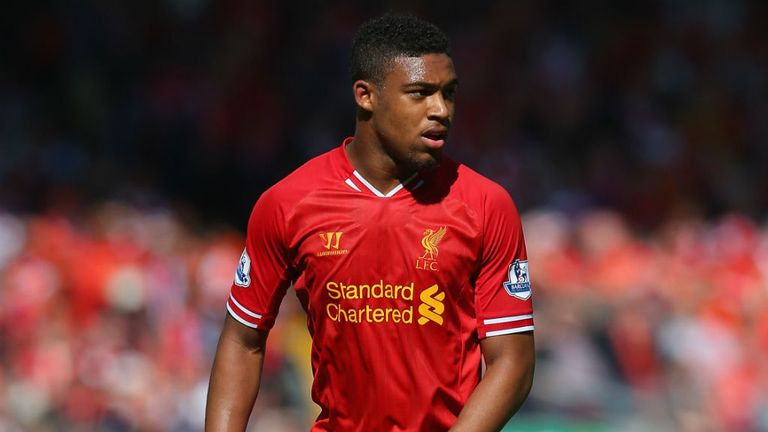 The young winger was not even part of the Liverpool team at the start of the season and was sent on loan to Derby County but he impressed massively at the Championship club and was brought back to Liverpool at the start of the New Year. Ibe has been electric as a wing back for Liverpool and this just shows not only his ability but the thinking of Rodgers as he requires wing backs to play in his new formation.
Ibe is lightning quick and is a great dribbler, he also has a great shot on him and is willing to track back and help in defence. Some scouts rate him to be a better player than Raheem Sterling when they are compared at the age of 19, high praise for a young player, who has a lot of time to grow and develop.
Picture courtesy:
Get the latest news and updates from Indian Premier League, ICC World Cup 2019, Match Prediction & Fantasy cricket. Follow SportzWiki for all cricket news, WWE News & Sports News.