Being one of the most protected superstars of WWE programming, Charlotte Flair's booking has always been a sensitive subject. For many fans, WWE has been biased toward her as they just want her to be in the title picture. While it's mostly true, it's also certain that she emerges on WWE TV with elegance and her absence does create a huge void.
Over the past several years, Charlotte Flair went on to become a multi-time women's champion in WWE. She hasn't been seen for many months now but rumors are swirling about an impending return for quite a few weeks. Now, it appears that she is finally close to making an in-ring return as a recent tease has been dropped on social media.
Wrestlemania 39: Charlotte Flair's Big Match Plugged In By WWE Legend
Taking to her Instagram stories, Charlotte Flair has shared a series of photos, specifically showing her trademark entrance to the ring. Three of those photos had her displaying the Smackdown Women's Championship around her waist while the last post had an image of Flair wearing her wrestling boots while sitting on a possible wrestling ring canvas.
WWE Wrestlemania 39: Dream Matches Set For Charlotte Flair And Becky Lynch?
Charlotte Flair absent from WWE programming since May 2022
Charlotte Flair last appeared on WWE programming during the WrestleMania Backlash premium live event on May 8 in Providence. On that night, she lost the Smackdown Women's Championship to Ronda Rousey in a brutal I Quit match. Ronda apparently had to break her hand in a kayfabe way to win the title from her.
Consequence-wise, after that match, WWE had to write Charlotte Flair off television by claiming that she had suffered a fractured radius. In reality, the top female WWE Superstar was already scheduled to take time away from WWE to marry AEW wrestler, Andrade El Idolo in Mexico. The couple tied the knot at the end of May and they have been dealing with health and personal problems, per recent reports.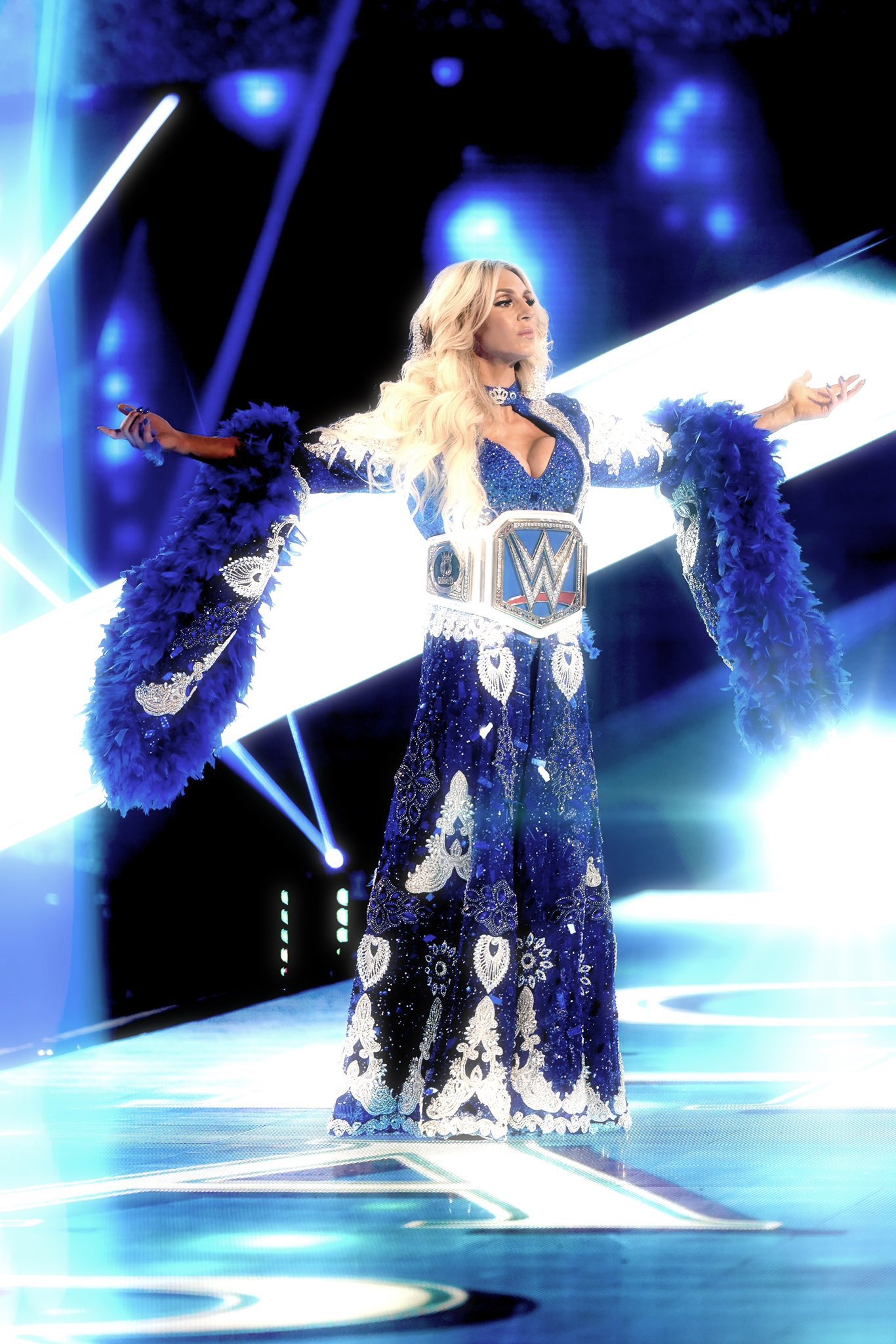 After May, Charlotte Flair was advertised to make her return to television at the PNC Arena in Raleigh, North Carolina for a SmackDow TV Taping in August, but she did not appear. The advertisement was released prior to Vince McMahon's retirement from WWE as we can only assume that WWE's plans changed after Paul "Triple H" Levesque was put in the top position of the company's creative.