Mark Taylor has hit out at PCB chief Ramiz Raja for the nature of pitches that have been created in the Pakistan vs Australia Test series. After the Rawalpindi pitch attracted severe criticism, even the Karachi pitch has been branded as 'road' by many experts and former cricketers.
Pitches in Pakistan have been branded as 'Roads' since the commencement of the historic Test series against Australia. As criticism of the pitches prepared by the Pakistan Cricket Board (PCB) gets thick and heavy, former Aussie skipper Mark Taylor has also joined the bandwagon in slamming the hosts' board president
Ramiz Raja
.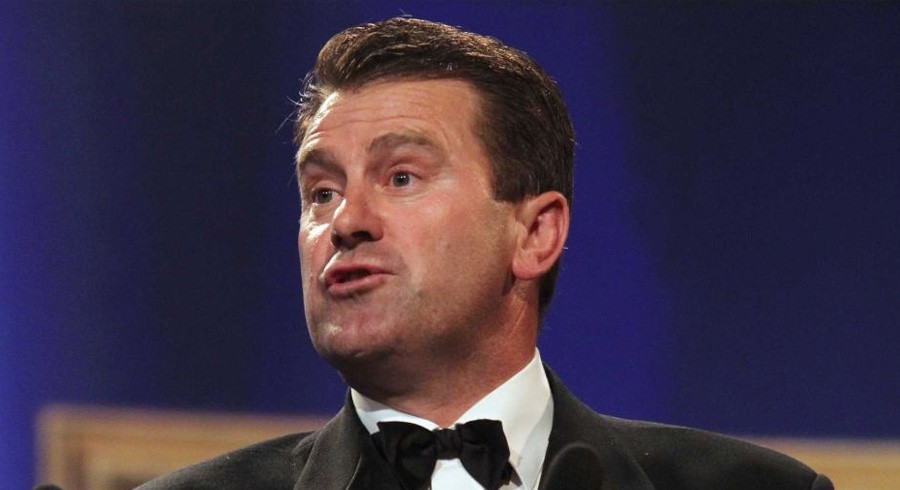 Mark Taylor Reckons The Two Pitches At Rawalpindi And Karachi Were Roads
Although the PCB chief Ramiz Raja admitted that the Rawalpindi wicket was not a great advertisement for Test cricket but that also doesn't mean that Pakistan should create pitches that help the visiting team more.
"Unfortunately, I think it shows where Pakistan cricket is at. They have got some very good cricketers at the moment, and I would love to see their establishment be a little more adventurous with what they're telling them," Taylor was quoted as saying.
What's surprising Mark Taylor and many other experts of the game is the fact that Pakistan didn't create pitches suiting pace bowlers more despite the fact that they themselves have some very good fast bowlers.
"Firstly, the two pitches we've had, at Rawalpindi and at Karachi, have been roads. They are hard, you can see there's not much grass on them. Pakistan bowling is very good, they've got some very good quicks these days. It looks to me like they haven't backed their side in general."
Mark Taylor, who led Australia in the 1998 tour of Pakistan, opined that Pakistan has great cricketers in their ranks, but PCB has not backed their side due to fear of loss. Former Australian captain Mark Taylor has slammed Pakistan Cricket Board (PCB) for not providing an opportunity for an exciting Test series between Pakistan and Australia.
The cricket fraternity has been criticizing PCB for producing dead pitches in the first two Tests of the series at Rawalpindi and Karachi. There has been no assistance for the bowlers from the surface. Fans are bored of watching these games on lifeless pitches and a historic series has taken a negative impact.
Mark Taylor Expected A Bit Of Grass In Surfaces Of The First 2 Tests Which Would've Been Helpful For Pakistan Pacers
Ramiz Raja, issuing a statement amid the criticism the Rawalpindi pitch got, said that Pakistan didn't want to gift the game in Australia's lap. And hence, such wickets were created. Mark Taylor, responding to Ramiz Raja, said that the hosts don't have to create green tops but a bit of grass would've been welcomed by their own seam bowlers.
"More or less they're saying 'don't lose this series'. That is my worry. Just don't lose. Pakistan pitches have never been minefields or green tops, but you would've expected a bit more grass with their quicks. And their batting is also very good. I would've loved to see good pitches put out for the first two (matches) and I think we would have had a very good series," Taylor explained.
In the first match at Rawalpindi, over 1000 runs were scored with only 14 wickets falling and the second match at Karachi is more or less the same.  After Australia scored 556 runs in the first innings of the
Karachi Test
, Pakistan were bundled out for just 148.
Mitchell Starc led the Australian pace attack with three wickets to put the visitors in the driving seat on day three of the second Test against Pakistan in Karachi. The lanky left-arm pacer used reverse swing to devastating effect, taking 3-29 as Pakistan were bundled out for a paltry 148 in reply to Australia's mammoth first innings of 556-9 declared.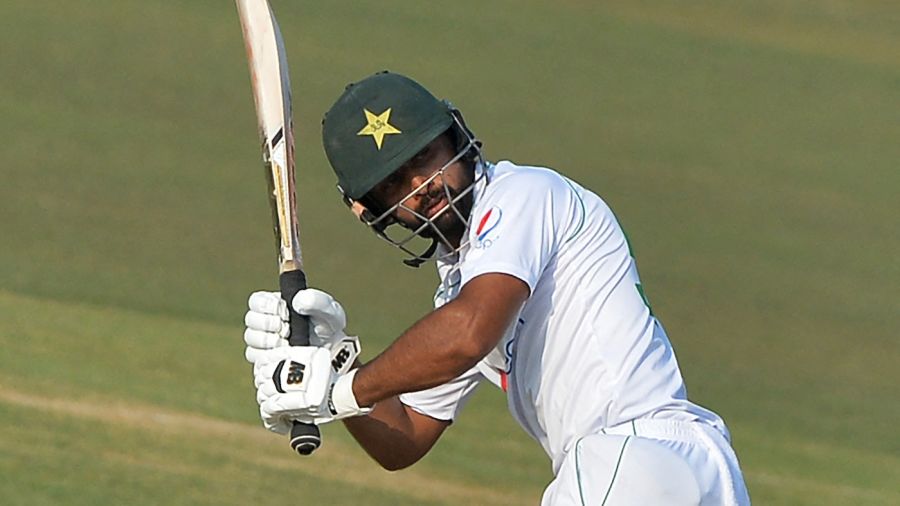 Captain Babar Azam and Abdullah Shafique thwarted Australia's push for victory during the second session of day four, but Pakistan still faced an uphill battle to save the second Test. Needing to survive 172 overs, Pakistan were 104 for 2 at tea with Babar Azam 47 not out and Abdullah Shafique unbeaten on 44. They still require another 402 runs for a record victory but are focused on staving off defeat having already faced 48 overs.
Pakistan 148 and 104 for 2 (Shafique 44*, Babar 47*) need 402 more runs to beat Australia 556 for 9 dec and 97 for 2 dec