In the middle of the increasing hysteria that surrounds England's latest performance in Berlin in a friendly against Germany, here comes a surprising salient fact.
If England wants to win the 2016 Euro, they would have to clinch victory in four consecutive matches after having got through the group stages of the tournament. Since the 2006 World Cup finals, England managed to win only 3 matches in the finals of a major competition, including the group stages.
That alone represents some sort of idea of the scale of the task awaits for Roy Hodgson to negotiate all that rests before him this summer. Make no mistake about this, managing will be a very tall order indeed.
So if you want to avoid the doubt, both England's display and their result in Berlin were magnificent. Fired by excellent performances from a quartet of Tottenham Hotspur players and a pair of inspiring second half substitutions, they clawed back into the game from two goals down, away from home, against the reigning world champions.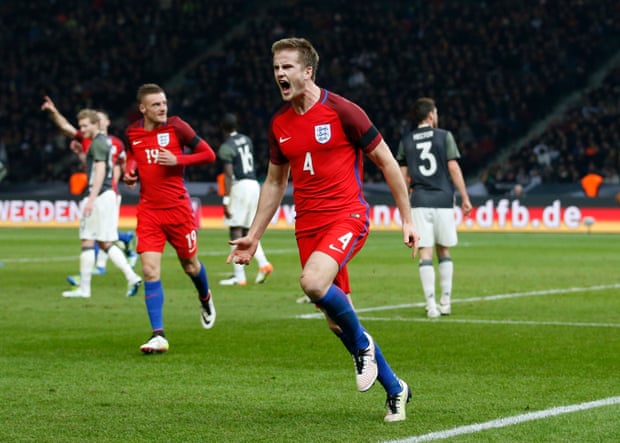 Keeping aside the arch rivalry between these two nations, which is mostly one-sided on the part of England, this was a result seeing which any other country on earth would enjoy a justified pride. When England produced their one hundred per cent record in the 2016 Euro qualification stages, those who were retaining their cynicism said that England's next four friendly fixtures against Spain, France, Germany and the Netherlands might throw a harsh light upon the team's deficiencies.
Following the defeat to Spain, it seemed to vindicate such opinions and the France match was, obviously, overshadowed by the horrific Paris terrorist attack.
In Berlin, however, there was no defeat and there were no mitigating circumstances. Although Germany had the majority of possession throughout the first half, the hosts frequently looked blunt in attacking positions.
When they came, though, their goals showed up shortcomings that England will need to fix. The first came about from an error of judgement goalkeeper Jack Butland, who put the ball back into play when he should have put it into touch after picking up an injury and paid a very heavy price.
The second goal came from a second misgiving that we might have about this England team, a simple looped diagonal ball and a well placed header from Mario Gomez felt like a hot knife through butter. At that stage, one was tempted to think of Bloemfontein in 2010 and wonder whether the outcome of this match might be similar, or worse.
The younger English players, drafted in from Tottenham Hotspur and playing the season of their lives, however, did not seem fazed by this. They were hauled back into the game by a wonderful spin and shot from Harry Kane, a goal unintentionally but appropriately reminiscent of Johan Cruyff, but it was the introduction of Jamie Vardy and Ross Barkley that span the game on its head.
Within two minutes, Vardy, who hasn't necessarily been firing on a cylinders by the lofty standards set this season, impudently flicked the ball in at the near post to bring England level, and in stoppage time, with the Germany defence now visibly creaking under the weight of relentless England attacking, Eric Dier headed in at the near post to complete a remarkable turnaround.
The best performance from Roy Hodgson's time in charge of the England team had ended with the result it deserved.
At the fulcrum of this performance was the Tottenham quartet of Harry Kane, Delle Alli, Danny Rose and Eric Dier. Alli in particular looked just about unplayable at times, and it is to his considerable credit that he didn't allow his head to drop after scooping the ball over the crossbar from eight yards out with seven minutes to play when it might have seemed easier to score.
These four players were the crucible through which most of England's best football of the evening was channeled, though it is also worth flagging up the performances of Adam Lallana, who is only a little confidence in great positions from being a very, very good attacking player indeed, and Ross Barkley, whose second half introduction added an extra dimension to England's passing options from deep positions.
The defensive problems, however, are very real. England still seem to have a defence with the consistency of a melting middle pudding, and any seasoned England watcher will already be aware of Robinson against Croatia, Green against the USA, and James against Brazil.
The propensity of England goalkeepers towards horrendous errors of judgement remains as high as ever, and Joe Hart will have slept a little more easily for having seen Jack Butland play on Saturday night, even if the circumstances – a fractured ankle that will keep Butland out of Stoke City's team for the remainder of the season and this summer's tournament – are something that no player would wish upon another.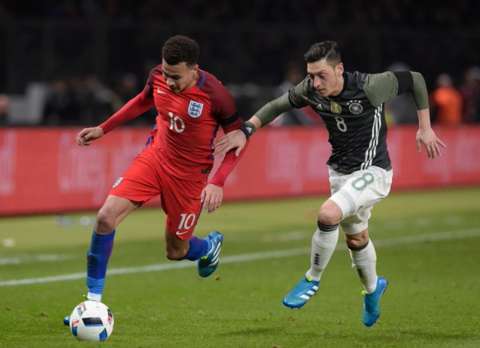 Perhaps John Stones will be an answer to this issue and it would be no great surprise to see him start on Tuesday night, but his own patchy form within an erratic Everton team this season has not indicated that he is much beyond a hope for the future, at present.
Perhaps the most pressing issue facing Roy Hodgson over the next few weeks, however, will be what to do with one Wayne Rooney this summer. The simplistic answer to this question is to suggest that Hodgson just bins him off, thanking him for his service whilst adding that he is now surplus to requirements.
The manager will, however, be fully aware of the fact that this matter is trickier than this. Rooney is England's captain and their highest ever goalscorer. He is also believed to be extremely popular amongst other players. The truth of the matter is that it really isn't as simple as leaving Rooney out of the squad because he is the captain – we can safely blame the slightly odd English fetishisation of the captain's role for this – and, if he is in the squad, can a captain be left out of a team.
In an ideal world, no player should be guaranteed a place in any team without meriting it, but the culture of English football is far from ideal and, unless he finds himself injured and unavailable for selection, Wayne Rooney will likely be a divisive figure, whether he plays or not.
May be a same level of performance coupled with the inclusion of Jamie Vardy from the start will clear a few minds. Perhaps Wayne Rooney will return from his latest injury with a bang and prove his detractors wrong.
These ifs and buts are solid reasons why there remain, at the moment, enough doubts to believe that England can move particularly close to winning the Euro this summer. The latest performance in Berlin, however, was one of ambition and confidence, and the two characteristics have been significant primarily because of their absence over much of the last decade of the history of the England football.
They have given supporters enough room for hope, but are still short of the excellence needed to embed a feeling of expectation in that many. A work in progress solidly heading towards right direction, and it has been a long long time since anyone has been able to claim that with much confidence about the Three Lions.