It was noted on several occasions that WWE superstar Lana knows best how to draw some attention over social media. If you go through her Instagram account, you would know first-hand why her real-life husband would be so eager to banging her on every given occasion.
WWE Raw Star Lana Shares Picture With Bruce Willis; Movie Details Revealed
They even had to good time inside the WrestleMania tank that was used for a special entrance for him back in the 31st edition.
Coming back to the present, Lana was seen promoting Bang Energy Drinks that help people to get ready for the day. This drink is quite famous all over the world.
But the Ravishing Russian might gave the fans an additional reason to drink it as she was seen advertising it in skimpiest of clothes.
Photos & Video: WWE Superstar Lana Promotes Reality TV Show In A Two-Piece
The on-screen wife of Bobby Lashley recently uploaded a video to her Instagram where she was seen drinking a Candy Apple Crisp Bang as she was training her dogs. She was seen clad in a bikini that has become her trademark for a long time.
Apparently, she does not like wearing much clothes as told on Total Divas. So what better way to roam around in two-pieces and thereby garner attention from the fans.
So no wonder why the fans keep chanting 'We Want Lana' during her absence from Monday Night Raw. She appears to be one of the hottest commodities of the show who also brought high viewerships through the love triangle storyline also featuring Rusev and Bobby Lashley.
Video: WWE Superstar Lana Promotes Energy Drink In Skimpy Outfit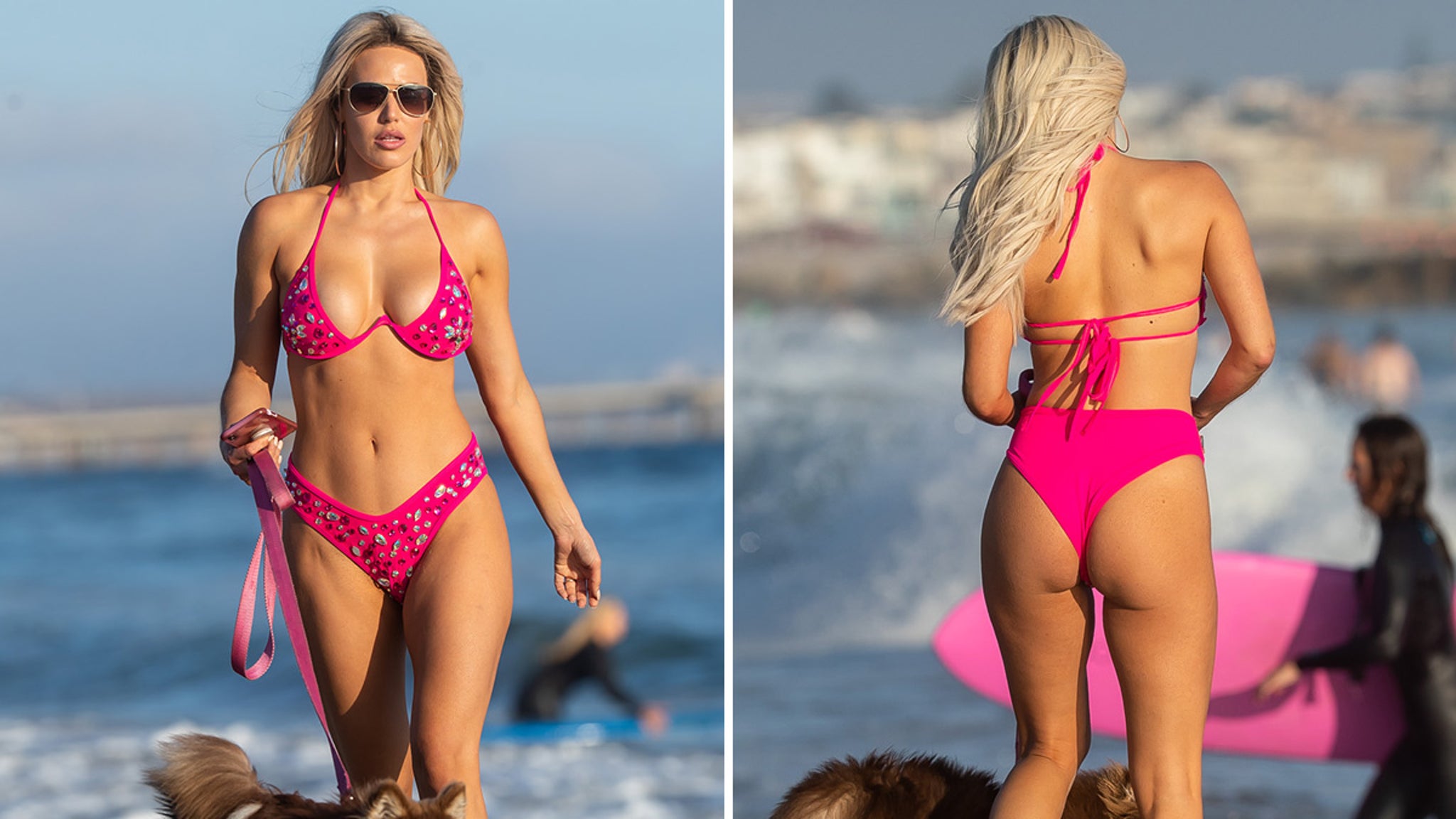 At present, Lana is out of action as she is filming a new movie with Bruce Willis. WWE has signed her in a special contract letting her do movies or outside endorsements despite being a full-time star. She should be back on TV, soon enough. In the meantime, Lana remains active on social media giving her fans a million reasons to keep an eye on her.
Another sensation who might be looking forward to being the new version of Lana is Chelsea Green from NXT who also set the Instagram on fire with bikini pictures, recently. She is trying to spread positive vibes at a time when the world needed it the most due to the Coronavirus pandemic. Hopefully, some of the fans find enough reason to stay calm and positive after seeing these pictures.
Get the latest news and updates from Indian Premier League, ICC World Cup 2019, Match Prediction & Fantasy cricket. Follow SportzWiki for all cricket news, WWE News & Sports News.