Ronda Rousey made her return to the WWE as a babyface during the 2022 Royal Rumble match and she ended up winning the melee. This earned her a championship match at Wrestlemania 39 as she could continue with the same TV character for a long time, especially throughout her feud against Charlotte Flair.
Following the title win from The Queen, the state of Ronda Rousey's in-ring character became stale as WWE decided to shake things up for her by handing the championship to Liv Morgan. Under the new creative leadership of Triple H, she is currently walking down the thin line between babyface and heel which is interesting.
WWE Doesn't Have Further Plans Around So-Called Brock Lesnar 2.0
Reports also claim that Ronda Rousey may be treated by the WWE as a special attraction like Brock Lesnar, moving forward. Speaking of the former WWE Champion, his colleague from the UFC days shed thoughts on him during a recent live stream.
Kane's 25th Anniversary Celebration Announced By The WWE
Ronda Rousey praised Brock Lesnar for his smartness
Ronda Rousey was asked about her thoughts on Brock Lesnar and in response, she revealed that he's a fantastic person. At one point, she was shocked by the smartness of the dominant physical specimen that Lesnar is,
"I think he's fantastic. I think he's awesome … We kind of didn't cross paths in MMA, he was kind of before my time a little bit but since coming to WWE, he's been the absolute coolest. He's super smart, I never would've guessed. In MMA I always just kind of assume, you know, fighters are all of a certain … They're not the scholarly types, the most of them." (quotes courtesy Wrestling INC)
We haven't seen Brock Lesnar on WWE TV since coming up short against Roman Reigns at WWE SummerSlam in the Undisputed WWE Universal Title Match. Currently, he's been advertised to perform on WWE Day 1 premium live event set to happen on January 1, 2023.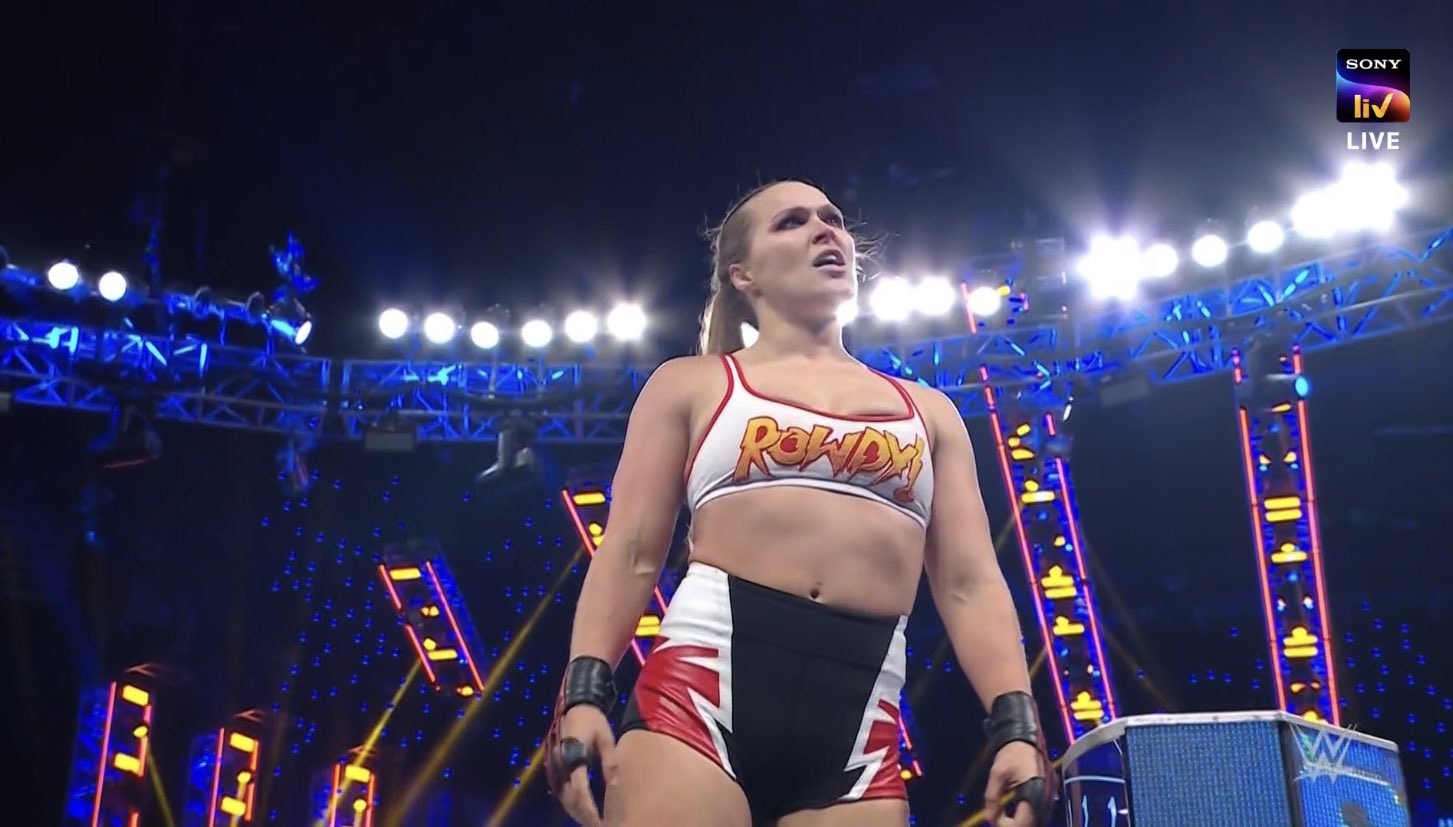 As for Ronda Rousey, she remains one of the major mainstream attention of WWE TV, today. She previously enjoyed one of the most successful first years in WWE history during her first stint with the company. The UFC Hall of Famer held the Raw Women's Championship for 231 days. She also won the SmackDown Women's Championship before losing it to Liv Morgan, 55 days later at Money in the Bank PLE.