Being a UFC Hall of Famer, Daniel Cormier is widely helmed as one of the best fighters of all time in the Mixed Martial Arts business. He had shown his incredible abilities as a wrestler before hanging up the boots for good. Apart from the list of accomplishments in the MMA sport, he has since been open to achieving some more in the professional wrestling industry.
After officially retiring from the UFC in 2020, Daniel Cormier was public about his interest in working with the WWE. He has also built a relationship with several members within the company that is probably dragging him to the scene, after all. It was proven as WWE has now officially involved him in an interesting capacity for their next premium live event set for this weekend.
Rumor On Brock Lesnar's Possible Opponent At WWE Crown Jewel 2022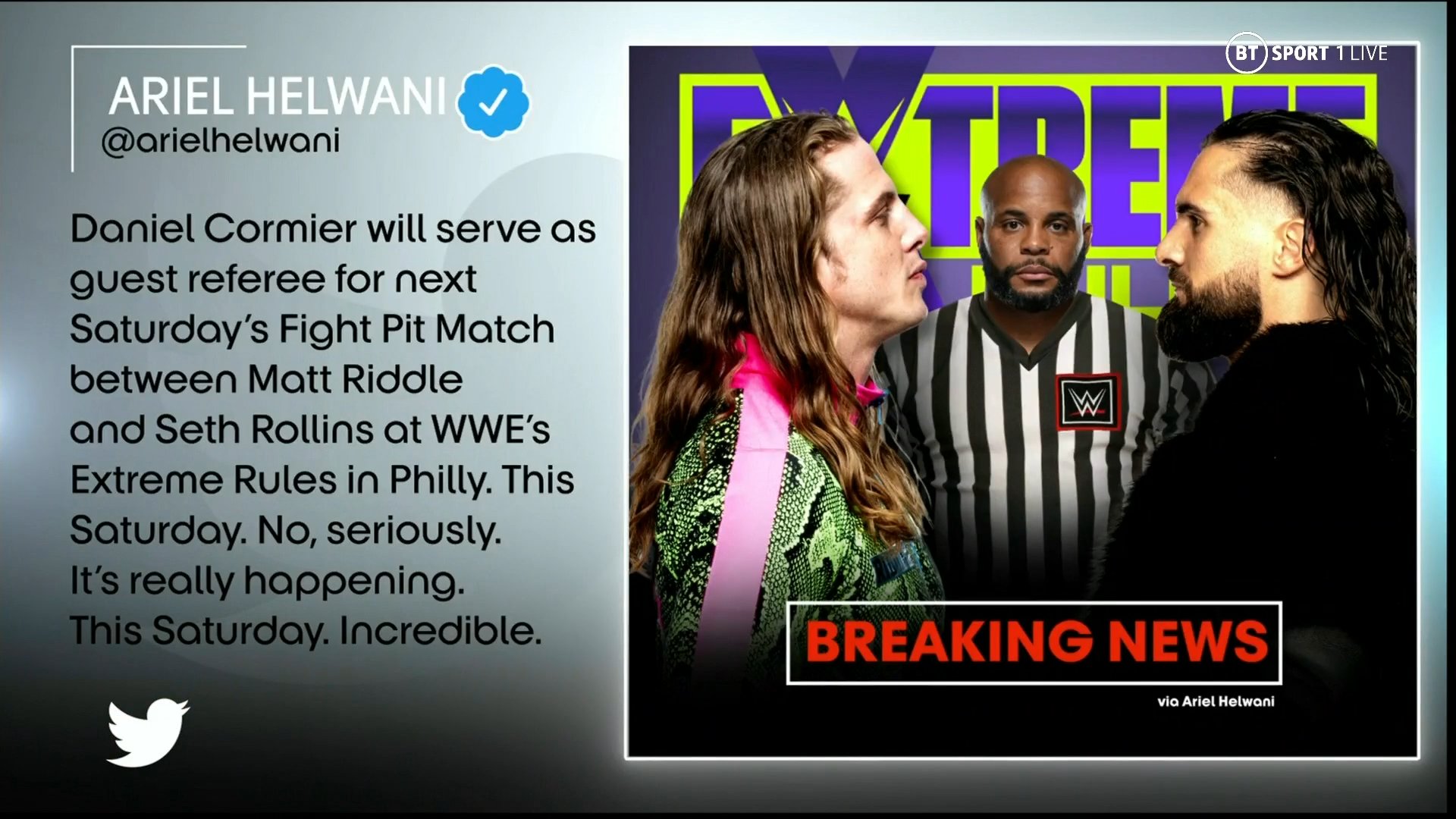 Daniel Cormier took to Twitter ahead of this week's WWE Raw from the Xcel Energy Center in Saint Paul, Minnesota, and teased an appearance. The former UFC Heavyweight Champion told the fans they might see a familiar face on the show and that's what happened when he popped up on the screen but through a live via satellite mode.
Stephanie McMahon Comments On WWE Sell-Out Idea After Vince McMahon Retirement
Daniel Cormier set for Extreme Rules 2022 appearance
In a segment, Seth Rollins and Matt Riddle came face-to-face ahead of their Fight Pit Match set for Extreme Rules 2022. As Seth threatened to knock Riddle out, Daniel Cormier appeared on the titantron and said that things have gone too far between the two. Now, he is fed up and will try to lay down the law so that one man walks out as the definitive winner at the PLE, this Saturday night.
That being said, Daniel Cormier will serve as a special guest referee for the Fight Pitch match set between Seth Rollins and Matt Riddle at Extreme Rules. The news was first broken by Ariel Helwani and he's still in disbelief that the UFC veteran will actually appear on WWE TV. The belief is that more association between WWE and Cormier could be seen in the future.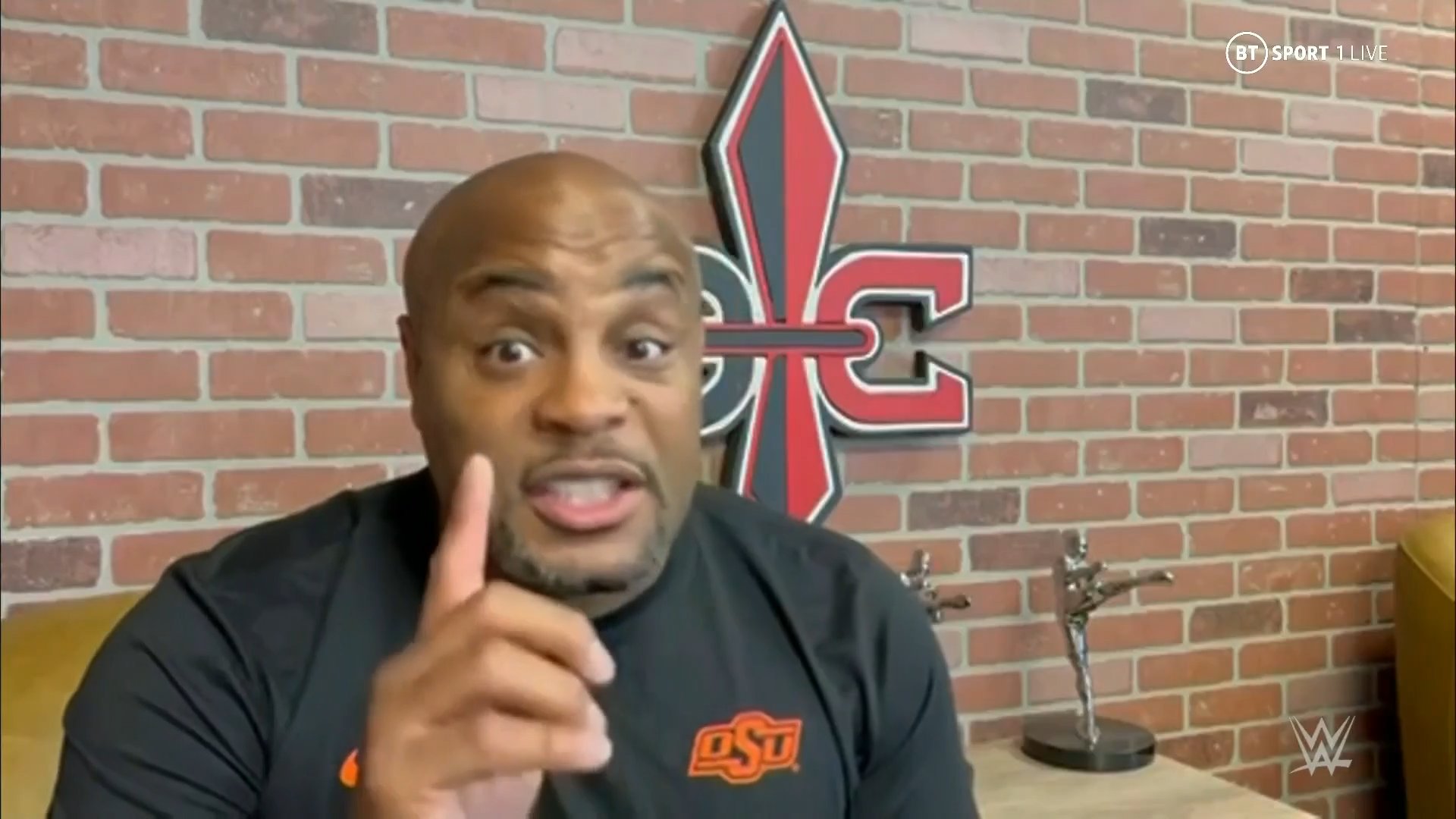 "I actually talked to them quite a bit," Daniel Cormier previously said, during an interview with Monster Energy on Twitter Spaces. "I'm friends with a lot of people that are in that company. I speak to Triple H, and I've got some friends now that are competing [in WWE].
So my brother, not my actual brother, one of my friends, Jacob Kasper, is now a Creed Brother in the WWE. The Creed Brothers are the 'NXT' Champions, the smaller league champions, and so I've been asked a couple of times to do stuff with them for the promotion, but I haven't been able to make it work. It's something that I really do want to do." (quotes courtesy Wrestling INC)