It's been a long time since we have seen John Cena in action inside the squared circle but the potential return could be happening. Possibly eyeing a Wrestlemania show-up, the franchise player of the company would be back on WWE TV in just three weeks' time which is major news for WWE fans.
John Cena is a 16-time World Champion and he had helped WWE to grow even bigger in many ways since the beginning of his career in 2002. Being one of the cornerstone figures of the company, his returns continue to make headlines, no matter what. These are always treated as momentous occasions and one such is ready to happen.
WWE India Event In 2022 Will Be "Built All Around" Injured NXT Superstar?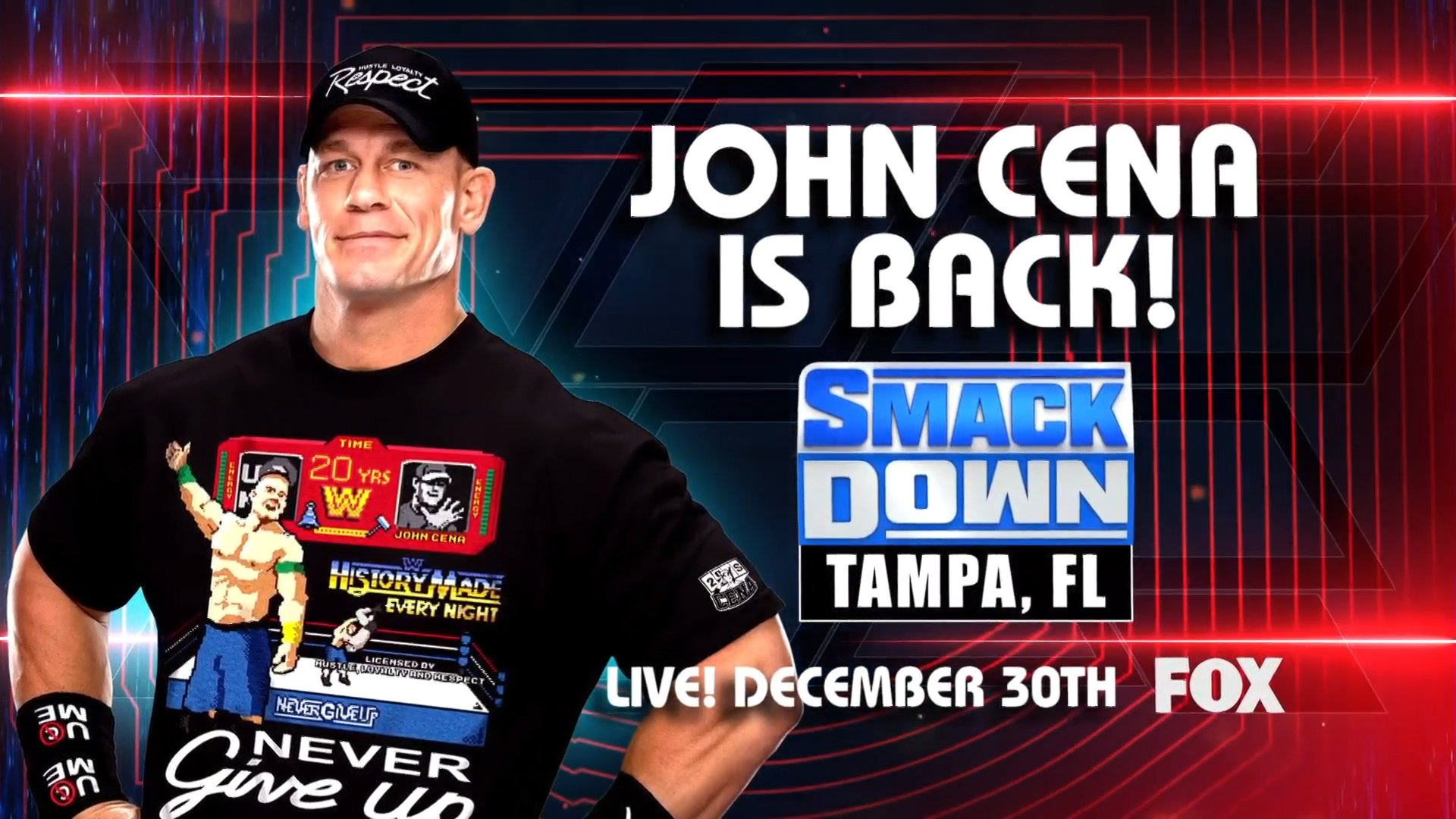 According to the reports of Joe Otterson of Variety, John Cena is slated to appear on the December 30th episode of SmackDown. This episode of WWE's Friday night show is set to emanate from the Amalie Arena in Tampa, Florida which is the current residing state for Super Cena. For the time being, it is not known what he will be doing during that episode as WWE only offered the following in their official statement,
"You can (and will) see him! As first reported by Variety, 16-time World Champion John Cena will appear on the final SmackDown of 2022.
What will The Leader of the Cenation have in store for the special year-end episode of SmackDown? Find out Dec. 30 at 8/7 C on FOX!"
AEW Dynamite Winter Is Coming 2022: House Of Black, Tay Melo And More Added
John Cena celebrated his 20th anniversary on Raw in June
Back on the June 27 episode of Raw, WWE celebrated the 20-year anniversary of their top player in the professional wrestling industry. In that final appearance on WWE TV, he did not wrestle but appeared in several backstage segments throughout. It ended with a promo session in front of multiple WWE Raw roster members. Nothing regarding his next match was also noted during that appearance.
In recent years, John Cena has seen success in movies like Fast & Furious 9 as well as in James Gunn's Suicide Squad. The latter also created a spin-off series on HBO Max and the second season of Peacemaker is also on the way. At this point, he is being rumored to wrestle at Wrestlemania 39 and more updates regarding this may be given during this upcoming appearance on Smackdown.
John Cena Teases Facing Celebrity Star At WWE Wrestlemania 39