The International Cricket Council (ICC) has already announced the '2019 World Cup Schedule, Venues And Timings.'
With less than a year remaining before the 12th edition of the Cricket World Cup gets underway in England and Wales, the fever is already gripping the fans across the globe.
The ICC is leaving no stone unturned to make the upcoming World Cup a great success. The event is well on course to be the world's biggest cricket carnival ever.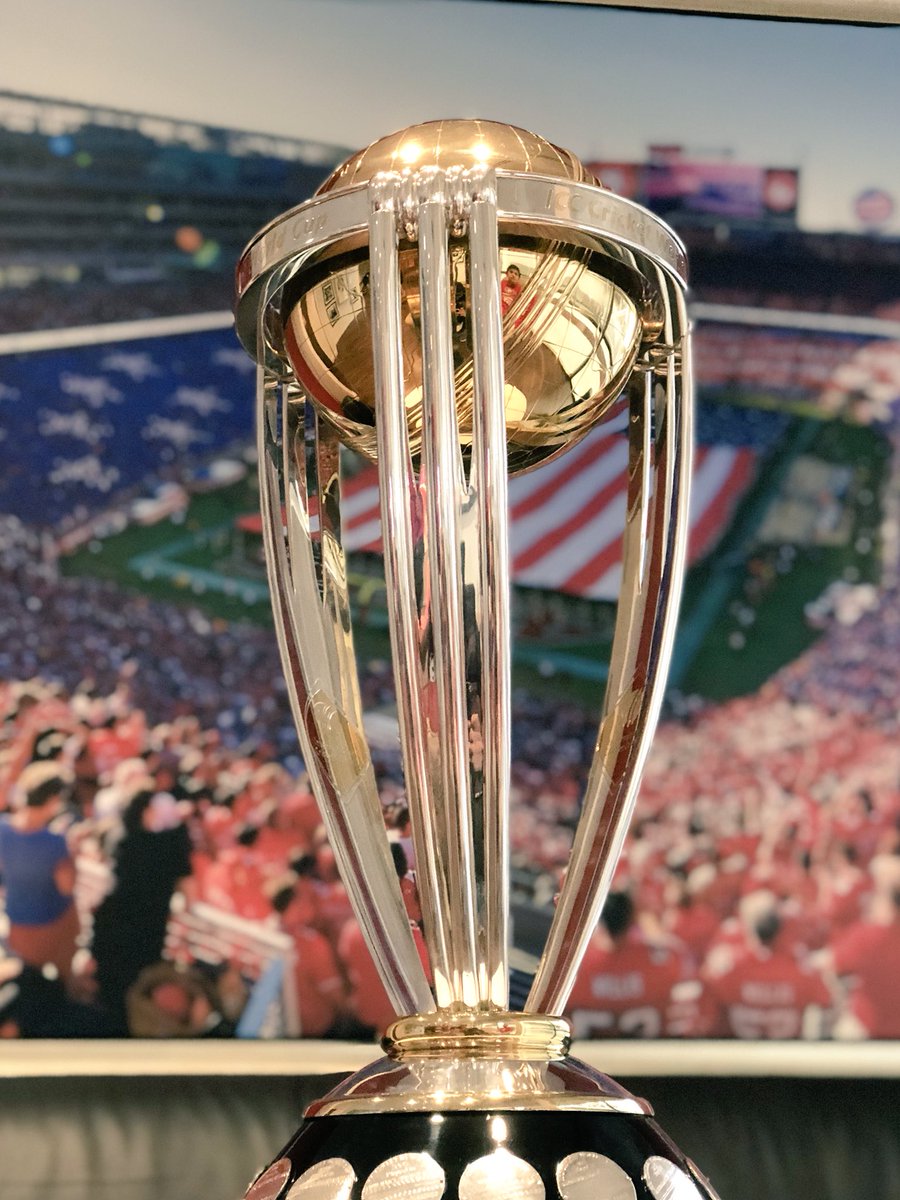 This is the first and overall fifth World Cup in England.  After hosting the first three editions of the showpiece event, England last hosted the tournament in 1999.
The format for the tournament will be a single group of ten teams, with each team playing the other nine teams, and the top four teams progressing to a knockout stage of semi-finals and a final.  The much-anticipated tournament will last for 45 days with 48 matches to be played.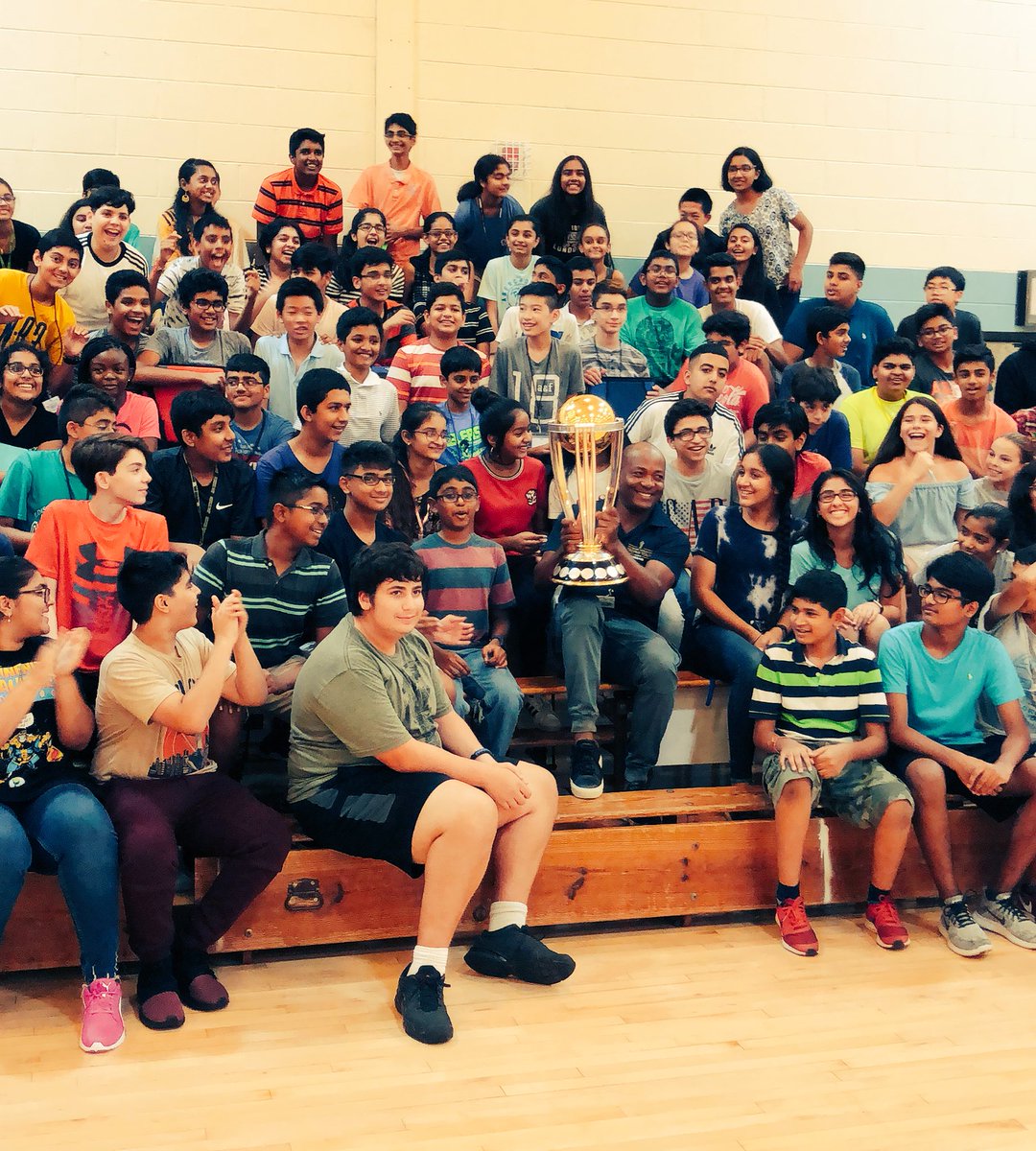 Hosts England will take on South Africa in the opener on May 30, 2019, at The Oval in London. India will start their campaign against South Africa on June 5. Defending champions Australia will begin their title-defense against Afghanistan on June 1. Five-time champions Australia had won the tournament when it was last played in England in 1999.
The tournament will culminate with the fifth final at the iconic Lord's Cricket Ground on July 14.
So without further ado, we take a look at the detailed '2019 World Cup Schedule, Venues And Timings.'
| | | | |
| --- | --- | --- | --- |
| Date | Match | Venue | Time (IST) |
| May 30, Thu | England vs South Africa, Match 1 | Kennington Oval, London | 3:00 PM |
| May 31, Fri | West Indies vs Pakistan, Match 2 | Trent Bridge, Nottingham | 3:00 PM |
| Jun 01, Sat | New Zealand vs Sri Lanka, Match 3 | Sophia Gardens, Cardiff | 3:00 PM |
| | Afghanistan vs Australia, Match 4 | County Ground, Bristol | 6:00 PM |
| Jun 02, Sun | South Africa vs Bangladesh, Match 5 | Kennington Oval, London | 3:00 PM |
| Jun 03, Mon | England vs Pakistan, Match 6 | Trent Bridge, Nottingham | 3:00 PM |
| Jun 04, Tue | Afghanistan vs Sri Lanka, Match 7 | Sophia Gardens, Cardiff | 3:00 PM |
| Jun 05, Wed | South Africa vs India, Match 8 | The Rose Bowl, Southampton | 3:00 PM |
| | Bangladesh vs New Zealand, Match 9 | Kennington Oval, London | 6:00 PM |
| Jun 06, Thu | Australia vs West Indies, Match 10 | Trent Bridge, Nottingham | 3:00 PM |
| Jun 07, Fri | Pakistan vs Sri Lanka, Match 11 | County Ground, Bristol | 3:00 PM |
| Jun 08, Sat | England vs Bangladesh, Match 12 | Sophia Gardens, Cardiff | 3:00 PM |
| | Afghanistan vs New Zealand, Match 13 | The Cooper Associates County Ground, Taunton | 6:00 PM |
| Jun 09, Sun | India vs Australia, Match 14 | Kennington Oval, London | 3:00 PM |
| Jun 10, Mon | South Africa vs West Indies, Match 15 | The Rose Bowl, Southampton | 3:00 PM |
| Jun 11, Tue | Bangladesh vs Sri Lanka, Match 16 | County Ground, Bristol | 3:00 PM |
| Jun 12, Wed | Australia vs Pakistan, Match 17 | The Cooper Associates County Ground, Taunton | 3:00 PM |
| Jun 13, Thu | India vs New Zealand, Match 18 | Trent Bridge, Nottingham | 3:00 PM |
| Jun 14, Fri | England vs West Indies, Match 19 | The Rose Bowl, Southampton | 3:00 PM |
| Jun 15, Sat | Sri Lanka vs Australia, Match 20 | Kennington Oval, London | 3:00 PM |
| | South Africa vs Afghanistan, Match 21 | Sophia Gardens, Cardiff | 6:00 PM |
| Jun 16, Sun | India vs Pakistan, Match 22 | Old Trafford, Manchester | 3:00 PM |
| Jun 17, Mon | West Indies vs Bangladesh, Match 23 | The Cooper Associates County Ground, Taunton | 3:00 PM |
| Jun 18, Tue | England vs Afghanistan, Match 24 | Old Trafford, Manchester | 3:00 PM |
| Jun 19, Wed | New Zealand vs South Africa, Match 25 | Edgbaston, Birmingham | 3:00 PM |
| Jun 20, Thu | Australia vs Bangladesh, Match 26 | Trent Bridge, Nottingham | 3:00 PM |
| Jun 21, Fri | England vs Sri Lanka, Match 27 | Headingley, Leeds | 3:00 PM |
| Jun 22, Sat | India vs Afghanistan, Match 28 | The Rose Bowl, Southampton | 3:00 PM |
| | West Indies vs New Zealand, Match 29 | Old Trafford, Manchester | 6:00 PM |
| Jun 23, Sun | Pakistan vs South Africa, Match 30 | Lord's, London | 3:00 PM |
| Jun 24, Mon | Bangladesh vs Afghanistan, Match 31 | The Rose Bowl, Southampton | 3:00 PM |
| Jun 25, Tue | England vs Australia, Match 32 | Lord's, London | 3:00 PM |
| Jun 26, Wed | New Zealand vs Pakistan, Match 33 | Edgbaston, Birmingham | 3:00 PM |
| Jun 27, Thu | West Indies vs India, Match 34 | Old Trafford, Manchester | 3:00 PM |
| Jun 28, Fri | Sri Lanka vs South Africa, Match 35 | Riverside Ground, Chester-le-Street | 3:00 PM |
| Jun 29, Sat | Pakistan vs Afghanistan, Match 36 | Headingley, Leeds | 3:00 PM |
| | New Zealand vs Australia, Match 37 | Lord's, London | 6:00 PM |
| Jun 30, Sun | England vs India, Match 38 | Edgbaston, Birmingham | 3:00 PM |
| Jul 01, Mon | Sri Lanka vs Windies, Match 39 | Riverside Ground, Chester-le-Street | 3:00 PM |
| Jul 02, Tue | Bangladesh vs India, Match 40 | Edgbaston, Birmingham | 3:00 PM |
| Jul 03, Wed | England vs New Zealand, Match 41 | Riverside Ground, Chester-le-Street | 3:00 PM |
| Jul 04, Thu | Afghanistan vs West Indies, Match 42 | Headingley, Leeds | 3:00 PM |
| Jul 05, Fri | Pakistan vs Bangladesh, Match 43 | Lord's, London | 3:00 PM |
| Jul 06, Sat | Sri Lanka vs India, Match 44 | Headingley, Leeds | 3:00 PM |
| | Australia vs South Africa, Match 45 | Old Trafford, Manchester | 6:00 PM |
| Jul 09, Tue | TBC vs TBC, 1st Semi-Final (1 v 4) | Old Trafford, Manchester | 3:00 PM |
| Jul 11, Thu | TBC vs TBC, 2nd Semi-Final (2 v 3) | Edgbaston, Birmingham | 3:00 PM |
| Jul 14, Sun | TBC vs TBC, Final | Lord's, London | 3:00 PM |