1. Sehwag's "Baap Baap hota hai, beta beta"?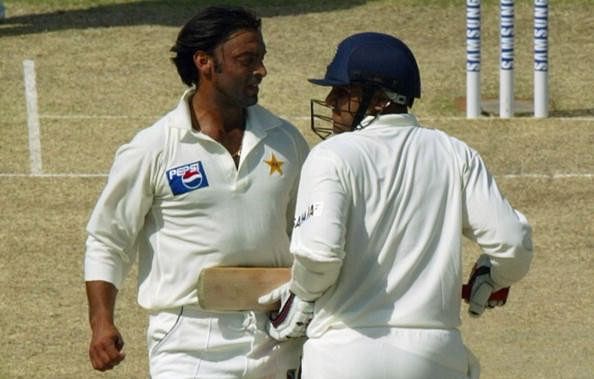 Virender Sehwag, one of the great destructive players of all-time, has talked about a Test match in which he was batting near 200 and Shoaib Akhtar was peppering him with short balls and also challenging him to either hook or pull them. Virender Sehwag then showed Sachin Tendulkar who was on the non-striker end and said,  "Woh tera baap khada hai non-striker end pe, usko bol wo maar ke dikhaye gaa" (Your father is at the non-striker's end, ask him to play the shot).

After an over, Akthar bowled a bouncer and Sachin hit for a six which made Sehwag say, "Beta beta hota hai, baap baap hota hai." (Son is son but the father is always the boss).
However, if we look, Sehwag has reached near 200 four times in Tests against Pakistan and Akthar has played in only two of them which are played at Multan and Lahore in which Sachin never hit a six. However, before drawing conclusions, it can be considered a prank played by Sehwag on Akthar? The answer can be known only to both of them.