England's director of cricket Andrew Strauss urged the England cricketers to behave more responsibly following the 'headbutt' incident involving wicketkeeper-batsman Jonny Bairstow and Australia opener Cameron Bancroft which ended on a pretty happy note for the English camp.
The incident had taken place early this month when England had visited Perth for the tour game where Bancroft was playing in the Sheffield Shield.
However, reports of the England star headbutting the Australian newcomer in a pub emerged during the just-concluded first Ashes Tests, compelling England and Wales Cricket Board to look into the allegations. It all ended well for the visitors, as Bancroft himself laughed off the incident while Bairstow said that there 'was no malice or intent' when he greeted the Australian player bizarrely.
Stating that Bairstow briefed him about the whole episode, Strauss, who addressed the entire squad in Brisbane on Monday night, made it clear no investigation would be launched against the player before urging the players to be cautious with the behaviour in public.
"Jonny told me he bumped Cameron Bancroft. It's a greeting thing he does with his mates. Although I'm slightly surprised he would choose to do such a thing, I'm taking him at his word. As such, I don't think it would appropriate for us to be launching disciplinary proceedings against him," Strauss said. "There was no curfew on that night. He'd had a couple of drinks, but I don't think he was inebriated. Nothing untoward happened at any time. Our security was very comfortable with their behaviour, and that is the reason it has been a complete non-event up until now. No one knew about it because they didn't do anything wrong and this situation has somewhat surprised all of us.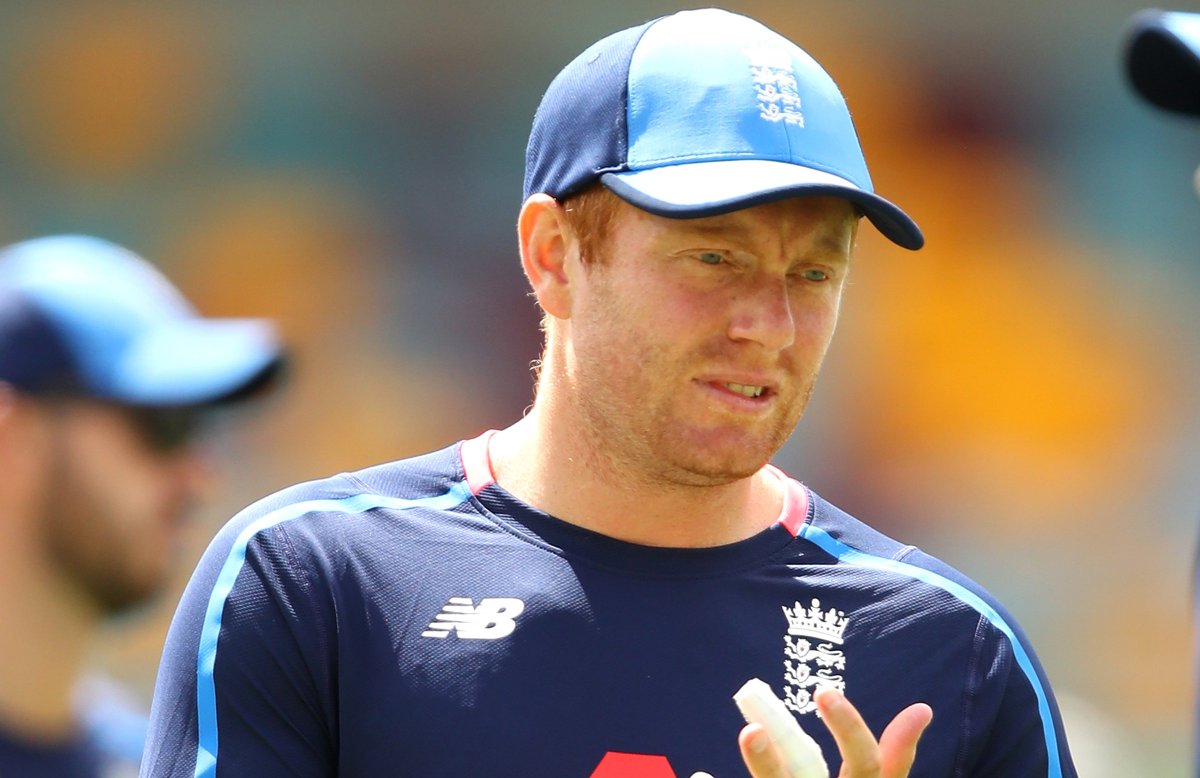 "But what might have been acceptable in the old days is no longer acceptable. We, as an England cricket team and I suppose cricket as a sport, need to move along with that. So no one is underplaying this. Something that was very innocent and kind of banter in a way, given the context and environment we're operating in at the moment, can be construed as something completely different. And if that is not clear to the players right now, I don't know when it will be," he added.
The former England skipper also insisted the focus is firmly on the England squad in the aftermath of the incident involving Ben Stokes and stated the opportunists would pounce upon the players on even the smallest of opportunities.
"All I'm saying is that the world has moved on. Certainly, in light of the Ben Stokes situation, there is attention on us that there wasn't previously and we need to move with that. I think the guys do understand: it is very crystal clear to them now that if you put yourself in a position to have a go at you, they probably will do that now. This is an incident of our own making. These guys are not thugs. These are good, honest, hard-working cricketers who sacrifice a lot to play for England. They've done some great things in an England shirt, and I will back them on that to the hilt because I know them," he said.
But while Strauss supported the players, he also insisted the team needs to take such steps that the current prevailing perception towards the England team changes.
"But the perception of them and the reality is different at the moment, and we've got to take steps to make sure that reality is what people perceive of the England cricket team, not something different. The last thing any of us want is to be in the news for the wrong reasons, and I will clearly be reminding the players of their obligations. I think the players need to be smarter. That's the reality, they are adults, intelligent adults, and at times they are not using that intelligence in the right way," said Strauss in a strongly-worded advise to the England players," he explained.
Strauss further backed the idea of giving the players permission for night-outs and alcohol on such a long tour but also said the players shouldn't take the freedom for granted.
"I think it is unrealistic to say to someone 'you're going on a five-month tour and you can't have a drop of alcohol'. I think there are times in the build-up to a match and when you're in a match when alcohol is inappropriate from a performance point of view but I don't think that (a ban) is appropriate. It is impossible to stay in a hotel room for five months and keep your sanity. I know that for a fact. So people have to be allowed a degree of freedom to go out. And it would be one of the great shames of anyone's career to go on a tour and not go out the hotel.
"But there is no way that you can or should be putting yourself or the team or the ECB or the game of cricket in a position where people are making judgements about the sport on the back of what you're doing on a night out. And that's what the players need to understand," Strauss concluded.
Also Read: (Ashes 2017/18: ECB Confirms Ben Stokes Not Heading to Australia after Airport Snap Leak)
(Ashes 2017/18, 1st Test, Brisbane: England Team Player Ratings)
Video of the day:
Get the latest news and updates from Indian Premier League, ICC World Cup 2019, Match Prediction & Fantasy cricket. Follow SportzWiki for all cricket news, WWE News & Sports News.