Australian paceman Pat Cummins said he will be surprised if Indian skipper Virat Kohli keeps quiet in the forthcoming series. Virat Kohli always likes to take the bull by its horns. In fact, Kohli had recently said that he doesn't want to sledge unless the opposition has taken the initial steps. Kohli said he has matured as the captain of the side.
Before leaving for Australia, Virat Kohli said that he does not have to face a confrontation for the realization of the match. However, Pat Cummins does not agree with him.
Kohli had said he is not interested in sledging.
"I think I heard him say in the media the other day he won't, but I'll be surprised if he doesn't," Cummins told Fairfax Media.

"He's so competitive, he really thrives on that. We'll hold our ground, we're going to be competitive and all those things. We wouldn't treat him differently to any others. I think you'll see a lot of passion from both sides but nothing super fiery like we saw against India a couple of years ago," Pat Cummins added.
Meanwhile, Pat Cummins went on to add that their team will have different plans to tackle different players. Kohli was a prolific scorer on the previous tour as he had scored 692 runs.
"It might be something to talk about once we get the Test squad together, and talk about how we want to play and our plans for individual batsmen," Pat Cummins said.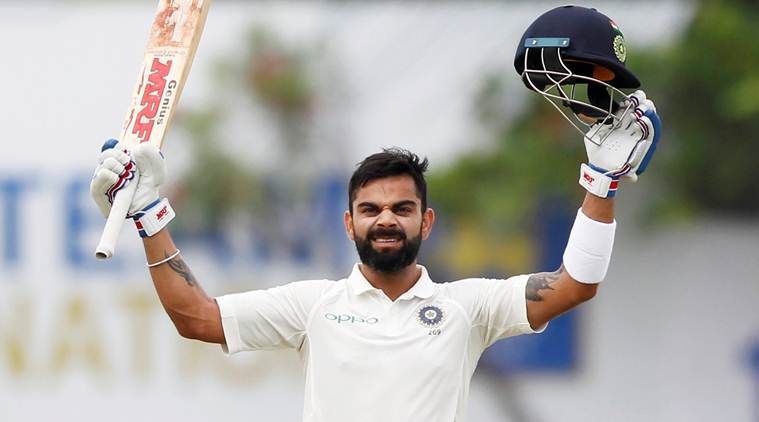 "To be honest, I do what works best for me. It's getting myself fired up or getting myself focused, it's more getting the best out of myself than trying to put a batsman off or anything," he concluded.
India will tour to Australia for three T20Is, four Tests and three ODIs.
Get the latest news and updates from Indian Premier League, ICC World Cup 2019, Match Prediction & Fantasy cricket. Follow SportzWiki for all cricket news, WWE News & Sports News.