Deep Dasgupta, former Indian wicketkeeper-batsman feels India can try Hanuma Vihari at No. 3 as a replacement for Cheteshwar Pujara. Hanuma Vihari has the compact technique required for a No. 3 batsmen and can also score runs at a brisk pace.
Hanuma Vihari's last innings for India was a heroic 161-ball 23 which helped India draw the Test match against Australia in Sydney.
Deep Dasgupta: India Can Try Hanuma Vihari At No. 3
Coming back from a hamstring injury, Hanuma Vihari could be an able replacement for the out-of-form Cheteshwar Pujara, who could reportedly be dropped for the England Test series. In a video on his YouTube channel, Deep Dasgupta explained what other options India had to replace Cheteshwar Pujara at No. 3.
"India can try Hanuma Vihari at No. 3. In the long term you can try him, you can also try Shubman (Gill). You can also think of KL (Rahul) but I would see him at No. 5. There are many openers and you can adjust to No. 3 if you can adjust to the mindset. Hanuma is a good option."
Hanuma Vihari's last India outing was in the Sydney Test against Australia, where his epic four-hour vigil (23 not out), with a torn hamstring alongside Ravichandran Ashwin, saved the game for the visiting team. He made his Test debut for India in September 2018 and has featured in 12 Tests, 93 first-class games, 80 List A, and 74 T20 games.
Deep Dasgupta Explained Reasons For Yuzvendra Chahal Not Playing Tests
Deep Dasgupta also gave his opinion as to why leg-spinner Yuzvendra Chahal doesn't find himself in the reckoning for the Indian Test team. Deep Dasgupta said Yuzvendra Chahal's inconsistent performances in first-class cricket are the main reason for his exclusion from the Test side, although wrist spinners are genuine wicket-takers.
"The problem is that whether Chahal wants to play Test cricket. If you see his Ranji Trophy numbers they aren't that great and he also doesn't play a lot. For India A, he was picked two years ago, but even there in New Zealand his performance wasn't that great."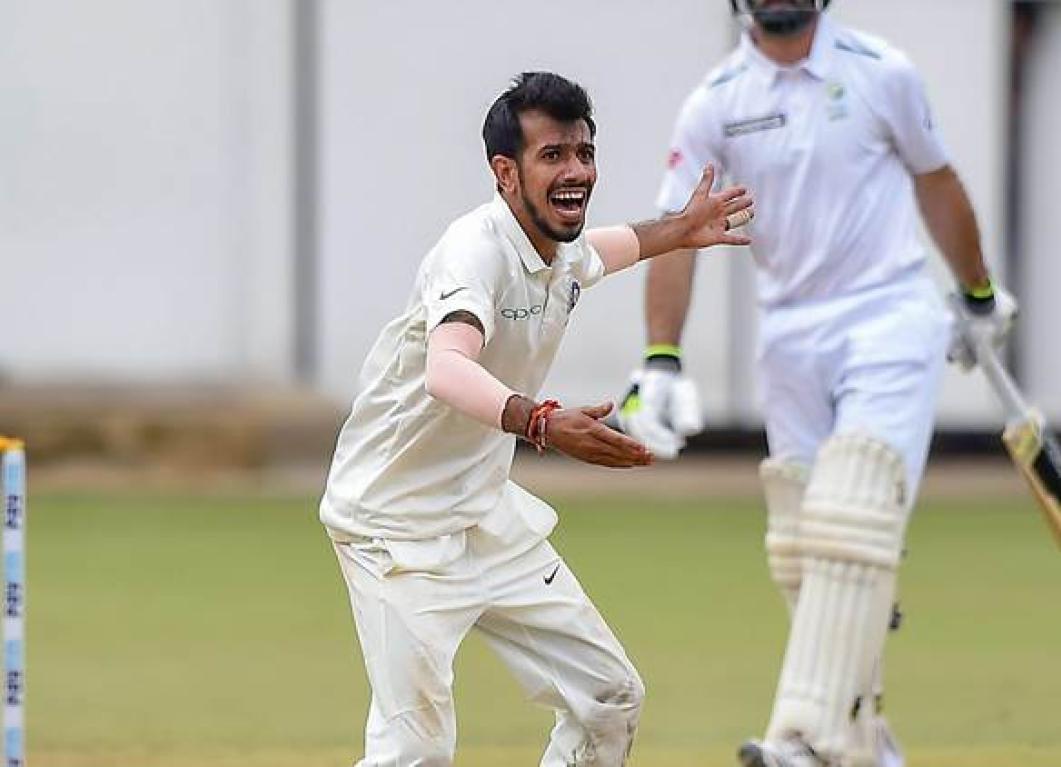 Deep Dasgupta also explained why most wrist-spinners are highly successful with the white ball but not so much when it comes to the longest format of the game.
"In white-ball cricket, your defensive skill set takes you through. But in red-ball cricket your attacking skillset becomes more important. Thats why a lot of wrist spinners are successful in white-ball cricket than red-ball cricket."
From having made his debut for RCB in 2014 to earning a national call-up in 2016 and taking 100 wickets in the IPL, Yuzvendra Chahal has had an impressive career so far. In his young international career thus far, the 30-year old has bagged 92 and 62 wickets in 54 ODIs and 48 T20Is respectively.
The 30-year-old has a good record in first-class cricket, picking up 84 wickets in 31 games. However, the likes of Axar Patel, Washington Sundar, and Shahbaz Nadeem have featured ahead of him in recent years whenever India's frontline spinners (Ravichandran Ashwin, Ravindra Jadeja) have been unavailable for Tests.