Edgbaston Stadium at Birmingham has been confirmed as part of the UK Government's Events Research Programme (ERP) and it will operate at 80 per cent capacity for the upcoming 3rd One Day International (ODI) between England and Pakistan.
The third ODI between England and Pakistan at Edgbaston Stadium next month will be permitted an 80 percent capacity crowd, in the latest steps of a government pilot scheme geared towards the return of full stadiums in the wake of the Covid-19 outbreak.
Edgbaston Stadium Will Witness The 3rd ODI Between England And Pakistan
The ODI match, a day-night contest on July 13, is set to be held in front of a 19,000 crowd, which would make it the best-attended cricket match in the UK since the start of the pandemic. Taking place on July 13 (Tuesday), Edgbaston Stadium will be able to accommodate around 19,000 fans, including under 16s, in the stadium bowl and hospitality lounges without social distancing as part of the research study.
Stuart Cain, Chief Executive at Edgbaston, in an official release said: "It is fantastic for sport in the West Midlands that so many cricket fans will be able to enjoy another blockbuster fixture in England versus Pakistan at Edgbaston."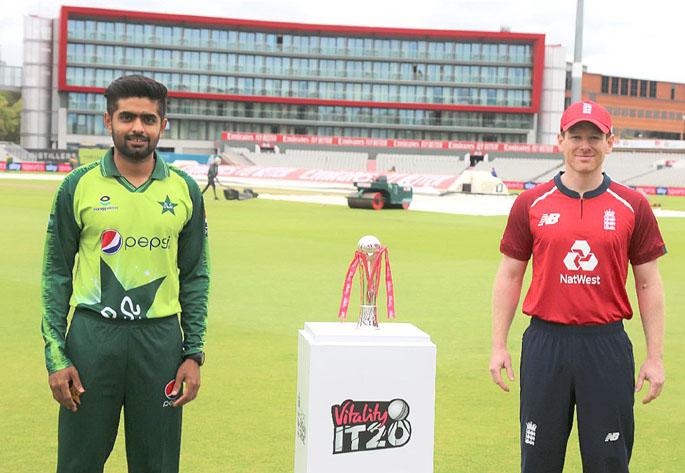 "The recent Test match gave us a fantastic opportunity to build a new model for large-scale sporting events and I am pleased to see elements of this first trial being carried forward for the Pakistan match. Technology played a big part in this and we will again focus on using this as a way of creating a safe environment whilst enhancing Edgbaston's reputation as one of the best atmospheres in world cricket," he added.
All attendees for the upcoming ODI will be required to show a negative COVID Lateral Flow Test result, which is necessary for anyone aged 11 years and older, or proof of two vaccinations (first and second dose) at least 14 days before the fixture to secure entry.
England will host Pakistan in a six-match limited-overs series starting July 08. Pakistan will take this tour as a dress rehearsal for the T20 World Cup later this year. The Men in Green will be touring England for a limited-overs series, comprising three ODIs and as many T20Is.
Edgbaston Successfully Hosted The 2nd Test Match Between England And New Zealand Which The Latter Won
Earlier, Edgbaston Stadium had successfully hosted the 2nd Test match between England and New Zealand, which the latter won and accommodated around 60,000 spectators (70 percent capacity) across four days with the same spectator entry requirements.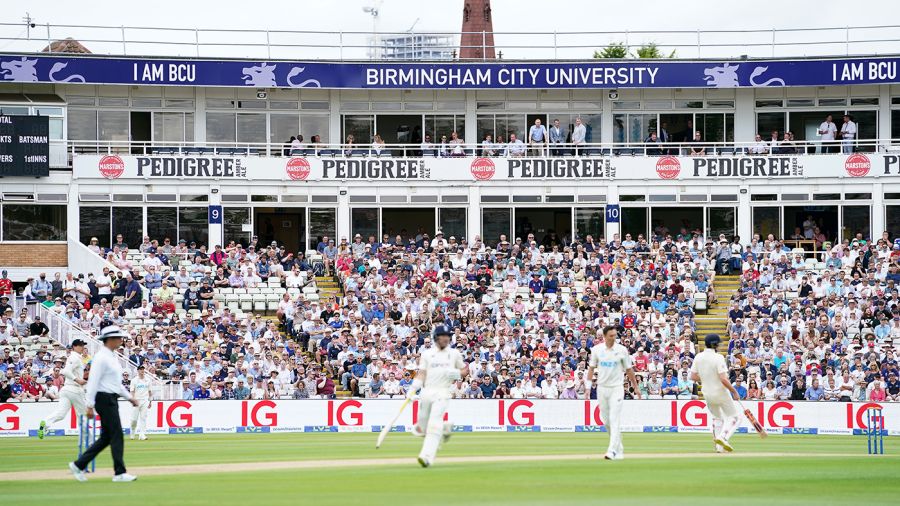 Tom Latham led the New Zealand team to a memorable 1-0 Test series triumph in the two-match series against hosts England, in the absence of injured Kane Williamson, which was their first in the UK since 1999.
Neil Wagner and Matt Henry took three wickets each as England was bundled out for 122 in the second innings, and in the end, New Zealand won the second Test on Day Four comfortably by eight wickets at Edgbaston Stadium, Birmingham. NZ reclaimed the top spot in ICC Test rankings. Later they won the ICC WTC beating India in the final.
New Zealand had a first innings lead of 85 in the 2nd Test despite several of their key members being absent or battling injury. England's another top order failure in the 2nd innings saw them win the 2nd Test after a draw in the 1st one.
New Zealand 388 (Young 82, Conway 80, Taylor 80, Broad 4-48) and 41 for 2 (Latham 23*) beat England 303 (Lawrence 81*, Burns 81, Boult 4-85) and 122 (Wood 29, Wagner 3-18, Henry 3-36) by eight wickets