Jeetan Patel, England's spin bowling coach has also admitted that the visitors England did not expect spin to play a part so early in the 3rd Test match and that is the reason behind picking the playing XI with more seamers.
28 out of 30 wickets fell to spinners in the 3rd Test at Ahmedabad. England team management got their strategy wrong as they went in with three seamers on turning tracks.
Jeetan Patel: England Expected To Get Spinning Surfaces But Didn't Expect To Spin From 1st Day Itself
The third recently concluded Test between India and England has thrown open a big controversy regarding the pitch. The match got finished inside two days with India comprehensively outplaying England by 10 wickets after dismissing them to less than 120 in both innings.
It was turning track with Axar Patel, Ravichandran Ashwin, Joe Root, and Jack Leach bamboozling the batsmen. Jeetan Patel said if England had scored 200 or above in the 1st innings, the match could have been different.
"Look, it is India, it is Asia. We expect to get spinning surfaces, maybe we did not expect to take a spin as early as it did and hence the line-up we picked. It was a tough pitch to play on and we got on the wrong side of it. In the first innings when we won the toss, 112 was not going to be enough on any surface — spinning, flat, or seaming. We were excited when we bowled India out for 140-odd. But again it did not click in the second innings. If we had scored 200 or 230 in the first innings, the game could have been different," Jeetan Patel said at a virtual press conference on Monday.

Axar Patel | Pankaj Nangia/ Sportzpics for BCCI
Man of Match Axar Patel took 11 wickets in both the innings combined as he is on a dream run taking 18 wickets in his first two Tests averaging a meagre 9.44. Ravichandran Ashwin, though, is the leading wicket-taker with 24 wickets in 3 Tests. The Indian spin trio of Ravichandran Ashwin, Axar Patel, and Washington Sundar combined to pick 19 England wickets in the 3rd Test at Ahmedabad.
India smartly included three spinners in starting XI, while England banked on one front-line spinner in Jack Leach, which, in hindsight, did not work in the best of interests for Joe Root's team. After bagging a maiden five-wicket-haul on his Test debut at Chennai, Axar Patel was unplayable and finished with 11 wickets in the match – 6/38 in the first innings and 5/32 in the second – as India bundled out England for 112 and 81 in the two innings.
Jeetan Patel: England Had A Plan Which Didn't Work As The Pink Ball Reacted Differently
Only 140.2 overs were bowled over the 4 innings overall as the Pink-ball Test in Ahmedabad ended in a little over 5 sessions. This was the first time England lost a Test-inside 2 days since 1912 as the Test became the shortest completed Test since 1935.
"The Pink ball reacted differently and it did not go the way we thought it would go. We had a plan but it did not quite work. The pink ball had so many unknowns really and how it will react in terms of the wicket we did not know. You are never sure how things are going to play in Asia." Jeetan Patel said.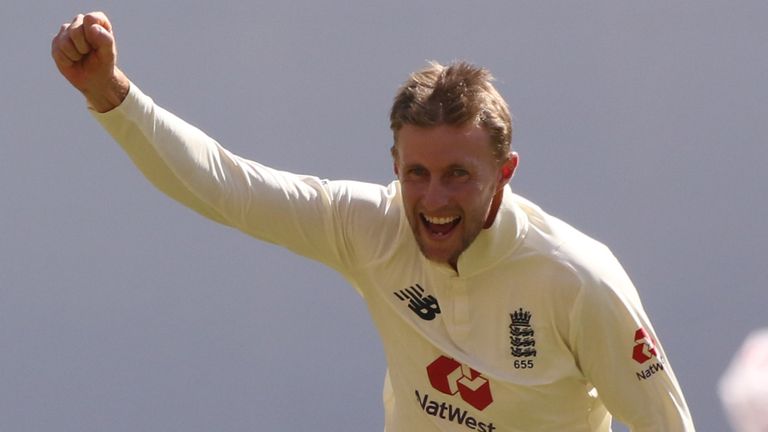 For England, part-time spinner Joe Root picked 5 scalps giving away only 8 runs in 6.2 overs. Notably, Joe Root-led England played Jack Leach as their only frontline spinner while India played 3 spinners in Ravichandran Ashwin, Axar Patel, and Washington Sundar.
Despite Jack Leach picking 16 scalps overall in 3 Tests averaging 26.75, Ravichandran Ashwin and Axar Patel are ahead of him in terms of both average and wickets. Among others, England's spinner Moeen Ali was sent home despite picking 8 scalps in the only Test as part of England's rotation policy while spinner Dom Bess wasn't picked in the last 2 Tests despite impressive bowling as he picked up 5 scalps in 34 overs in the 1st Test.